Wisconsin police said a suspect fought with officers at a hospital after he was arrested for a DUI and stolen gun charge on Thursday.
Kansas resident Giovanny Zendejas-Castellanos, 24, was charged with operating while intoxicated (OWI), possession of a firearm by a convicted felon and resisting arrest on Thursday night. He was also charged with endangering safety by use of a dangerous weapon.
The Janesville Police Department reported that their officers responded to a traffic accident at Sidelines Sports Bar at around 10:24 p.m.
Witnesses told police that they saw the driver, Zendejas-Castellanos, crash into a boulder in the parking lot.
WISCONSIN WOMAN WASN'T MENTALLY ILL DURING MURDER OF FORMER BOYFRIEND, JURY FINDS
"Just before officers were arriving, the reporting person advised the driver returned back on scene and was back by the vehicle," the Janesville Police Department said in a press release.
After the suspect failed field sobriety tests and showed signs of impairment, he was arrested for a first-offense OWI.
EASTERN WISCONSIN SEES 4 DEAD, 2 INJURED IN SEPARATE WEEKEND PLANE ACCIDENTS
After officers noticed that Zendejas-Castellanos came back to the scene without the backpack he left with, the police's K-9 tracked it to a field. The backpack contained a stolen firearm, resulting in an additional charge.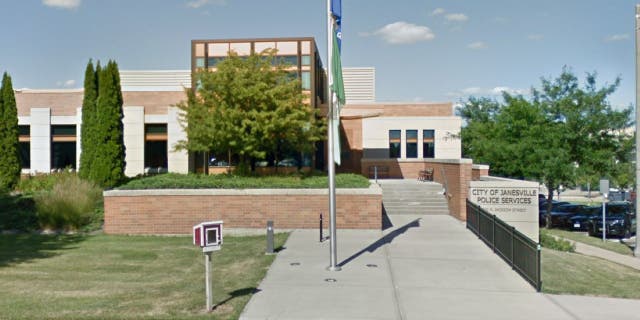 "He later fought with officers at a local hospital and was eventually taken to the Rock County Jail where he is waiting for his initial appearance," police said. The department did not disclose if their officers were injured.
CLICK HERE TO GET THE FOX NEWS APP
The Janesville Police Department is actively investigating the incident.