EXCLUSIVE: SANTA BARBARA, Calif. — Kevin Costner's presence in the Santa Barbara courtroom Thursday during a hearing for his ongoing divorce bid from Christine Baumgartner showed just "how important" this issue is to him, a legal expert told Fox News Digital.
Costner is expected to take the witness stand Friday and will likely be questioned about his finances and how much money he's taken home from the hit show "Yellowstone," according to a hearing brief previously filed by Baumgartner's legal team.
"The Bodyguard" star had previously appeared for court proceedings via Zoom and was approved by the court to appear again virtually for the hearings Thursday and Friday, but he chose to attend in person instead.
Celebrity divorce attorney Christopher Melcher, who is not involved in the case, noted Costner's in person appearance shows "how important" the court case is to the actor.
KEVIN COSTNER'S EX BREAKS DOWN IN COURT AS ACTOR ACCUSES HER OF 'RELENTLESS JIHAD' AHEAD OF PROCEEDINGS
WATCH: KEVIN COSTNER LEAVES THE SANTA BARBARA COURTHOUSE
"It's a sign of respect to the court, he's actively engaged and listening and passing notes to his counsel," Melcher told Fox News Digital. "And it's got to be really embarrassing for both spouses to face each other in a courtroom and seeing their lives exposed, their children's needs being talked about, all the attorney's fees that are being spent. This seems really uncomfortable for Kevin right now."
"It's a sign of respect to the court, he's actively engaged and listening and passing notes to his counsel."

— Celebrity divorce attorney Christopher Melcher
Baumgartner formally requested a judge set a new monthly child support payment of $161,592 on Thursday amid the ongoing divorce proceedings, which at times left her in tears. Before Baumgartner and Costner appeared in person at court, Costner's legal team filed a new briefing accusing Baumgartner of "relentless 'jihad'" against the actor's character in order to create "animosity" ahead of a "wholly unnecessary" hearing.
Melcher noted the court case has gotten "nasty" and that there are ways to say things in a "much more respectful way."
WATCH: Kevin Costner's court appearance shows 'sign of respect,' celebrity divorce attorney says
"This case has gotten nasty, and in a court filing today, Kevin's attorney said that Christine was raging a relentless jihad against Kevin, and that's such an offensive term. I can't believe that was put in writing, and I understand the point that she's trying to make, but it could have been made in a much more respectful way."
In opening statements Thursday, Baumgartner's lawyer, John Rydell, noted that she is asking for $161,592 in monthly child support and that Costner is a major movie star who can afford to pay. Rydell estimated that even if Costner were to start paying the increased amount, the "Yellowstone" star would still make roughly $731,000 per month after taxes. Her legal team insisted that California law should be upheld.
KEVIN COSTNER ACCUSES EX CHRISTINE BAUMGARTNER OF 'GAMEPLAYING' IN DIVORCE, REQUESTS $14K IN ATTORNEYS' FEES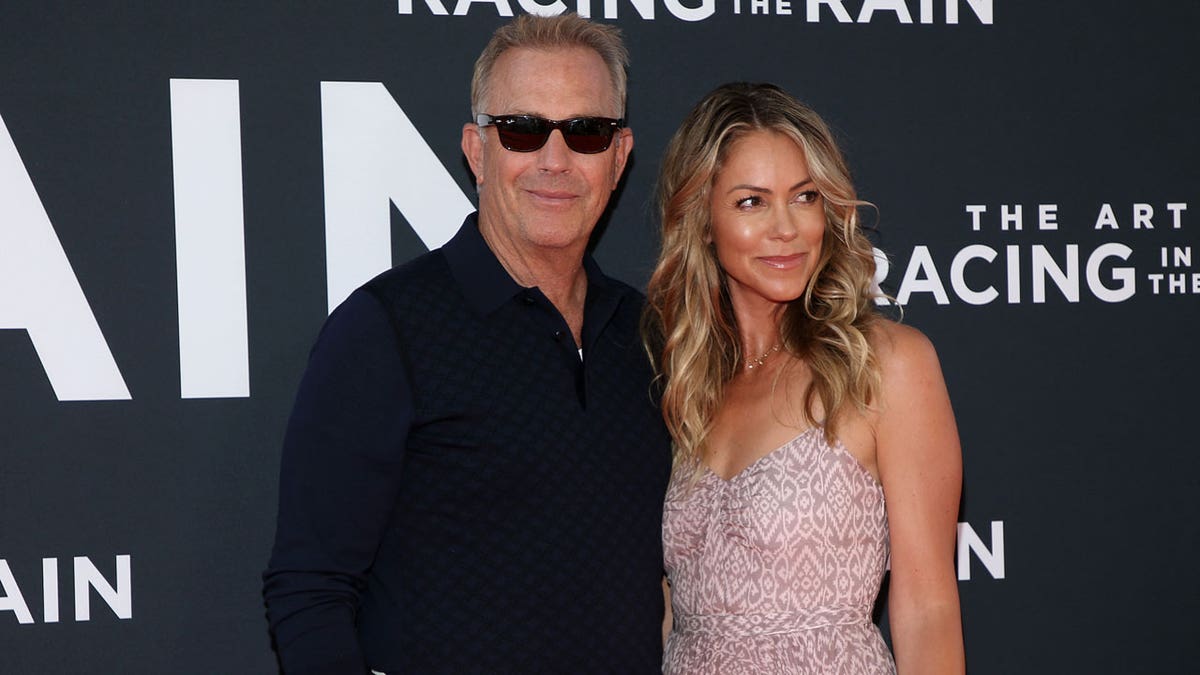 During cross-examination, Costner's lawyer, Jacqueline Misho, asked Baumgartner if she planned to become employed. She previously testified that she would need to finish school to become employable and would like to work with kids. Baumgartner told Misho, "I think I would need to go to college – get my degree."
"I have no idea what's coming in the next year," she said about her intentions to become employed.
Baumgartner also noted that she believes she "would benefit" as well as her children from the increased amount of child support. However, it's unclear what specific expenses Baumgartner intends to pay with the additional $31,837 she is now requesting.
"That will depend on what happens with this case," she said when questioned about her future financial decisions by Costner's lawyer.
KEVIN COSTNER TELLS COURT HE NEVER HAD AFFAIR AS EX WIFE PETITIONS FOR MORE CHILD SUPPORT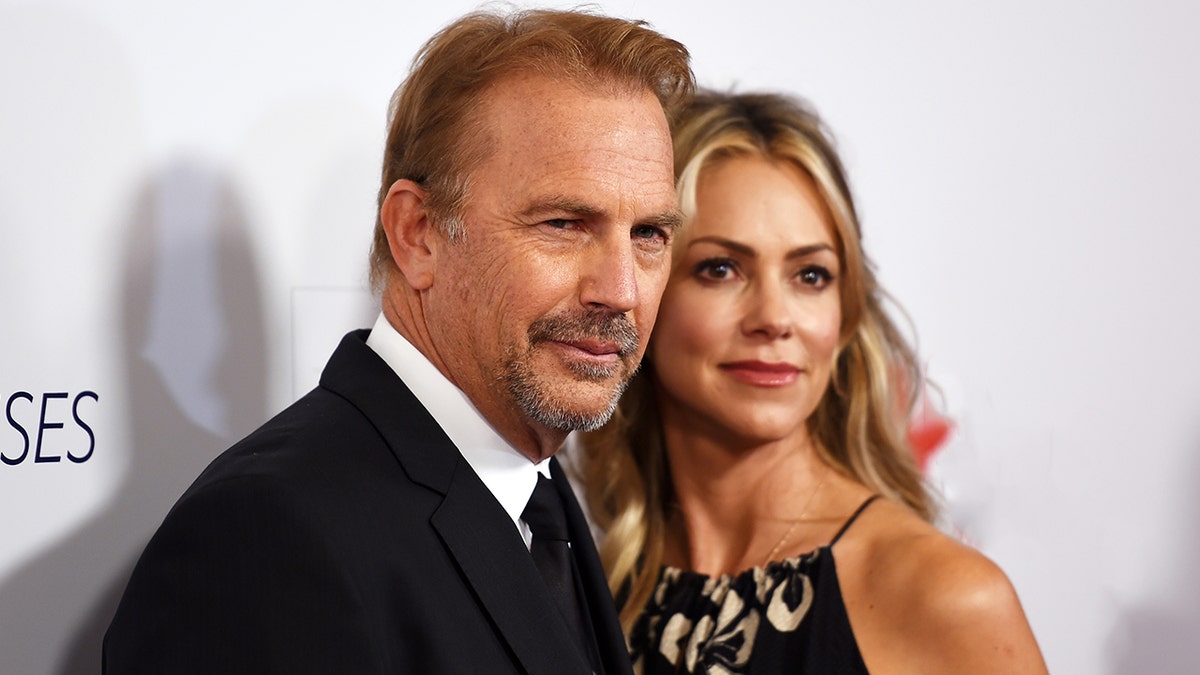 Misho reiterated claims in court also made in documents filed Thursday by the actor's legal team that Baumgartner was working with "inflated" numbers when calculating the children's "reasonable needs."
The lawyer noted that Baumgartner's current rental home, which she moved into around Aug. 1 after being ordered by the court to move out of the former couple's Carpenteria home, was more than sufficient for Baumgartner and Costner's three children to live in. Costner's legal team said the purse designer used all five of the proprieties located at the Beach Club Compound residence for calculations – despite the family having only taken up housing in one.
"Christine's lack of intellectual integrity when it comes to defining 'reasonable needs' is breathtaking, as is her mind-boggling support demand of $168,315 per month as the children's 'reasonable needs,'" the court docs state.
The divorce proceedings don't come to an end after Friday. Costner and Baumgartner are expected back in court in November to discuss the former couple's premarital agreement.
"This has got to be terrible for this family, for these children, in a small community, having their parents not only getting divorced but having all this stuff aired out publicly," he told Fox News Digital. "This is not the end of it. There is going to be a multi-day hearing in November over the validity of the premarital agreement, and so this is not going to stop. This is not going to end anytime soon."
KEVIN COSTNER CLAIMS EX AVOIDING DIVORCE DISCUSSIONS, REQUESTS MONETARY SANCTIONS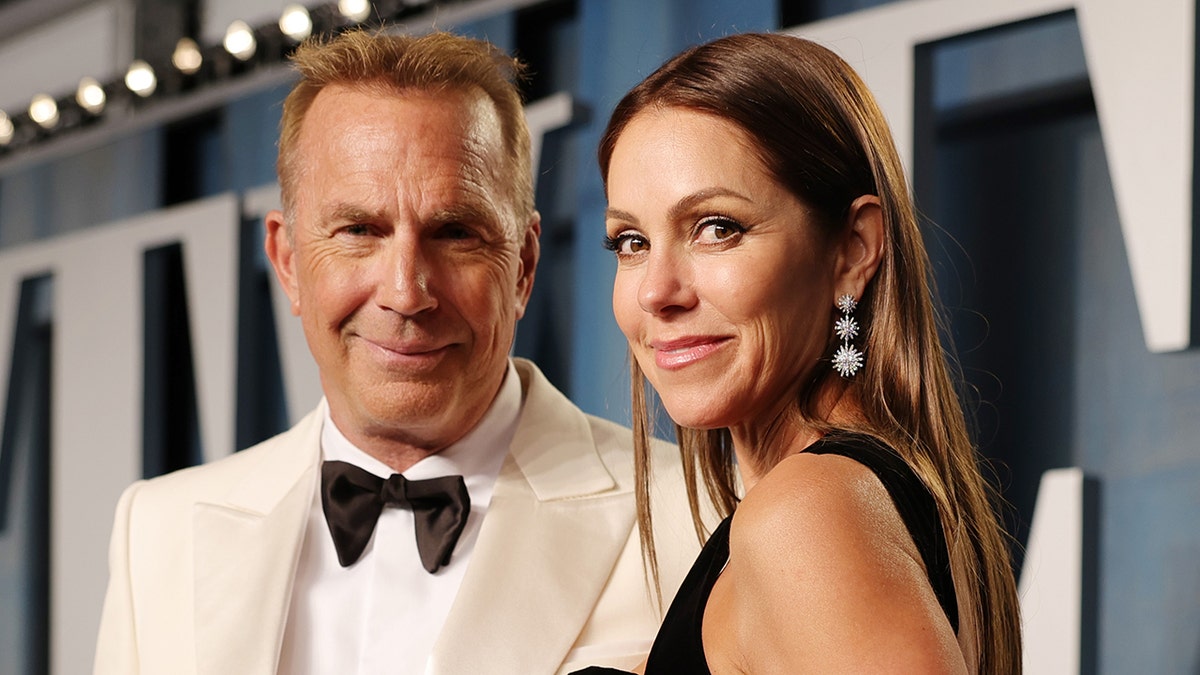 CLICK HERE TO SIGN UP FOR THE ENTERTAINMENT NEWSLETTER
Christine filed for divorce from the "Fields of Dreams" star in May after 18 years of marriage, citing "irreconcilable differences."
Baumgartner, 49, was awarded $129,755 in monthly support for their three children during a July hearing after initially requesting $248,000 per month. Costner, 68, had offered $51,000.
In her request for the updated child support, her lawyers argued that Costner is "a man of extraordinary wealth."
"Unlike many family law litigants, Kevin can pay guideline child support, as well as make a further contribution to Christine's fees, without it making any meaningful difference in his life," docs stated.
Costner's legal team fired back days later and accused Baumgartner of "gameplaying." They also requested the court order Baumgartner pay $14,237.50 in his attorneys' fees for having to file the motion to compel her new request.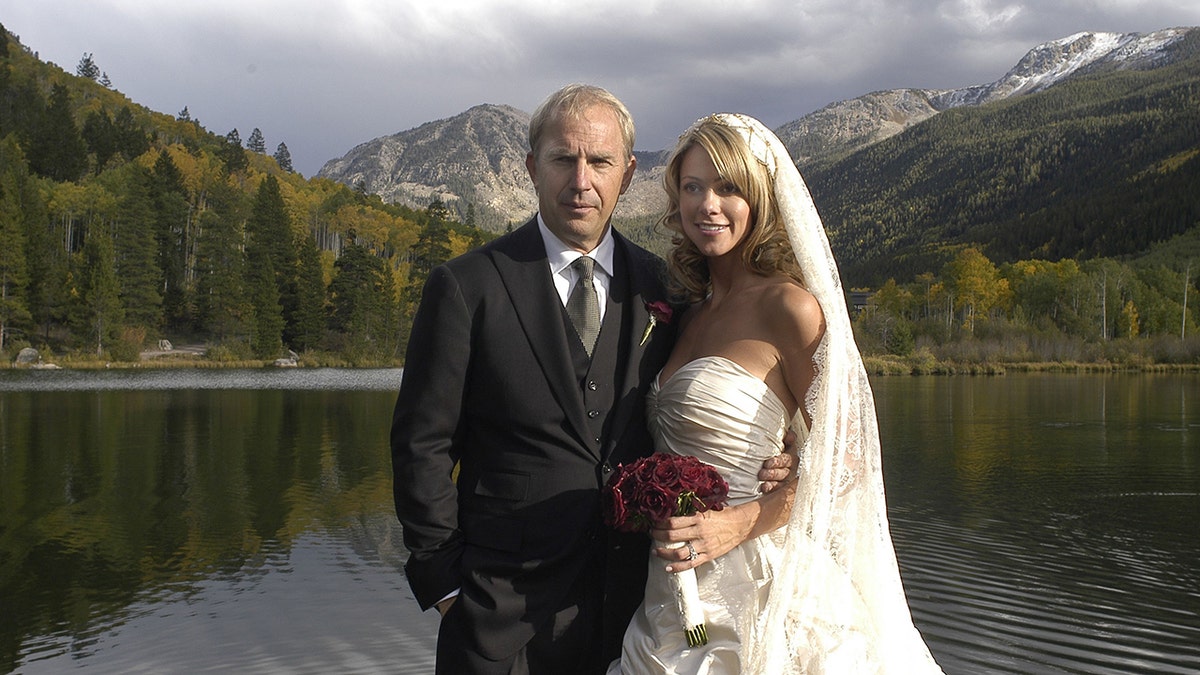 CLICK HERE TO GET THE FOX NEWS APP