Kim Kardashian has responded to criticism she received online over her public comments about struggling as a single mom of four.
During Thursday's episode of her family's Hulu reality show, "The Kardashians," the Skims co-founder discussed comments she made about her parenting struggles during an appearance on the "On Purpose With Jay Shetty" podcast in May.
"I think I'm still learning how to be a single parent," she said in a confessional during Thursday's episode. "And I just did the Jay Shetty podcast where I spoke about parenting and — I mean I should be used to it now, but everyone had a lot to say."
Kardashian then doubled down on her comments about her struggles, saying that the challenges her family experiences has "nothing to do with the amount of help" she has on a daily basis.
"Obviously, having nannies and a chef to help cook is beyond helpful," she said. "It's all about family and enjoying these moments. It takes a village to raise kids, but at the end of the day, your kids only want you."
The reality TV star's remarks were shown during an episode in which she was filmed embarking on a European trip to watch professional soccer games with one of her four children: 7-year-old son Saint.
Kardashian is also mom to daughters North, 10, and Chicago, 5, and son Psalm, 4 — all of whom she shares with ex-husband Ye, formerly known as rapper Kanye West.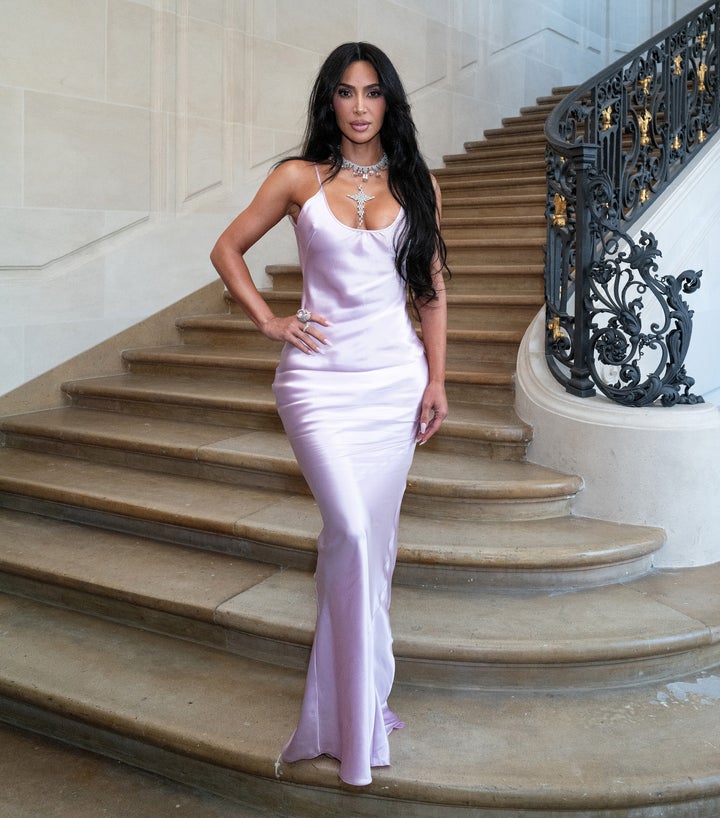 During her appearance on Shetty's podcast, Kardashian described parenting as "the most challenging thing."
"There are nights I cry myself to sleep like, 'What just happened?'" she said, before sharing her challenges dealing with "moods and personalities" without a partner by her side.
"Sometimes they're fighting and there's no one there — it's me to play good cop and bad cop, so that is definitely a challenge when, you know, something I'm working on is being a little bit firmer," she said.
The beauty mogul also described her mornings getting her kids ready for school as "chaos," and said that she has had times where she wasn't able to wash her hair "for days" due to the demands of parenting.
But some people on Twitter expressed frustration with some of Kardashian's remarks at the time about being a single parent — especially as families struggle with child care costs, among other stresses.
"She shares parenting difficulties we all suffer, but never had to choose skipping a paycheck to take a sick kid to the doctor!" one Twitter user wrote.
"Kim Kardashian, you aren't a 'single mom' that term stands for women [who] are raising their children alone without any financial help or resources," another Twitter user wrote. "You are just single. Good day."
"Someone with a huge staff, family and unlimited money needs to zip it. Think of the single moms working full time to put food on the table," wrote another.
Kardashian has been called out for making out-of-touch comments before.
Last year, she offered up some "advice for women in business" in an interview for Variety by saying, "Get your fucking ass up and work."
"It seems like nobody wants to work these days," she continued.
The reality TV star, who was raised by wealthy parents in Beverly Hills, later told Robin Roberts in a sit-down with "Good Morning America" that her comments were "taken out of context."
"It wasn't a blanket statement towards women or to feel like I don't respect the work or think that they don't work hard," she said. "I know that they do. It was taken out of context, but I'm really sorry if it was received that way."