FIRST ON FOX: Author and actor Kirk Cameron is helping to launch an ambitious new project to give parents and schools a "healthy, wholesome" alternative to book fairs flooded with what he and other parents feel is "pornography."
SkyTree Book Fairs was recently founded as a direct challenge, Cameron said, to Scholastic Book Fairs, an entity that enjoys a near-monopoly on school book-fair programs across the United States.
"It's obvious that Scholastic is committed to indoctrinating our youth with harmful messages," Cameron, a father of six, told Fox News Digital in an exclusive interview.
CONSERVATIVE PUBLISHER ALONG WITH KIRK CAMERON PUSH BACK ON SOCIALIST IDEAS DURING TEXAS LIBRARY EVENT
"They are not just the 1,000-pound gorilla in this space. They are the space," Cameron said. "They are the ones publishing this material. We want to knock them out of the race."
The new nonprofit's president, Riley Lee, is a mother and former middle school teacher from Texas. Cameron is a member of the SkyTree advisory board.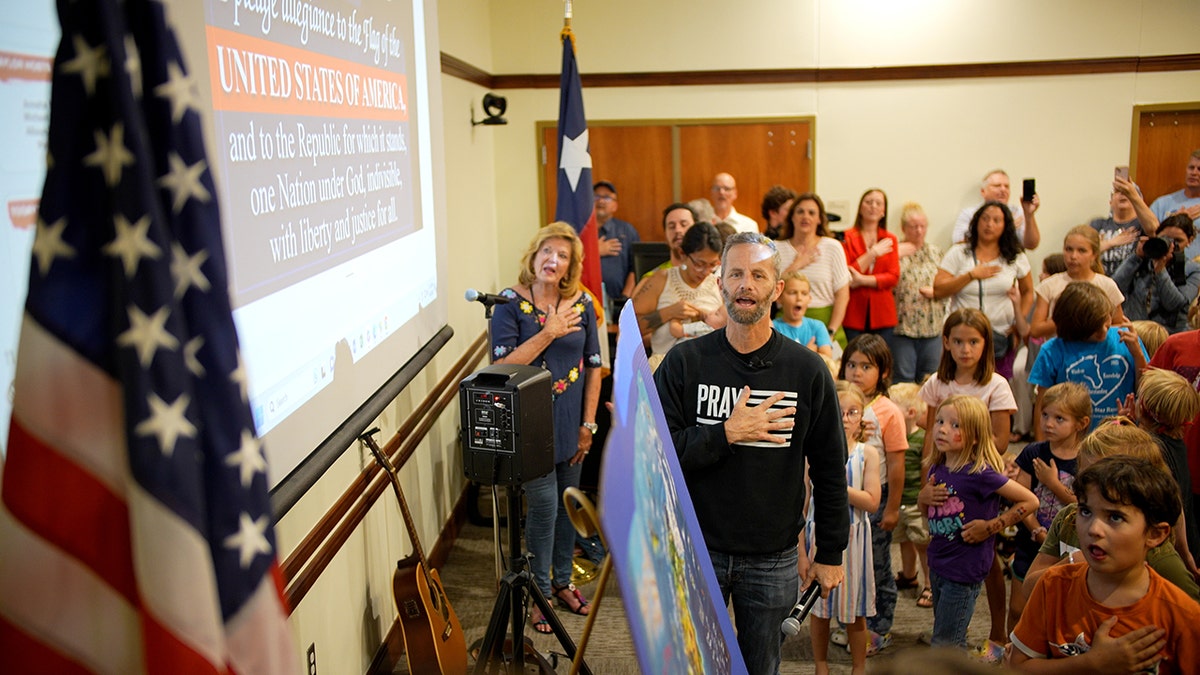 SkyTree Book Fairs plans to roll out its program to the more than 600 public and private schools that have already expressed interest in a non-sexualized children's book alternative to the popular school fundraisers, the author said.
Scholastic Corp., a publicly traded international company headquartered in New York City, is "the world's largest publisher and distributor of children books," according to its website.
One story details how a character learns the word "transgender" from her high school art teacher — which leads her to search the internet to find out how to remake her body into that of man.
Its products and services are found in 115,000 schools and are used by 54 million students, the Scholastic website says.
The company has been embroiled in recent controversy over what many parents believe is explicit language, overtly sexual content and graphic images of genitalia and more found in some of its children's books.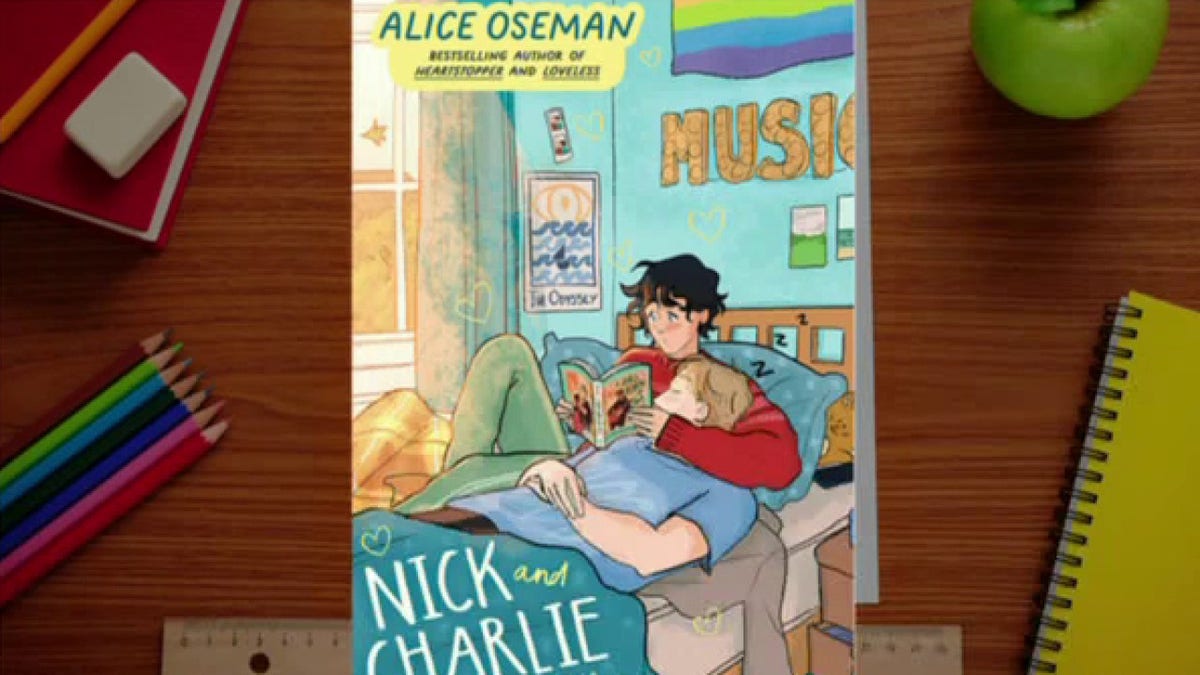 These same books are in school libraries, curricula and book fairs.
A book called "Welcome to St. Hell: My Trans Teen Misadventure" by Lewis Hancox, for example, offers graphic content, language and images of a high school girl, Lois, who is transitioning to become a boy.
It is marketed to children as young as 14.
The story details how the character Lois learns the word "transgender" from her high school art teacher, which leads her to search the internet to find out how to remake her body into that of man.
FORGET PRIDE — LET'S FOCUS ON HUMILITY, SAYS KIRK CAMERON, AS NEW CHILDREN'S BOOK COMES OUT
"I had my top surgery last month!" a smiling girl says while showing off her breast removal scars.
One illustration boasts of "clitoris growth … up to 2 inches!"
Another shows a hand gripping a penis-shaped object with the quote, "This is my packer. I wear it in my boxers."
A full-frontal nude drawing of the pubescent teenager refers to her exposed vagina as "my imaginary willy."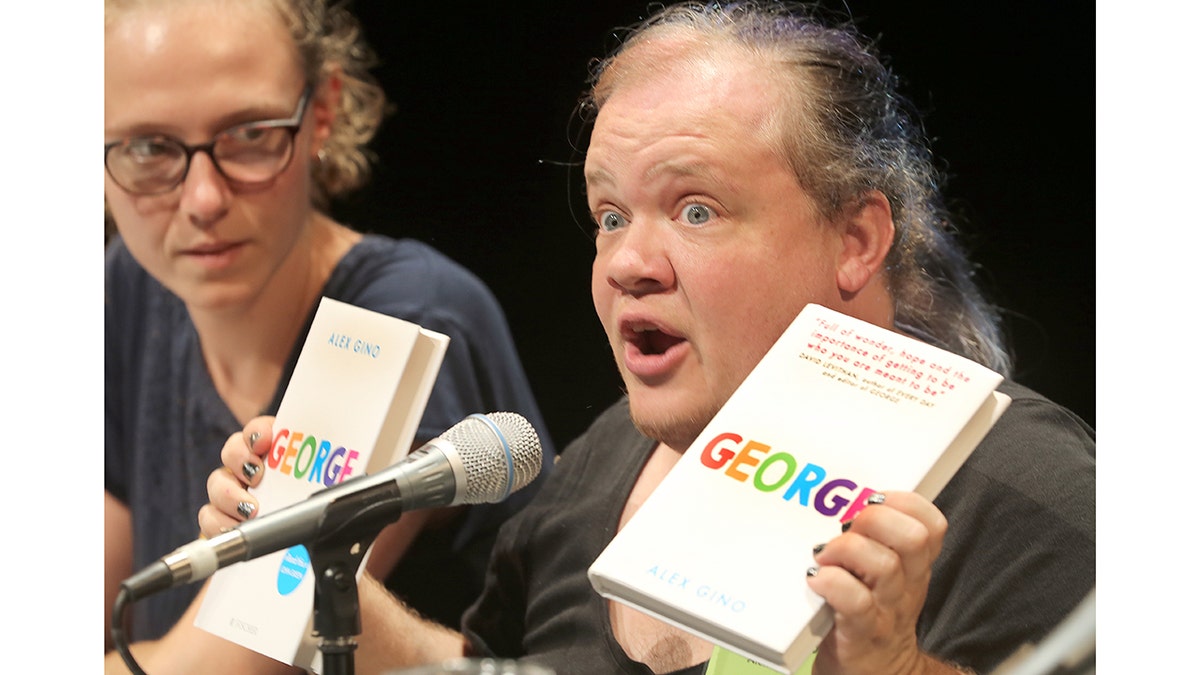 She's also shown in bed with another girl with naked breasts.
"Don't go inside!!!" says the sexually confused Lois, who is later a man named Lewis. "Treat me like a guy."
Fox News Digital reached out to Scholastic about its books' content.
The company sent a statement. "Scholastic is committed above all to supporting every child's journey to learn to read and love to read, in partnership with schools and families," the company told Fox News Digital.
KIRK CAMERON REJECTS DRAG QUEEN STORY TIME, IS INSTEAD SPEAKING ABOUT FAITH, FAMILY AT ARKANSAS LIBRARY
As for Brave Books, the publisher of Kirk Cameron's books as well as many other children's books, it charges that the messages in "Welcome to St. Hell" and some other Scholastic titles amount to the sexual "grooming" of children, according to a spokesperson.
A Scholastic book titled "Melissa" (previously published as "George") outlines for pre-teens how to disrupt the natural growth process and make life-altering changes to their bodies.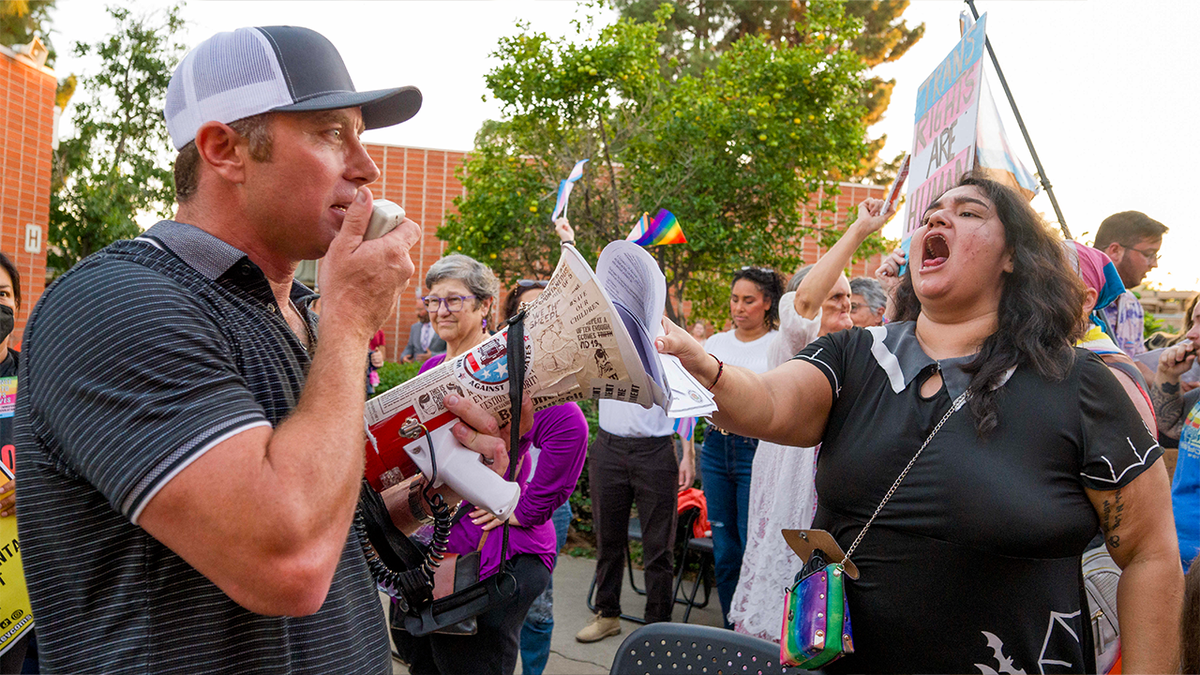 "A boy could become a girl. She had since read on the internet that you could take girl hormones … and you could get a bunch of surgeries if you wanted them and had the money," author Alex Gino writes.
"This was called transitioning. You could even start before you were 18 with pills called androgen blockers that stopped the boy hormones already inside you from turning your body into a man's."
Scholastic markets "Melissa" to children ages 8 to 12. The title character is a child in fourth grade.
The narrative includes a confrontational relationship between George and "her" mother — and suggests ways to proceed with gender transitioning without parental input.
"George had been reading websites about transitioning since Scott had taught her how to clear the web browser history on Mom's computer," the book says.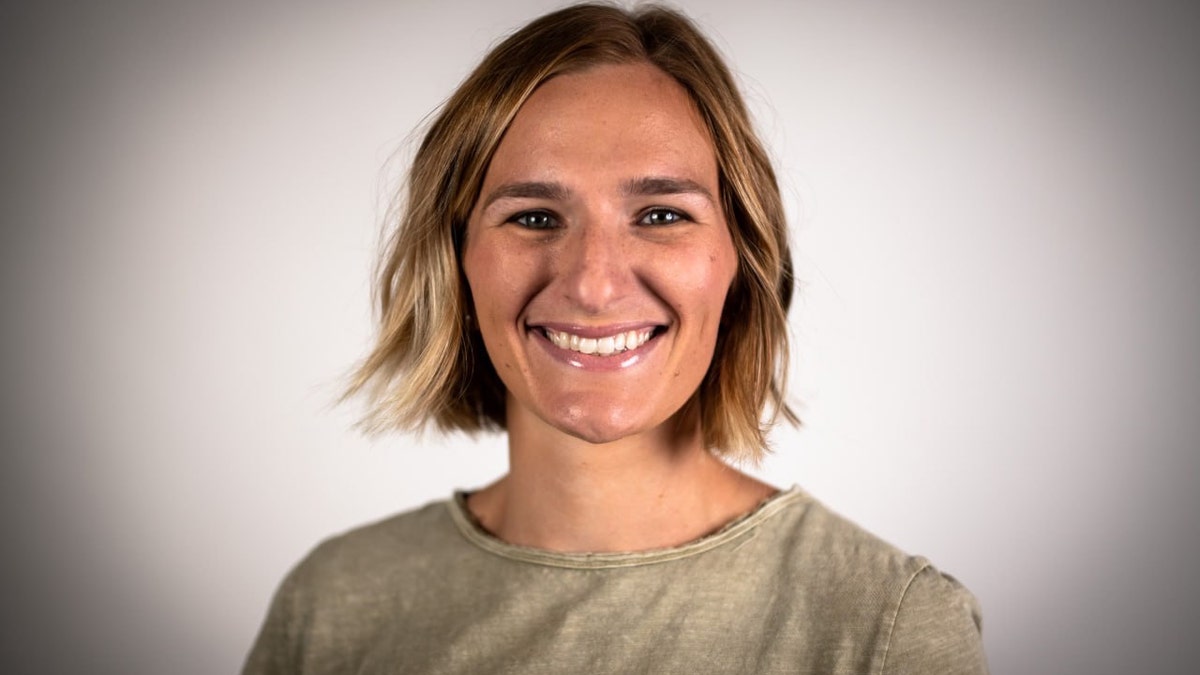 The book's description on Amazon reads: "Her teacher announces that their class play is going to be 'Charlotte's Web.' Melissa really, really, REALLY wants to play Charlotte. But the teacher says she can't even try out for the part … because she's a boy."
The Amazon promo ad continues: "With the help of her best friend, Kelly, Melissa comes up with a plan. Not just so she can be Charlotte — but so everyone can know who she is, once and for all."
ARE TAXPAYER FUNDS BEING USED TO 'BLOCK' A KIRK CAMERON PUBLIC LIBRARY EVENT? GOP SENATORS WANT ANSWERS
"Melissa" received enthusiastic praise from mainstream media, including Entertainment Weekly, The New York Times Book Review and Kirkus Reviews, which named it a Best Book of the Year.
"A required purchase," said the School Library Journal, which also named "Melissa" a Best Book of the Year.
The literary community's celebration of books that many moms and dads find inappropriate for their children suggests a widespread network of interests attempting to sexualize children, according to some parents.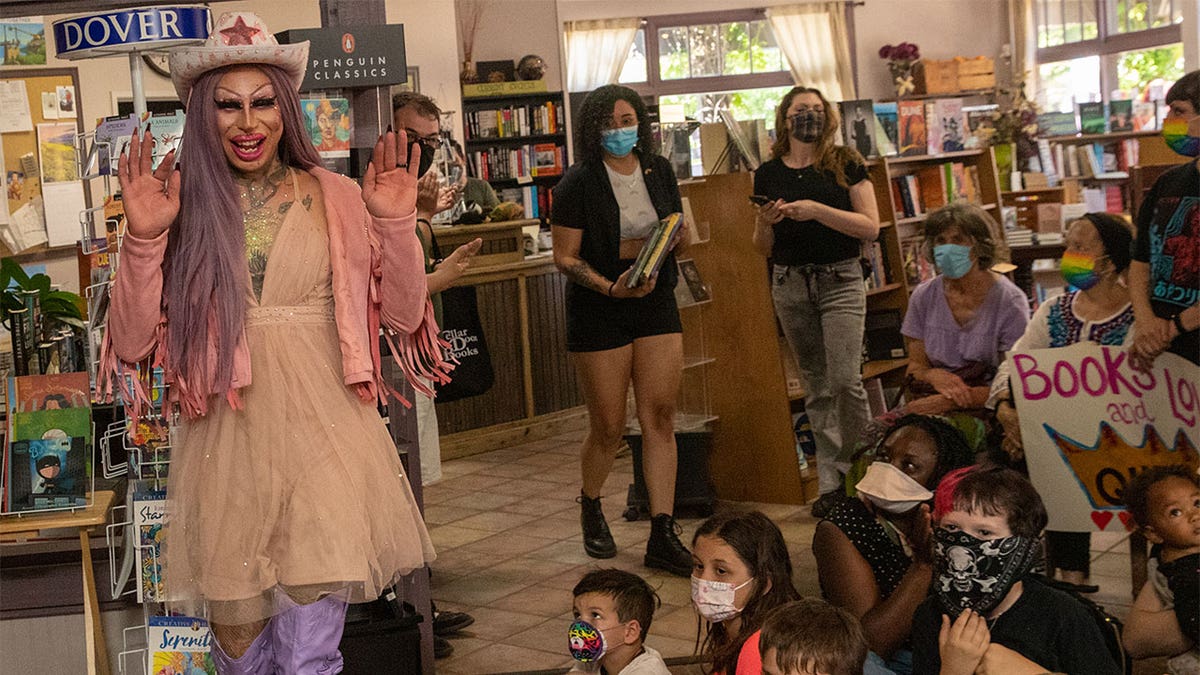 "There appears to be cooperation here between the literary journals, the public libraries and the publishers to put this content in the hands of children," a Texas mother of four, Michele Nuckolls, told Fox News Digital.
"School libraries all have the same titles, too."
"When people look at Melissa, they think they see a boy named George. But she knows she's not a boy. She knows she's a girl."