Liam Neeson admitted that he is still uncomfortable with filming sex scenes despite shooting many over his decades-long career.
During an interview with Vanity Fair, the 70-year-old actor shared his thoughts on "You" star Penn Badgley's recent revelation that he requested to film fewer intimate scenes for the fourth season of his hit Netflix psychological thriller series.
"Yeah, I absolutely agree and support him," the "Taken" star told the outlet. "I don't like to do them."
He continued, "I've done quite a few of sex scenes and I would have preferred to leave it to the imagination, especially for ladies, the actresses."
LIAM NEESON SAYS HE'S PLANNING TO RETIRE FROM ACTION MOVIES SOON
Neeson also acknowledged that he doesn't enjoy watching sex scenes in movies or television series.
"I'll be honest, when I see a sex scene, I just can't look at them. I just get embarrassed," he said.
The Ireland native added, "I know they are choreographed and stuff, but I don't need to see that."
Badgley recently made headlines when he revealed on his "Popcrushed" podcast that he discussed his wish to no longer film intimate scenes with "You" creator Sera Gamble ahead of the show's fourth season.
The "Gossip Girl" alum said he specifically asked Gamble, "Can I just do no more intimacy scenes?" He added that ideally there would be "zero" of those moments in the show.
The actor cited the importance he placed on "fidelity" in his marriage as a reason he felt uncomfortable with on-screen intimacy. Badgley married actress Jemima Kirke, 37, in 2017, and they share son James, 2.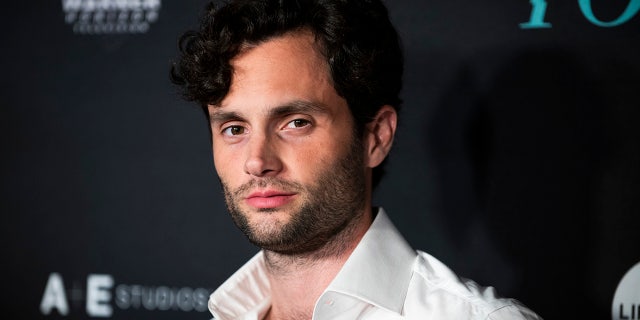 In "You," Badgley plays Joe Goldberg, a charming, dangerous man who becomes obsessed with his romantic targets and takes extreme measures to insert himself into their lives. Over its three previous seasons, the series had become known for its steamy scenes, many of which feature Badgley.
Badgley acknowledged on the podcast that sex is an important aspect of "You" and he didn't expect it would be removed entirely.
"You can't take this aspect out of the DNA of the concept, so 'How much less can you make it?' was my question to them," he explained.
The Maryland native shared that he was surprised by Gamble's supportive reaction to his request.
'YOU' ACTOR PENN BADGLEY REQUESTS FEWER SEX SCENES ON NETFLIX SHOW
"She didn't even bat an eye," he recalled. "She was really glad that I was that honest, and she was sort of almost empowered. She had a really positive response, she appreciated my directness … and that I was being reasonable and practical … they came back with a phenomenal reduction."
Earlier this week, Badgley expounded on his view of sex scenes in an interview with Variety. He told that the outlet that he finds them "disturbing" to film.
"It's not a place where I've blurred lines," Badgley said. "There's almost nothing I could say with more consecration. That aspect of Hollywood has always been very disturbing to me — and that aspect of the job, that mercurial boundary — has always been something that I actually don't want to play with at all."
CLICK HERE TO SIGN UP FOR THE ENTERTAINMENT NEWSLETTER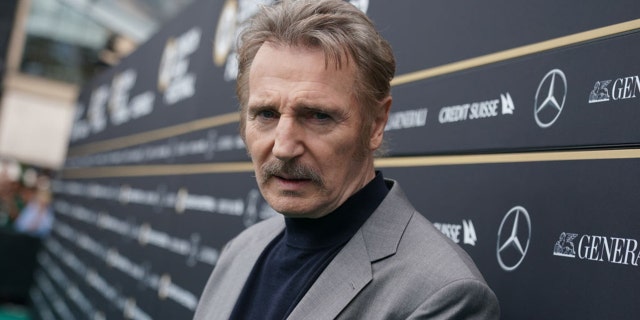 He stressed, "It's important to me in my real life to not have them." When asked for clarification he responded, "My fidelity in my relationship. It's important to me. And actually, it was one of the reasons that I initially wanted to turn the role down. I didn't tell anybody that. But that is why."
During his interview with Vanity Fair, Neeson also reflected on marking a major career milestone with the release of his 100th movie. The actor portrayed private detective Philip Marlowe in the neo-noir crime thriller "Marlowe," which debuted in theaters on Feb 15.
"Honestly, I feel old and incredibly lucky," Neeson said.
"I've been lucky," he added. "I never forget that. I also know I created my own luck too."
CLICK HERE TO GET THE FOX NEWS APP
Fox News Digital's Stephanie Giang-Paunon contributed to this report.