Logan Paul picked up a victory over Dillon Danis via disqualification on Saturday night and after the bout called out his next opponent – but it doesn't appear to be for another boxing match.
Paul described boxing as a "hobby" and really wanted to take a bigger leap into the WWE world.
"This is a hobby for me," Paul said, via the New York Post. "My true passion, I'm a WWE superstar," Paul said after the win over Danis. "… I'm an American boy, and I want that U.S. title. Rey Mysterio, I already beat you once and I'm coming for that U.S. Championship."
CLICK HERE FOR MORE SPORTS COVERAGE ON FOXNEWS.COM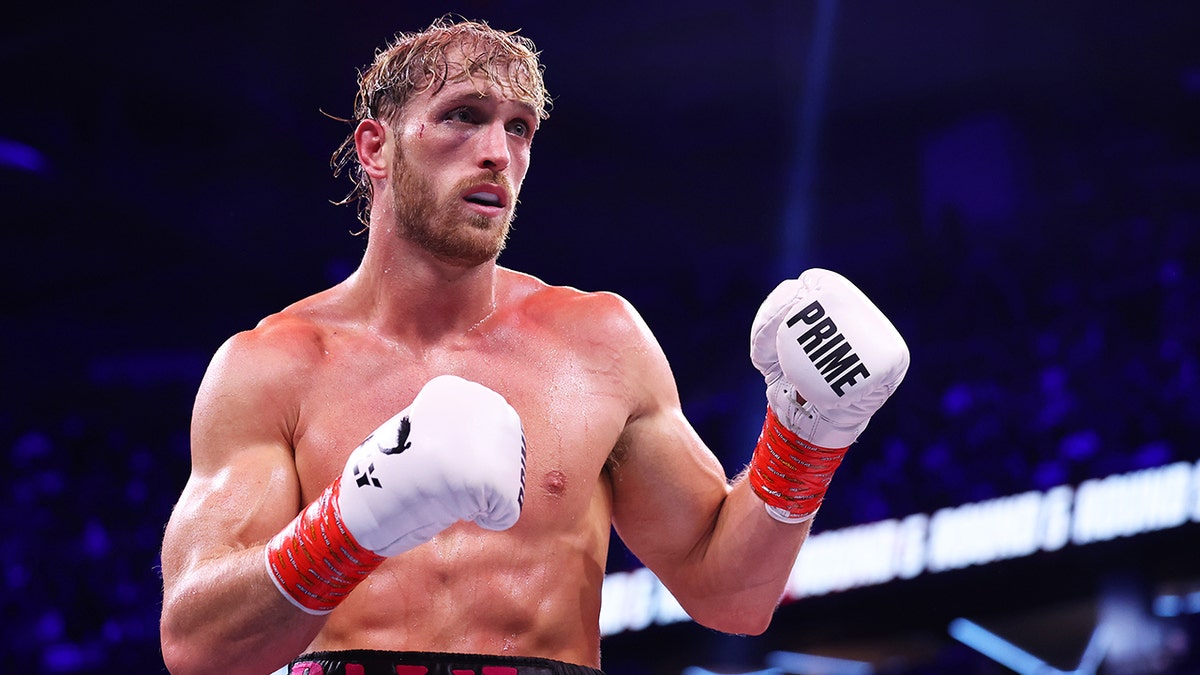 Rey Mysterio has owned the United States Championship since August after he defeated Santos Escobar on SmackDown. It's the third time Mysterio has held the title.
But he's not one for backing down from a challenge and said as much in a post on X.
"Did @loganpaul just call me out? I'm not hard to find homie. Every Friday Night on SmackDown," he wrote after Paul's fight.
The next WWE premium live event is at Crown Jewel in Saudi Arabia. ESPN reported that Paul was set to make an appearance. Paul last appeared at SummerSlam in August. He defeated Ricochet via pinfall. He missed out on the Money in the Bank briefcase at the event back in July.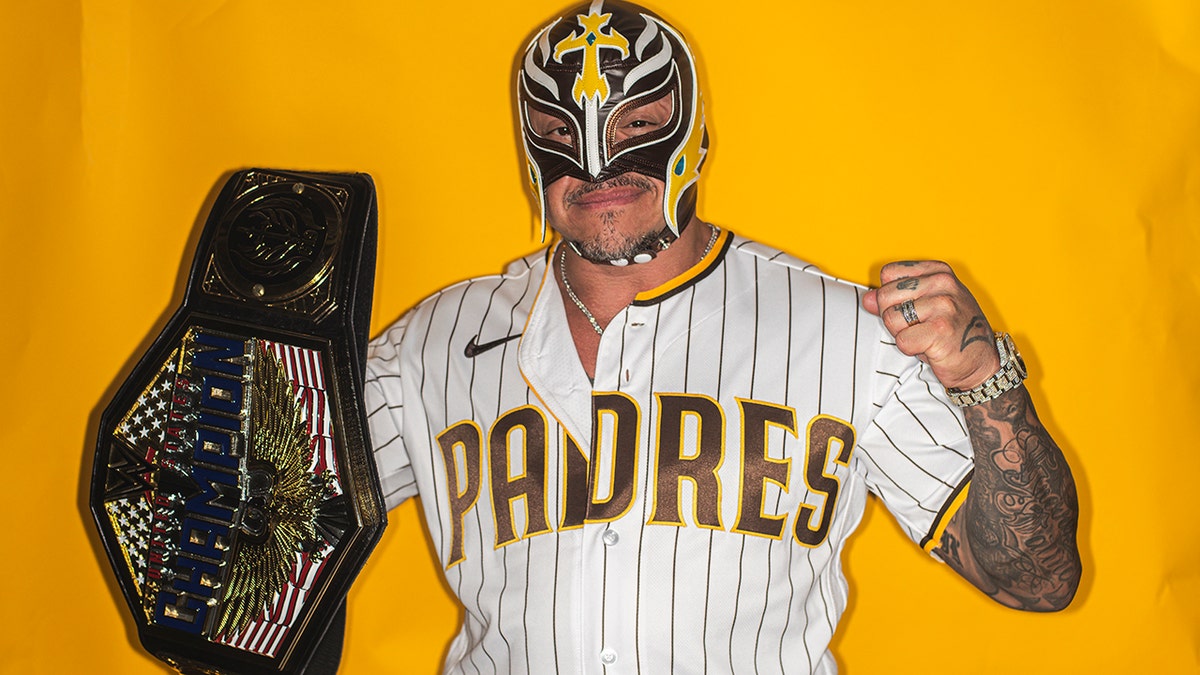 Paul and Danis fought in a six-round contest.
WWE NXT STAR TIFFANY STRATTON WILL BE 'A SIGNIFICANT PLAYER IN THE FUTURE,' PAUL HEYMAN SAYS
The first five rounds were all Paul. The YouTuber-turned-WWE superstar landed 82 punches, while Danis landed just nine. Danis seemed to take his trolling into the ring by doing backhanded punches and lying down in the ring, but that was just a small preview.
In the sixth, Danis went for Paul's legs in an MMA-type grapple, but Paul whisked him away. Security guards nearly entered the ring.
That wasn't even close to the most bizarre part.
As the final seconds ticked, Danis attempted to put Paul into a guillotine chokehold. Paul got out of it, and Paul threw a punch as Danis was on the mat. When Danis got up, the referee tried to keep them separated, but Danis went on the attack. Well over a dozen security guards jumped into the ring. Danis swung at security, and Paul's younger brother, Jake, got involved.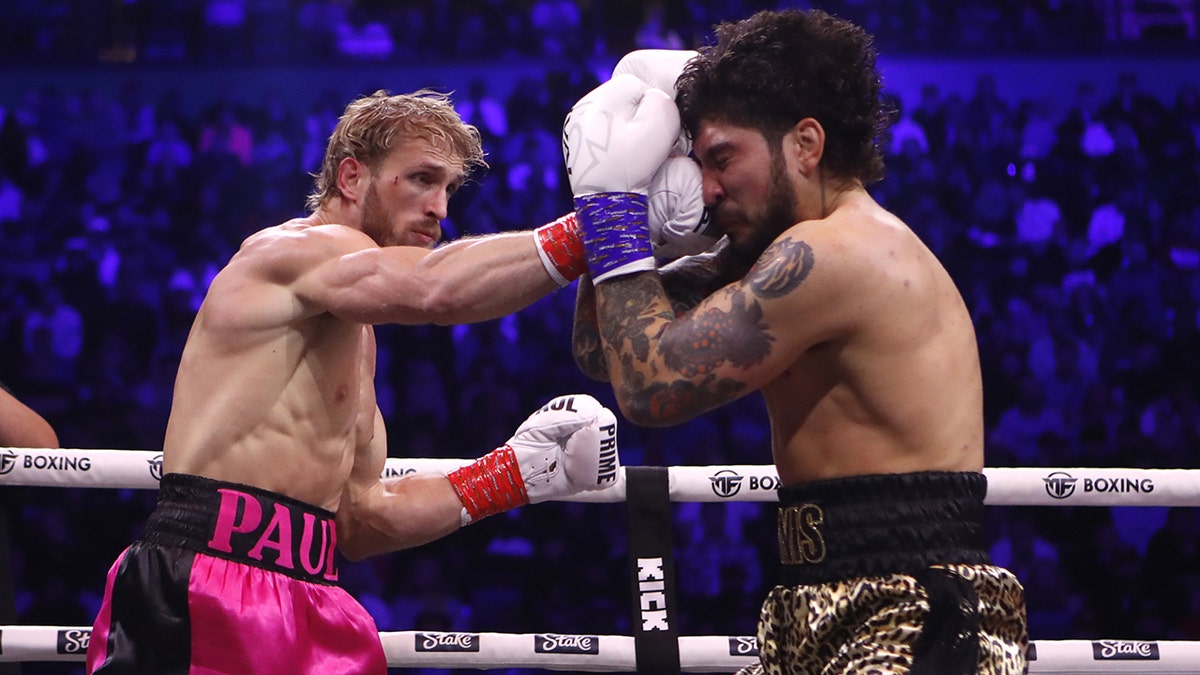 CLICK HERE TO GET THE FOX NEWS APP
Security members on both sides jostled with one another, and Danis was disqualified, although Paul held the unanimous lead through the first five rounds.
Fox News' Ryan Morik contributed to this report.