Despite what Angel Reese said on the matter, the LSU Tigers plan to accept President Biden's invitation to the White House after their win over the Iowa Hawkeyes in the NCAA national championship.
Spokesman Michael Bonnette confirmed the university's intention to The Associated Press Thursday, one day after the Tigers celebrated the first NCAA title for the women's basketball team in school history on campus.
Discussion about a trip to the White House stirred some controversy since the Tigers beat Iowa. Reese, who was named Most Outstanding Player of the tournament, called first lady Jill Biden's suggestion to invite both the Tigers and Hawkeyes to the White House "a joke" on social media.
CLICK HERE FOR MORE SPORTS COVERAGE ON FOXNEWS.COM
A spokesperson for Jill Biden, Vanessa Valdivia, said the first lady's suggestion of inviting both teams was intended to be a celebration of women athletes and the game, which made history with 9.9 million TV viewers, a record for an NCAA women's title game of any kind.
"The first lady loved watching the NCAA women's basketball championship game alongside young student athletes and admires how far women have advanced in sports since the passing of Title IX," Valdivia said. "Her comments in Colorado were intended to applaud the historic game and all women athletes. She looks forward to celebrating the LSU Tigers on their championship win at the White House."
LSU'S ANGEL REESE: TEAM DIDN'T WANT JILL BIDEN COMING INTO LOCKER ROOM BEFORE NATIONAL TITLE GAME
Reese followed up her comments during an episode of the "Paper Route" podcast, saying she'd rather celebrate the win with former President Obama and former first lady Michelle Obama.
Reese also mentioned during the podcast that the Tigers didn't want Jill Biden, who attended the final at American Airlines Center in Dallas, to be in the locker room with them before the game.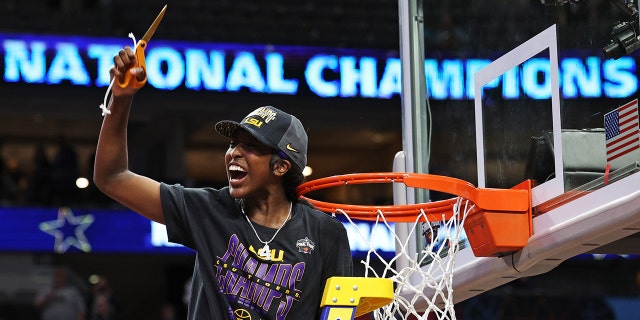 "Apparently, she was supposed to come to our locker room before the game, but we said 'no.' She was supposed to come to our locker room and go to Iowa's locker room. I don't know if she talked to them. I don't know if she did," she said.
BULLS' PATRICK BEVERLEY DISHES ON ANGEL REESE, CAITLIN CLARK TRASH TALK: 'A HOOPER IS A HOOPER'
"But we said we didn't want to. We didn't want her coming into the locker room."
Tigers head coach Kim Mulkey said she would attend a visit to the White House if they were invited after the victory.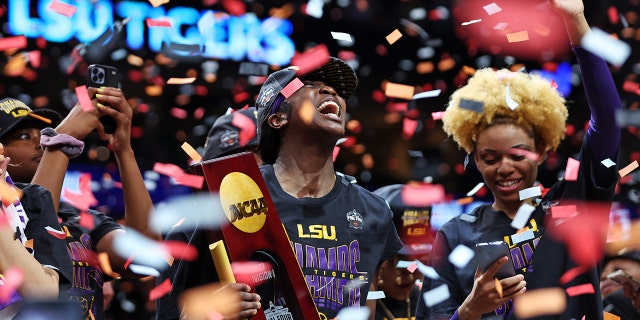 CLICK HERE TO GET THE FOX NEWS APP
No date has been set for the Tigers' White House visit.