The editorial board of a major New Jersey newspaper recently claimed that the Second Amendment "is a curse."
The Star-Ledger published an editorial on Tuesday, titled "The Second Amendment is a curse," which railed against Americans' gun rights, claiming they're making it difficult for state lawmakers to enact gun safety measures, like gun free zones.
The piece argued that while the Supreme Court and pro-Second Amendment lawsuits make it harder to New Jersey to pass gun control, "300 people" are "shot every 24 hours" in the U.S.
CDC REMOVED STATS ON DEFENSIVE GUN USE OVER PRESSURE FROM GUN CONTROL ACTIVISTS: REPORT
The editorial began with the board slamming the Supreme Court's 2022 decision to strike "down a more-than-century-old state law that restricts the right to carry a concealed handgun in public."
The board lamented how the Court's decision has made it easier for lawsuits to dismantle any attempt by the New Jersey governor to "sharply limit where guns can be carried in New Jersey." The board said, "Where you have fewer guns and stricter laws, you have fewer gun injuries and deaths, research has shown. Yet while most people are solidly on his side, the law may not withstand legal challenges."
The piece then invited readers to imagine a society where establishing gun control wasn't hard. It provided the example of Canada and its pro-gun control activist leader, Prime Minister Justin Trudeau, as the embodiment of this ideal place.
It said, "Now imagine a world where we didn't have to struggle with this. You don't have to look far for inspiration: There it is, just north of our border, where Prime Minister Justin Trudeau is almost reaching the point of banning gun sales in Canada."
The editorial added, "They have no Second Amendment, no constitutional right to gun ownership. Guns are treated the same as any other consumer good that the government can regulate."
OREGON SHERIFF VOWS NOT TO ENFORCE STRICT NEW GUN LAW: 'I TAKE ISSUE WITH ALL OF IT'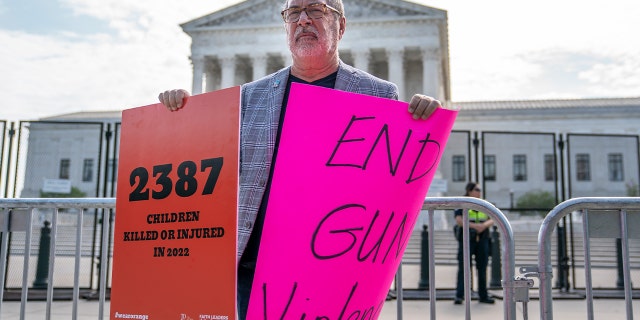 Meanwhile, the board pointed to America as a place where blood is shed thanks to its gun rights: "Meanwhile, in America, we continue to bleed daily, with an average of more than 300 people shot every 24 hours, including 22 children and teens."
It then blasted the rationale behind the Second Amendment, stating, "The core rationale is that we need guns for self-defense, but what we have is a public policy in which nearly 49,000 people a year are killed by guns and nearly 400 million firearms flood our streets – more than one for every citizen."
The board further described this idea of guns for self-defense as a "fanatical interpretation of our Second Amendment" and claimed that the country has a "fetish with gun culture."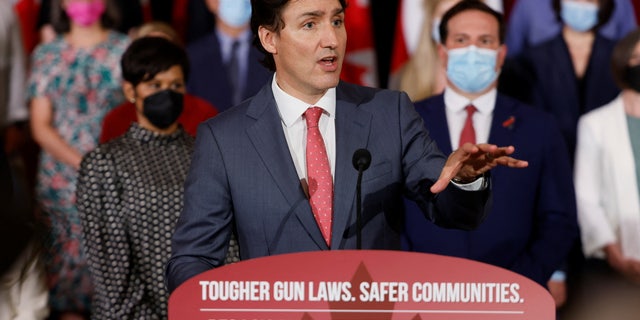 CLICK HERE TO GET THE FOX NEWS APP
The board then pined for a country in which "we could regulate guns as we do cars, based on a public health approach."
It compared America to Canada one last time, stating, "Now even Canada finds its level of carnage unpalatable, and is embracing real change in 2023. If only we could summon the will do to the same. But no: On this side of the border, gun safety is just another broken resolution."