A Maryland man who received a pig heart transplant in a highly experimental surgery nearly six weeks ago has died, his Maryland doctors announced Tuesday.
Lawrence Faucette, 58, a 20-year Navy veteran and a married father of two from Frederick, Maryland, had end-stage heart disease and was ineligible for a traditional heart transplant when he underwent surgery to replace his heart with a genetically modified pig heart on Sept. 20.
According to the University of Maryland School of Medicine, the heart appeared to be healthy for at least four weeks and doctors expressed optimism in the treatment. They also withdrew the drugs that were initially supporting his heart. Then he began showing signs of rejection. Faucette died Monday.
Faucette's wife, Ann, said in a statement released by the hospital that her husband "knew his time with us was short and this was his last chance to do for others. He never imagined he would survive as long as he did."
SURGEONS GIVE UPDATE ON PATIENT A MONTH AFTER EXPERIMENTAL PIG HEART TRANSPLANT: 'NOW I HAVE HOPE'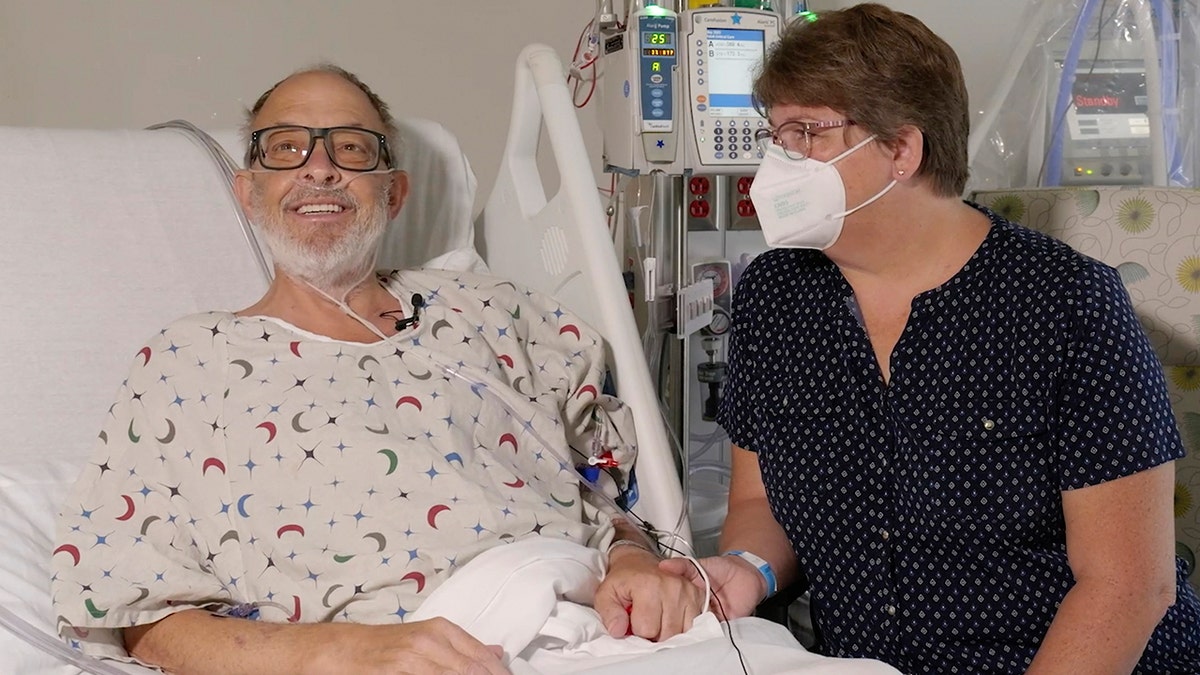 Attempts at animal-to-human organ transplants — called xenotransplants — have failed for decades, as people's immune systems immediately destroyed the foreign tissue.
Scientists have begun genetically modifying pigs to make their organs more humanlike.
The Maryland team performed the world's first transplant of a heart from a genetically altered pig into another dying man last year.
The first patient, David Bennett, survived two months before the transplanted heart failed. The cause for the failure was not immediately clear but doctors said signs of a pig virus were later found inside the organ.
PIG KIDNEY STILL FUNCTIONING IN BRAIN-DEAD MAN 6 WEEKS AFTER TRANSPLANT SURGERY: 'EXTREMELY ENCOURAGING'
The first case, with its successes and failures, provided crucial data for the subsequent attempt.
"Mr. Faucette's last wish was for us to make the most of what we have learned from our experience," Dr. Bartley Griffith, the surgeon who led the transplant at the University of Maryland Medical Center, said in a statement.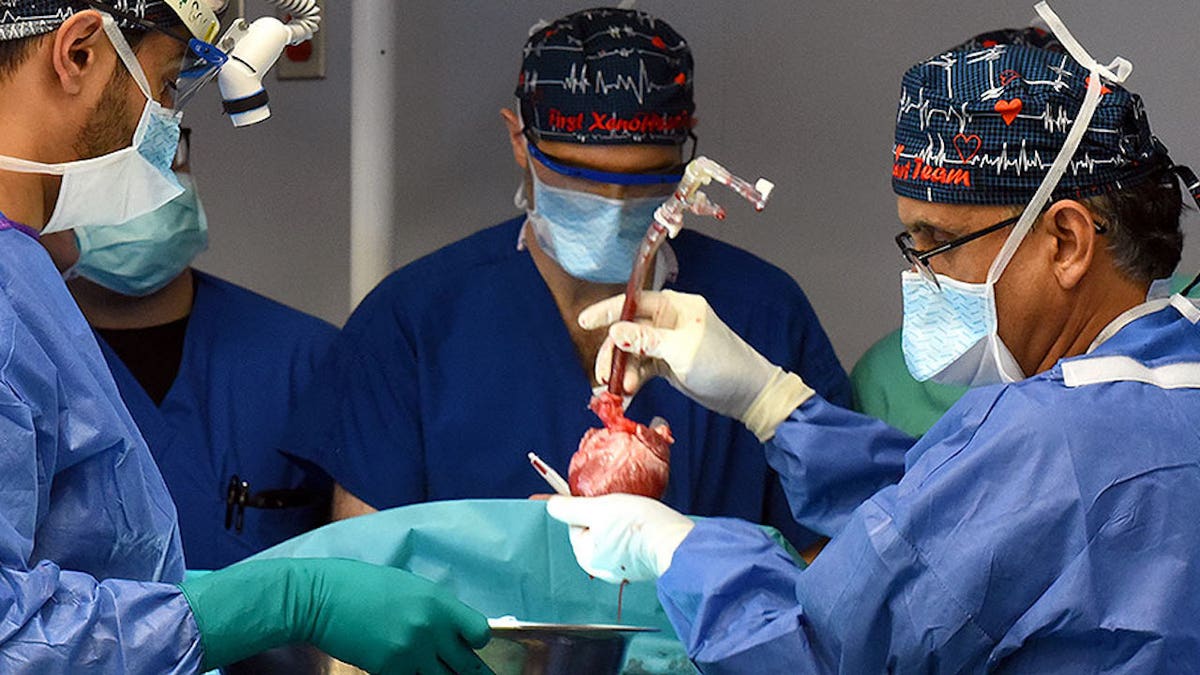 Faucette initially came to the Maryland hospital out of options and expressed a wish to spend a little more time with his family.
"He was deemed ineligible for a traditional transplant with a human heart due to his pre-existing peripheral vascular disease and complications with internal bleeding," Dr. Bartley Griffith, professor of surgery at the University of Maryland School of Medicine, who performed the surgery, told Fox News Digital.
Around the same time, Faucette expressed his own hope for the transplant.
"My only real hope left is to go with the pig heart, the xenotransplant," Faucette said during an interview from his hospital room a few days before his surgery, as reported by UMMC. "At least now I have hope, and I have a chance."
At the time, Ann added: "We have no expectations other than hoping for more time together. That could be as simple as sitting on the front porch and having coffee together."
By mid-October, the hospital said Faucette was doing well and had been able to stand.
ULTIMATE FATHER'S DAY GIFT: SON DONATES KIDNEY TO SAVE HIS DAD'S LIFE
It also released a video showing him working hard in physical therapy to regain the strength needed to attempt walking.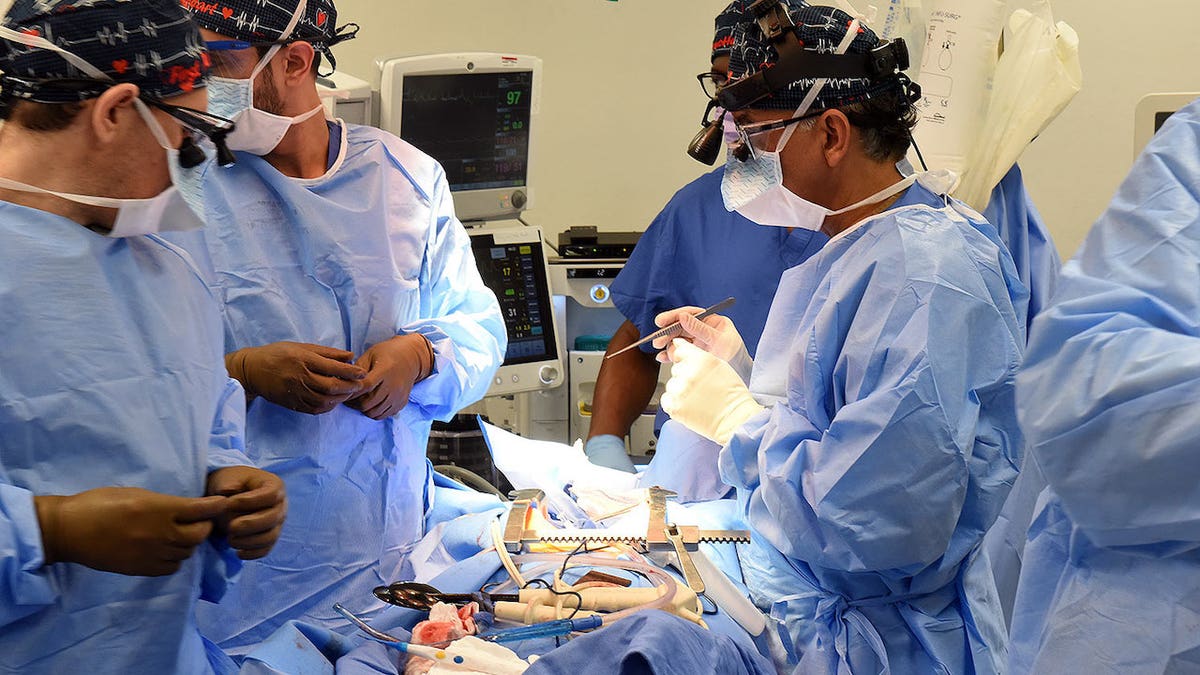 Then cardiac xenotransplant chief Dr. Muhammad Mohiuddin said the hospital moved into the next step of the procedure: withdrawing medications to allow the heart to function on its own.
"We are withdrawing all the drugs that were initially supporting his heart," Mohiuddin, M.D., professor of surgery and co-director of the cardiac xenotransplantation program at the University of Maryland School of Medicine, said on Oct. 20.
Mohiuddin said Faucette's new heart was then "doing everything on its own."
Then, it failed.
Mohiuddin said the team will analyze what happened with the heart. They will also continue studying pig organs.
CLICK HERE TO GET THE FOX NEWS APP
Many scientists hope xenotransplants one day could compensate for the huge shortage of human organ donations.
More than 100,000 people are on the nation's list for a transplant, most awaiting kidneys, and thousands will die waiting.
The Associated Press contributed to this report.
For more Health articles, visit www.foxnews.com/health.