Meghan Markle is in a legal war with her estranged half-sister that likely won't hurt her brand, but some experts are wondering what this latest chapter in an ongoing family drama will mean for the Sussexes.
In 2022, Samantha Markle sued the Duchess of Sussex for allegedly making "false" statements to Oprah Winfrey in a 2021 interview. The elder sibling accused the former American actress of defamation "based on demonstrably false and malicious statements." Samantha alleged that the duchess' "lies" were "designed to destroy [her] reputation" and have subjected her to "humiliation, shame and hatred on a worldwide scale."
Annie Pace Scranton, CEO of Pace Public Relations, told Fox News Digital she has no doubt the Duchess of Sussex will follow the royal motto of "keep calm, carry on."
"I don't think this lawsuit will impact Meghan Markle's image at all because the American public has, in large part, already formed their opinions about her," said Pace Scranton. "She's said repeatedly that her priority is her family and doing good in the world, which I think is wonderful. [That] should continue to be her focus."
MEGHAN MARKLE, HARRY EXPECTED TO BE DEPOSED AFTER JUDGE DENIES MOTION FOR DELAY IN HALF-SISTER'S LAWSUIT
Doug Eldridge, celebrity branding expert and founder of Achilles PR, told Fox News Digital this new conflict may garner sympathy for the 41-year-old, whose family is known for being outspoken. But after a while, he warned, this will work against her and raise questions from a wary public.
"The problem is that this is not a viable long-term strategy in the context of victim marketing or victim branding, if you will," he explained. "The problem is that it only goes so far. That's not something that you can build a long-term brand on… Maybe it's 'strike while the iron is hot. While we have the attention, let's control the narrative'… Who knows how it's going to balance out either in the court of law or in the court of public opinion, but from 10,000 feet, you can see it for what it is. It's using the victimhood positioning as a short-term marketing strategy, and I hate it for a lot of reasons… I think it creates dishonest and disingenuous positioning in the marketplace, and it doesn't lead to a positive productive place."
"If you walk into 10 rooms, and you have a problem with somebody in every room, the only commonality in all of those rooms is you," he shared. "If you have a situation where you have a falling out with your father, your sister and your husband's family — if you go into 10 different rooms and have a problem with somebody in every room, maybe you're the problem."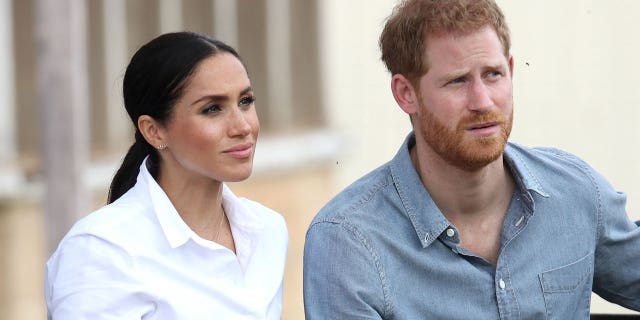 The battle isn't over yet. Samantha wants the former "Suits" star to admit she lied about their relationship and upbringing to sell a "rags-to-royalty" narrative. She alleged that the duchess lied about being an "only child," as well as the last time they saw each other. Samantha claimed that Meghan falsely stated her elder sibling changed her last name to Markle after Meghan began dating Harry, 38. The women share the same father, 78.
"There are a lot of people who, correctly or not, view Meghan as ambitious and manipulative," Christopher Andersen, author of "The King," told Fox News Digital. "The notion that she has lied about her upbringing stokes those fires. But other than shoring up opinions that already exist, I don't think the Sussexes' brand will be impacted one way or the other. People who dislike Meghan will point to her relatives and say, 'See how she turns her back on her own family?' and people who support Meghan will point to her family and say, 'See what she has had to put up with?'"
"I think it's beyond ironic that Harry, who once called America's cherished First Amendment 'bonkers,' is now watching his wife's lawyer invoke her First Amendment rights in court," Andersen shared. "Grossly hypocritical? You bet. And It's my First Amendment right to say so!"
But the mother of two has every reason to resolve the dispute soon. Looming over the Duke and Duchess of Sussex is the upcoming coronation of her father-in-law, King Charles III, in May.
CLICK HERE TO SIGN UP FOR THE ENTERTAINMENT NEWSLETTER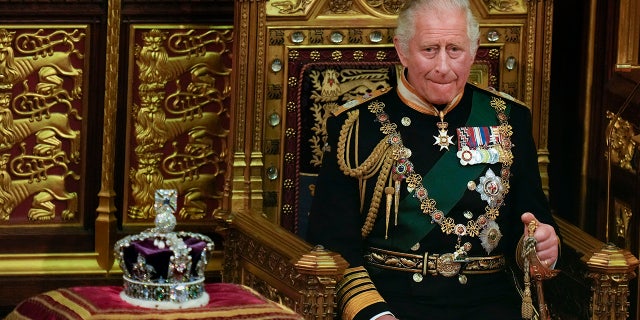 "If Samantha can prove that Meghan branded her, on a global scale, a liar and an unfit parent, and it negatively affected her way of life and income, a judge might allow the case to go to a jury," Kinsey Schofield, host of the "To Di For Daily" podcast, told Fox News Digital.
"It would be embarrassing for Meghan because Samantha would likely make it a circus," Schofield explained. "Sam is already saying she wants to ask Harry and Meghan in a deposition whether or not the royal family is racist. Kind of irrelevant to her court claims, but this is the type of thing we would see if the case moves forward. Most people watching this case have suggested Meghan settle with the mediator to ensure no depositions take place and to save the duke and duchess any further humiliation."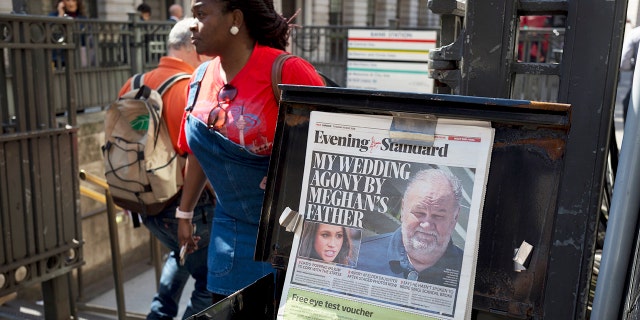 "I will say that in the U.K., where Harry and Meghan have plummeted in popularity, [Samantha's] accusations resonate much more strongly," Andersen chimed in. "Press attacks against Meghan and Harry there have reached a fever pitch as the drumbeat to the coronation begins, and Samantha Markle is certainly adding to all the noise."
Royal expert Hilary Fordwich told Fox News Digital the lawsuit will continue to raise questions about Meghan's upbringing, intensifying any media scrutiny she may want to avoid.
MEGHAN MARKLE'S HALF-SISTER WANTS PRINCE HARRY TO TESTIFY IN DEFAMATION LAWSUIT OVER OPRAH WINFREY TELL-ALL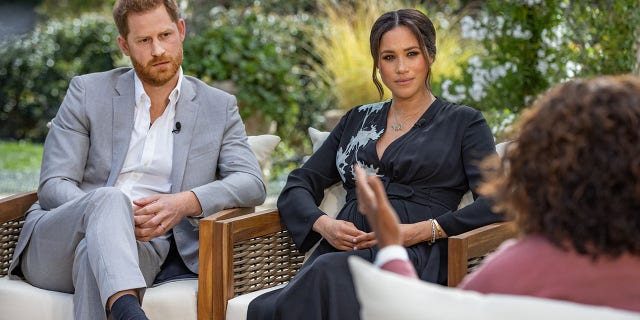 "In contrast to the late Queen Elizabeth II, who maintained solid relationships for over 70 years… Meghan Markle is in a constant state of either suing or being sued," said Fordwich. "A trail of damaged and destroyed relationships. Also devastating for Meghan's image is the modest amount Samantha is suing for. The meager $75K hardly covers her own legal costs. Samantha is tangibly demonstrating she has not initiated this for financial gain."
Fordwich alleged that the Sussexes have made "a profit out of pain" through their tell-alls, including a six-part Netflix documentary released in December, followed by Harry's memoir "Spare" in January.
"While most members of the public can't relate to stardom and don't have royal issues, everyone has a family," said Fordwich. "All of us can relate to a few family squabbles, but who among us has ever been sued by one's sibling?"
Much of the drama surrounding the Markle family dates back to 2018. Samantha and her brother, Thomas Markle Jr., revealed they were "baffled" when the royal couple allegedly snubbed them from the wedding guest list. In the days leading up to the wedding and following the nuptials, Samantha was vocal about her frustration with the duchess and her actions toward the family.
MEGHAN MARKLE COULD BE RELAUNCHING PERSONAL WEBSITE; EXPERT CLAIMS: SHE'S 'TRYING TO RECLAIM HER IDENTITY'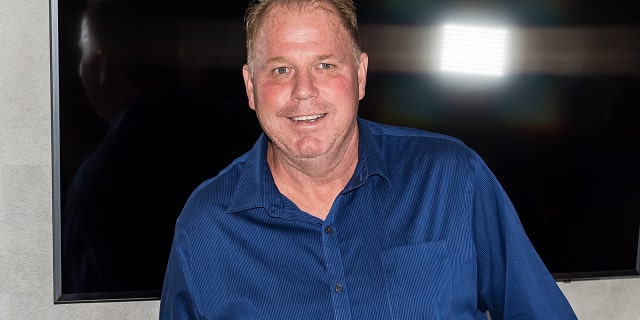 During her sit-down with Winfrey, Meghan addressed the tension. At the time, it was reported that Samantha was writing a memoir titled "The Diary of Princess Pushy's Sister."
"I think it'd be very hard to 'tell all' when you don't know me," Meghan claimed to the media mogul. "This is a very different situation than my dad — when you talk about betrayal, betrayal comes from someone that you have a relationship with, right? I don't feel comfortable talking about people that I really don't know."
MEGHAN MARKLE, PRINCE HARRY AT RISK OF HAVING ROYAL TITLES CHALLENGED BY PARLIAMENT LEADER, EXPERT CLAIMS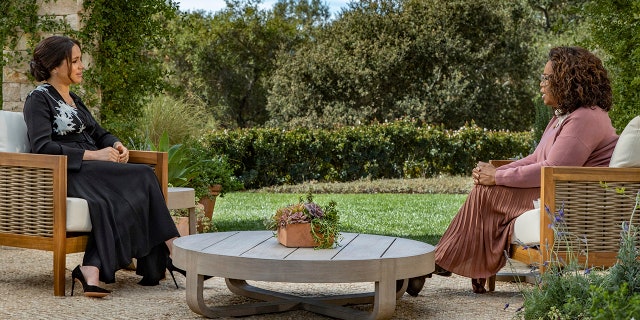 Schofield said she didn't buy Meghan's claims.
"While monetizing off your family sounds tacky, it's ironically exactly what Harry and Meghan have been doing for the last three years," she said.
As for Andersen, he's adamant that the Markles have nothing on the House of Windsor.
"All the finger-wagging from Palace circles over this Markle family feud seems more than mildly disingenuous to me," he said. "Whatever their problems, Meghan and her relatives are pikers compared to the Windsors — one of the most spectacularly dysfunctional families in human history."
PRINCE HARRY SAYS 400 PAGES CUT FROM BOOK 'SPARE' BECAUSE WILLIAM, CHARLES WOULD NEVER FORGIVE HIM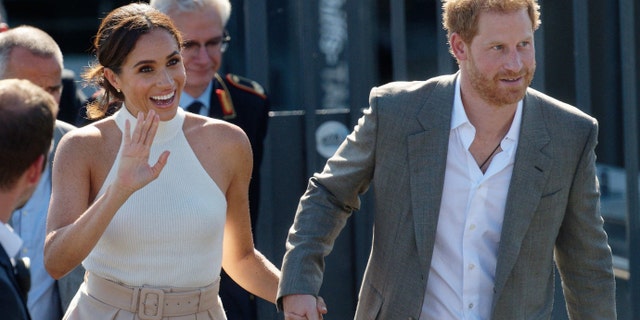 In early 2020, the Duke and Duchess of Sussex announced that they were quitting royal duties and moving to North America, citing what they said were the unbearable intrusions and racist attitudes of the British media. They now reside in Montecito, California, with their two young children.