A typically tough in-state rivalry will be put on hold Saturday as the University of Michigan men's basketball team will host the Michigan State Spartans five days after a shooting at MSU took the lives of three students and critically injured five more.
To show solidarity with the Spartans, Michigan Athletics announced Thursday various recognitions will be in place during the 8 p.m. game at the Crisler Center in Ann Arbor.
The display of support will begin with the basketball team, as UM said the men will be wearing specially designed warm-ups for the game.
The design has not been publicly released, but the women's team wore white shirts with a green heart encompassing the Spartan mascot during a Thursday game.
MICHIGAN STATE UNIVERSITY SHOOTING LEAVES 3 DEAD, 5 WOUNDED; SUSPECT DEAD FROM SELF-INFLICTED GUNSHOT WOUND
Many fans will also have the opportunity to wear their support as 2,000 specially designed t-shirts will be available to student ticket holders and the Mazie Rage, UM's student cheering section. A 12-foot by 8-foot "Spartan Strong" flag will also be on display in the Maize Rage section.
CLICK HERE FOR MORE SPORTS COVERAGE ON FOXNEWS.COM
Before the game starts, a 30-second moment of silence will take place while the arena is lit up in green and white using programmable LED wristbands that will be distributed to all fans.
UM also said its pep band has learned MSU's alma mater and will play it on Saturday.
MICHIGAN STATE UNIVERSITY SHOOTING VICTIMS: WHAT WE KNOW ABOUT THE THREE STUDENTS WHO WERE KILLED
As another show of solidarity, UM athletics announced Wednesday some sports will display Spartan decals on their helmets, Fox 2 Detroit reported.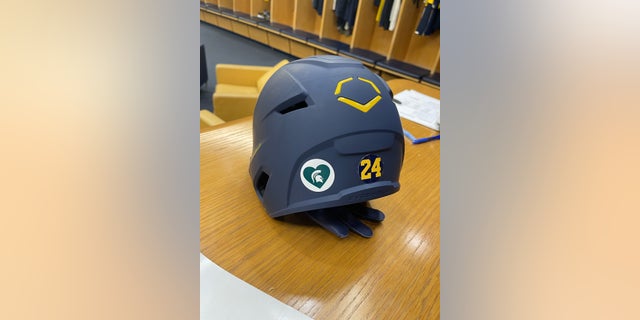 The athletics department did not specify which sports would participate, but the in-season sports with helmets include lacrosse, hockey, baseball and softball.
CLICK HERE TO GET THE FOX NEWS APP
Saturday marks MSU's first game since the tragic shooting on the East Lansing campus on Monday left students Arielle Anderson, Alexandria Verner and Brian Fraser dead.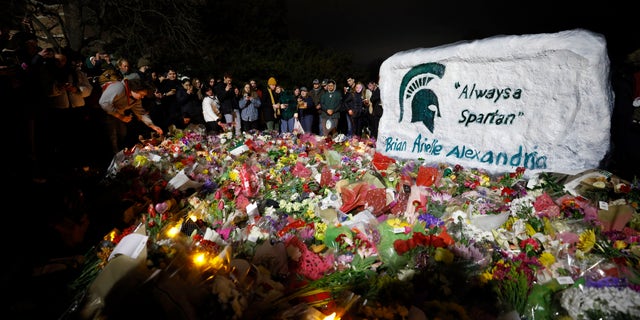 The suspect, 43-year-old Anthony McRae, was found dead from a self-inflicted gunshot wound hours later. McRae had no ties to the university or the students. He was identified as a Lansing resident in public records.
Though a motive has not been officially determined, investigators said a note found with him suggested he might have felt slighted by businesses or people.