A couple in Oklahoma has been charged with child abuse after their son went missing and is feared dead and their daughter was abused to the point of "skin and bones."
Camille Lewis and John Miles have been arrested and charged with child abuse and neglect after a report was filed by a relative that their son was missing for years and that the couple has been sexually abusing their daughter for years, according to a Facebook post from the Tulsa Police Department.
Police say the grandmother of the children filed a report in January stating that her daughter, Camille Lewis, left her 13-year-old daughter to live with her in September and that the girl was "skin and bones from malnourishment."
The grandmother also said that Lewis informed her that her 11-year-old son had died.
DEMOCRATIC LAWMAKER WITH TIES TO 'DEFUND THE POLICE' MOVEMENT CALLS FOR CRACKDOWN ON CRIME FOLLOWING ASSAULT
"Child Crisis Detectives interviewed the 13-year-old girl," the post said. "She said that her mother, Camille Lewis, and her stepfather, John Miles, would lock her and her brother in separate closets for days at a time, not feed them, and beat them with belts and cords."
The girl also told police that she was sometimes forced to defecate in a bag or cup in a closet and that John Miles, the stepfather of the children, "would offer her food in exchange for sexual favors."
"She said sometimes she and her brother would be forced to sleep in an igloo-style doghouse in the backyard and exercise outdoors in very cold weather," the post said.
SUSPECT IN LSU STUDENT MADISON BROOKS' ALLEGED RAPE ARRESTED AGAIN, ACCUSED OF THIRD SEX CRIME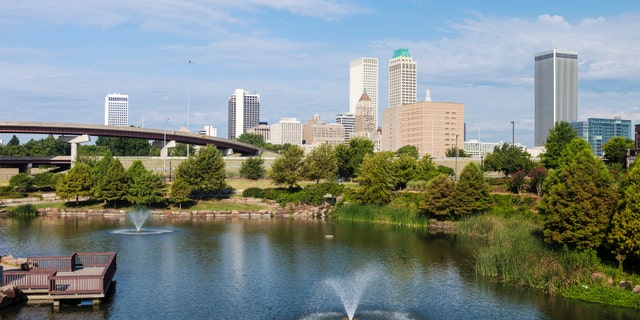 The girl explained that in March 2021 she heard her mother crying while begging her brother to wake up and later claimed the child had a seizure and died. She was told by her mother that they couldn't take him to the hospital "because they did not want to be in trouble."
"The girl said in August of 2021, her mother told her that her younger brother died in her arms, and that John Miles and a cousin buried the brother in a park," the post said.
The girl says that Miles later went back to the park, dug the body up, and brought it back to the house in order to burn it in a barrel and discard the ashes in the drain.
Police say that Camille Lewis was taken into custody last week and admitted to abusing the children and causing the scars that were all over her daughter's body. Lewis also claimed that her son ran away two years ago and has not been seen since, police said.
CLICK HERE TO GET THE FOX NEWS APP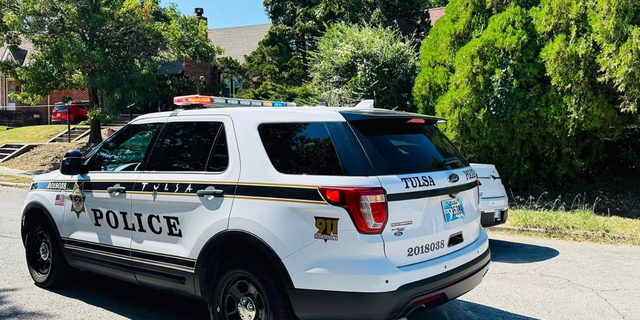 John Miles was also taken into custody last week and both have been charged with child abuse by injury and child neglect with a bond currently set at $600,000.
"Detectives are actively investigating this case, and at this time this is considered to be a homicide investigation," Tulsa police said. "The remains of the brother have not been found. Charges could be amended depending on the outcome of the investigation."