Multiple New York City Police officers were stabbed by a suspect wielding a machete just blocks away from the New Year's Eve celebrations in Times Square.
The incident occurred around 10 p.m. at West 52nd Street and 8th Avenue on Saturday, a source from the New York Fire Department confirmed to FOX News.
At least two officers were stabbed in the incident, including a rookie cop on his first day on the job.
The rookie officer, who graduated Friday, was struck in the head but is expected to recover, according to statements during a NYPD Press Conference early Sunday morning. Another officer was also hit by the weapon but was not seriously injured. Both officers were taken to the hospital for treatment.
BLOODY NEW YORK CITY NEW YEAR'S EVE 'GANG RELATED' STABBING IN TIMES SQUARE SENDS MAN TO HOSPITAL
The suspect was identified as 19-year-old Trevor Bickford of Maine, according to the New York Post. He was shot in the shoulder by police after the stabbings and was transported to the hospital.
Police said at a news conference that the suspect approached the officers unprovoked. The incident remains under investigation, with the assistance of federal law enforcement.
"I want to be clear that the FBI, through the Joint Terrorism Task Force, is working very closely with [NYPD] to determine the nature of this attack," the FBI's Michael Driscoll said at the news conference. "And we will run every lead to ground. I also want to be very clear, as you've heard said tonight previously, this is very much an ongoing investigation so our ability to talk about specifics is limited."
NEW YORK CITY ALLEGED SUBWAY SHOOTER TO PLEAD GUILTY TO SHOOTING 10 PEOPLE IN APRIL: PROSECUTORS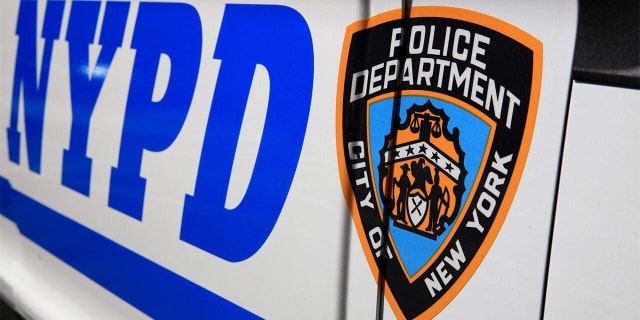 CLICK HERE TO GET THE FOX NEWS APP
Another officer was hit by a police car while attempting to move the barricades to allow responding officers access to the suspect.
"The three officers were attacked today, they were doing their jobs," mayor Eric Adams said at the news conference. "The jobs that members of the New York City Police Department and other first responders in law enforcement officers do every day."
"And as we do a preliminary review of the body cam video, we see how well these officers executed the plan that was put in place by the New York City Police Department in ensuring we protect those who came here to bring in a new year," he continued.
All three officers are in stable condition, Adams said. He also emphasized that there is no longer an active threat.