Memphis Grizzlies forward Dillon Brooks was ejected in Game 3 against the Los Angeles Lakers, but he should be available for Game 4.
The NBA won't suspend Brooks after his below-the-belt blow to Lakers superstar LeBron James, which was deemed a Flagrant 2 foul on Saturday night, ESPN reported.
The Flagrant 2 designation on the foul after referees reviewed the video sent Brooks immediately to the locker room. He was just 3-of-13 from the field for seven points in 19 minutes in a game where the Grizzlies truly struggled to score early, leading to the Lakers taking the lead and never relinquishing it.
CLICK HERE FOR MORE SPORTS COVERAGE ON FOXNEWS.COM
The Lakers took Game 3, 111-101, after taking a commanding 35-9 lead after the first quarter horn sounded. The Grizzlies were extremely frustrated that nothing could fall for them, while the Lakers enjoyed a very productive start on the night.
Ja Morant made things interesting for the Grizzlies, as he dropped 45 points with 13 assists and nine rebounds to get his team back in it. But the Lakers ultimately held them off to take the lead in the series.
GRIZZLIES' DILLON BROOKS EJECTED AFTER LOW BLOW ON LEBRON JAMES
Brooks has been a polarizing player in the NBA this season, especially when it comes to his comments on and off the court. Prior to this series, he said he didn't mind having to face James and the Lakers, which NBA fans took as him believing it would be an easy matchup.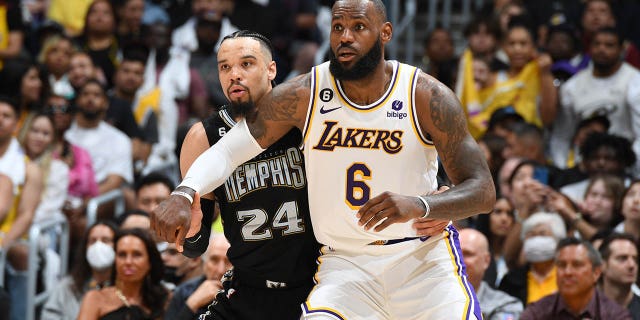 Brooks has also been tasked with covering James during the regular season, and now in the postseason, which is why the technical foul came.
LAKERS TAKE 2-1 SERIES LEAD OVER GRIZZLIES THANKS TO BIG NIGHT FROM ANTHONY DAVIS
He actually led the NBA in technicals this season. He was suspended one game after receiving his 18th of the season on March 21.
Brooks' ejection also comes after Golden State Warriors star Draymond Green stomped on Sacramento Kings big man Domantas Sabonis, which led to a Game 3 suspension in that series.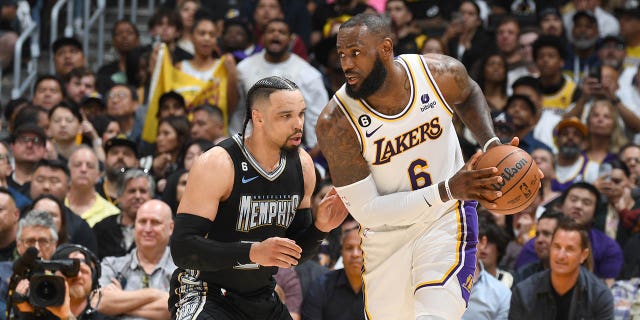 CLICK HERE TO GET THE FOX NEWS APP
The Grizzlies and Lakers resume their series with Game 4 on Monday at 10 p.m. ET.