NBC News received some mockery online after it called out Republican presidential candidate Ron DeSantis for hypocrisy over Hunter Biden, President Joe Biden's 53-year-old son.
"I think the kids are out of bounds. I didn't think that was an appropriate thing to do," DeSantis said in an interview on Fox News, responding to a viral incident during Wednesday night's Republican presidential debate when rival Vivek Ramaswamy mentioned former South Carolina Governor Nikki Haley's daughter during an exchange about the use of TikTok by America's youth.
"I keep the kids out of it for sure," DeSantis added.
DESANTIS CAMPAIGN SLAMS NEWSOM'S 'BLUEPRINT FOR FAILURE,' EXPLAINS WHY THEIR DEBATE WILL BE 'BIGGEST ONE YET'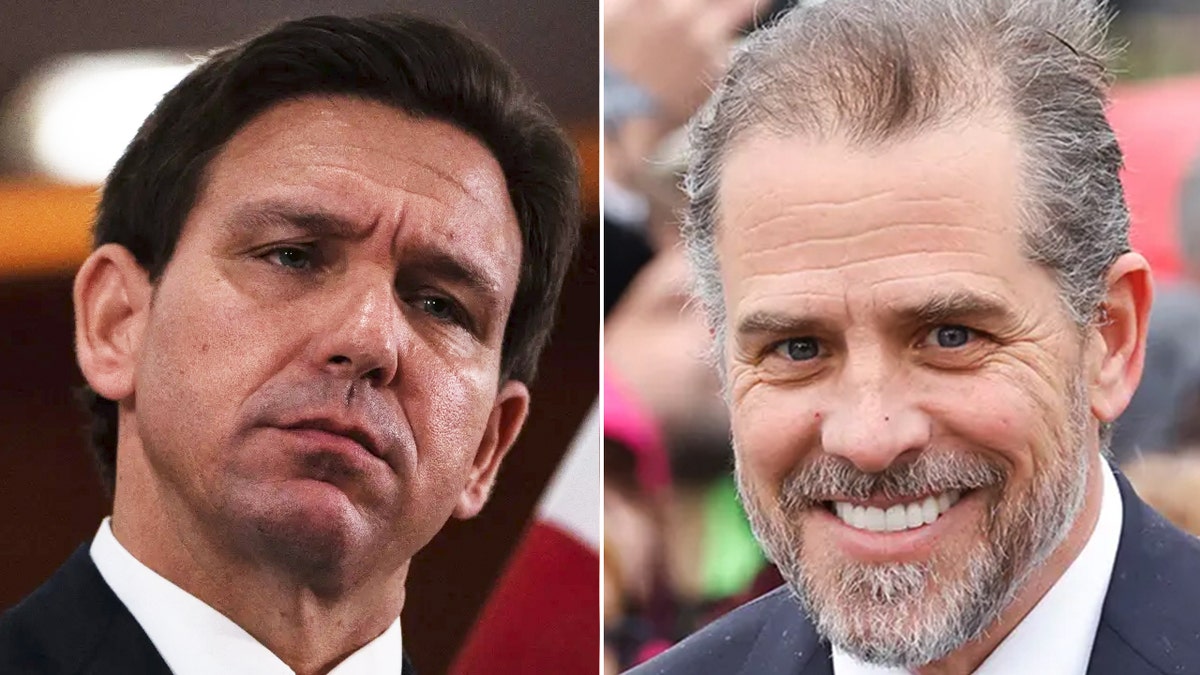 Haley called Ramaswamy "scum" for bringing up her daughter. "She made fun of me for actually joining TikTok while her own daughter was actually using the app for a long time," Ramaswamy said. "So you might want to take care of your family first before preaching to anyone else."
NBC News added to the controversy in an article headlined, "Ron DeSantis says it's 'out of bounds' to attack candidates' kids — except for Hunter Biden," giving different examples of DeSantis mentioning Hunter Biden, President Joe Biden's son.
"But out on the campaign trail, the governor does not shy from making a punchline out of Hunter Biden, 53, joking about his history of addiction and embarrassing details of his personal life that have surfaced publicly," according to NBC News.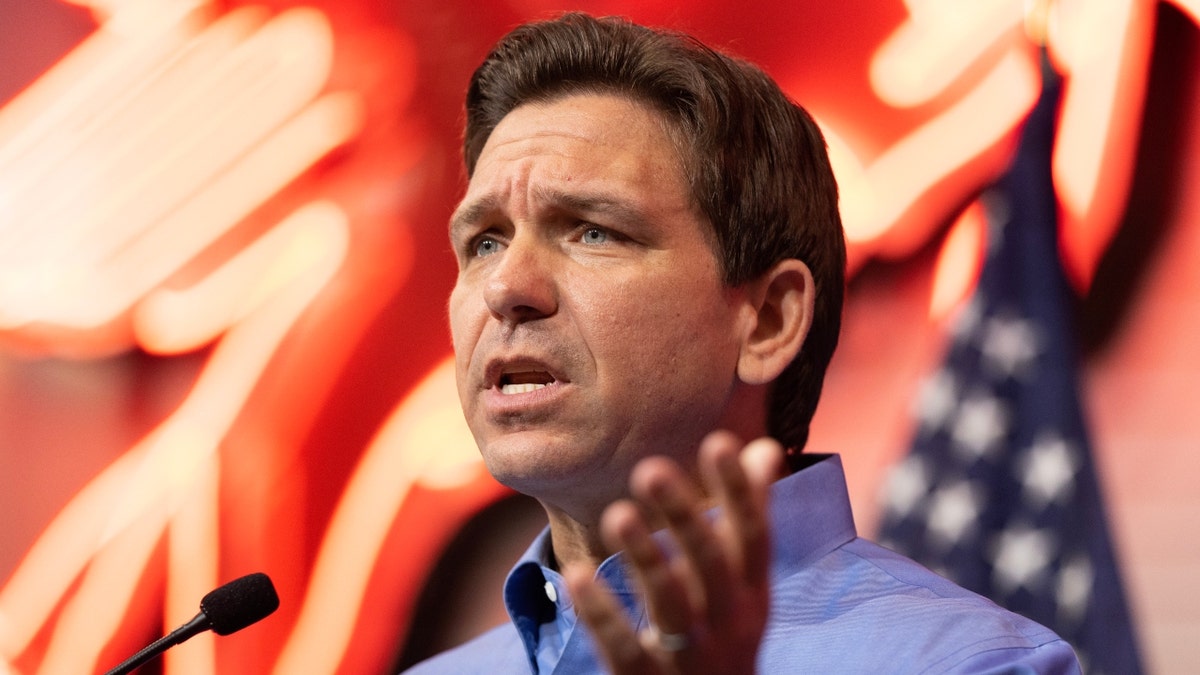 The comparison received some mockery online from political figures and commentators.
"Great to see you guys admit that Hunter Biden is a man child," DeSantis press secretary Jeremy Redfern wrote.
"You do know he's literally older than Ron DeSantis… Right?" conservative commentator Lydia Leitermann wrote of Hunter Biden.
"Hunter isn't a child," show host Abby Libby wrote. "I hope this helps."
NBC NEWS ATTEMPTS TO FACT-CHECK DESANTIS FOR SAYING HE FLEW HOME 700 PEOPLE FROM ISRAEL: 'HALF-TRUE'
Hunter Biden recently attempted to defend himself amid the intense public scrutiny he has received. The Biden son wrote in an op-ed for USA Today that his addiction has become a tool of "political weaponization."
"My struggles and my mistakes have been fodder for a vile and sustained disinformation campaign against him, and an all-out annihilation of my reputation through high-pitched but fruitless congressional investigations and, more recently, criminal charges for possessing an unloaded gun for 11 days five years ago – charges that appear to be the first-ever of their kind brought in the history of Delaware," he wrote.
NBC News claimed in its article that "many Republican swipes against Hunter Biden are based on unproven theories and occasionally veer into personal attacks."
DeSantis did not respond to a request for comment from Fox News Digital.
CLICK HERE TO GET THE FOX NEWS APP
Fox News' Hanna Panreck contributed to this report.
For more Culture, Media, Education, Opinion, and channel coverage, visit foxnews.com/media.