A library security guard in New Orleans was arrested on Saturday after allegedly shooting a man several times outside the building.
FOX 8 in New Orleans reported that 23-year-old Kia Simmons was booked into the Orleans Justice Center Jail on Sunday morning and charged with attempted second-degree murder, illegal use of a weapon, simple battery and two counts of simple criminal damage to property.
The booking came nearly nine hours after the shooting took place on Loyola Avenue, in broad daylight.
Police said Simmons was attempting to get a 26-year-old man to leave the library, but he refused.
NEW ORLEANS MAYOR FACES RENEWED CRITICISM DESPITE SURVIVING RECALL ATTEMPT
The two then got into a fight with the victim throwing a rock at the suspect.
Simmons then pulled out her weapon and fired several shots, striking the victim seven times, according to police.
NEW ORLEANS DA CALLS FOR NATIONAL RESPONSE TO VIOLENCE CRUSHING US CITIES: 'THIS IS A TRIAGE MOMENT'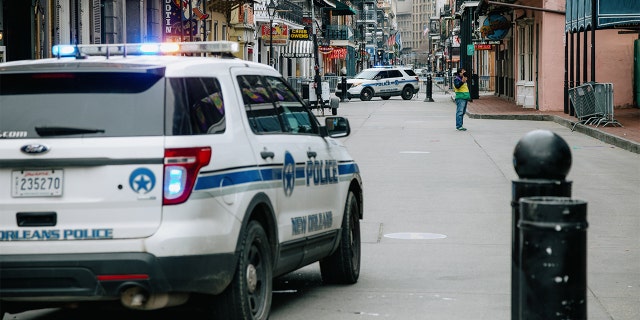 The victim, who police have not identified, was transported to an area hospital where he was listed in critical condition.
CLICK HERE TO GET THE FOX NEWS APP
Simons was seen by an Orleans Parish Magistrate Commissioner on Sunday afternoon, who set her bond at $282,500, FOX 8 reported.
The New Orleans Police Department did not immediately respond to requests from Fox News Digital seeking additional information about the case.