Air purifiers reportedly sold out at some New York stores Wednesday, as teachers in New York City were told to stay home Thursday as students observed an obscure holiday.
New York City Mayor Eric Adams said that city public schools were already going to be closed Thursday and will remain closed as a hazardous air quality advisory remains in effect.
"Mask up — especially our older New Yorkers and young children, and anyone with breathing or heart issues. Limit your outdoor activities to the absolute necessities," Adams tweeted.
"Tomorrow is Anniversary Day / Chancellor's Day for school-based staff development, and it is a regularly scheduled non-attendance for students. Given the air-quality conditions expected, tomorrow will be a remote-work day for staff," New York City Public Schools tweeted. All outdoor after-school activities had been canceled Wednesday and kids stayed inside for lunch.
US NATIONAL WEATHER SERVICE WARNS SMOKY HAZE LIKELY TO PERSIST FOR DAYS ACROSS THE US, CANADA
City officials said anyone who must be outdoors should wear high quality masks like an N95, a KN 95 or a CF 94.
The New York State Department of Environmental Conservation (DEC) issued a health advisory that is in effect until 11:59 p.m. Thursday.
The pollutant of concern is "fine particulate matter," which consists of tiny solid particles or liquid droplets in the air that are 2.5 microns or smaller in diameter, according to the DEC.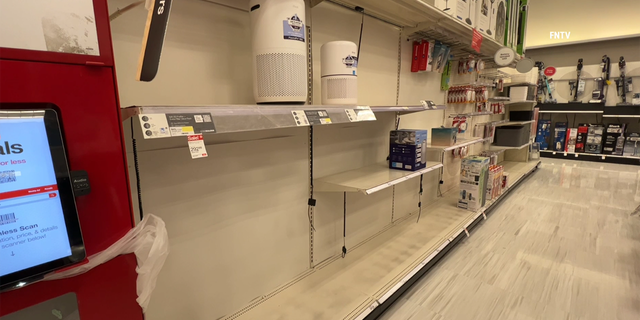 "PM 2.5 can be made of many different types of particles and often come from processes that involve combustion (e.g. vehicle exhaust, power plants, and fires) and from chemical reactions in the atmosphere," the DEC advisory says. "Exposure can cause short-term health effects such as irritation to the eyes, nose, and throat, coughing, sneezing, runny nose, and shortness of breath. Exposure to elevated levels of fine particulate matter can also worsen medical conditions such as asthma and heart disease."
"People with heart or breathing problems, and children and the elderly may be particularly sensitive to PM 2.5," the advisory adds.
School districts in New Jersey and Long Island were either delaying openings, going remote or canceling classes and outdoor activities altogether Thursday depending on the jurisdiction.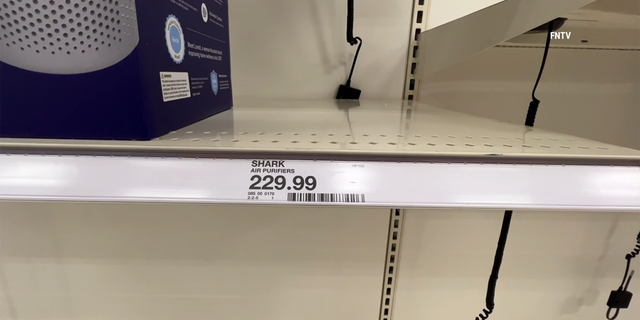 NYC MAYOR ADAMS, HEALTH COMMISSIONER WARN NEW YORKERS TO MASK UP AS AIR QUALITY DIPS TO WORST SINCE 1960S
In a note to members of the community, Long Beach Superintendent Jennifer Gallagher has described how "smoke permeated our buildings and students and staff started to report symptoms of" respiratory difficulties Wednesday, according to Newsday. At four elementary buildings and a middle school, "a number of students and staff felt ill," Gallagher wrote.
"Even at our high school, people started feeling the effects of the smoke," Gallagher added.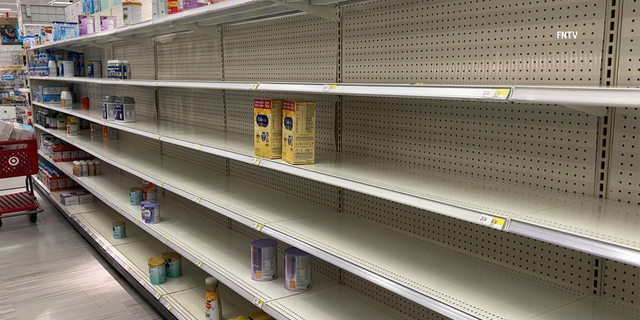 Meanwhile, the shelves where expensive air purifiers are normally stocked were emptied Wednesday at some New York area Target stores. Baby formula was also low if not out of stock.
Dr. Ashwin Vasan, commissioner of the New York City Department of Health and Mental Hygiene, said at a press conference Wednesday morning that so far, hospitals were not seeing an uptick in emergency room visits due to "compromise or complications from this air quality event," though he noted the situation was still evolving.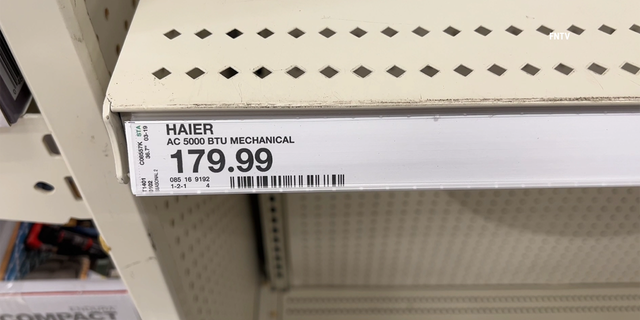 CLICK HERE TO GET THE FOX NEWS APP
The White House said President Biden spoke with Canadian Prime Minister Trudeau Wednesday, "to offer additional support to respond to the devastating and historic wildfires burning in Canada." Biden has directed his team to deploy all available federal firefighting assets "that can rapidly assist in suppressing fires impacting Canadian and American communities," the White House said.
"To date, the United States has deployed more than 600 U.S. firefighters and support personnel, and other firefighting assets to respond to the fires," the White House added. "The two leaders also discussed continued cooperation to prevent wildfires and address the health impacts that such fires have on our communities. They agreed to stay in close touch on emerging needs."