The NFL playoff picture was completely finalized following the Detroit Lions' victory over the Green Bay Packers on Sunday night.
The AFC playoff picture was set as the Kansas City Chiefs, Buffalo Bills and Cincinnati Bengals each won their games over the weekend and the Jacksonville Jaguars solidified their first division title since the 2017 season. The Chiefs clinched the No. 1 seed and home-field advantage throughout the playoffs.
CLICK HERE FOR MORE SPORTS COVERAGE ON FOXNEWS.COM
Here's how the rest of the playoff bracket played out.
2). Bills (13-3) vs. 7). Dolphins (9-8)
3). Bengals (12-4) vs. 6). Ravens (10-7)
4). Jaguars (9-8) vs. 5). Chargers (10-7)
The Los Angeles Chargers, Baltimore Ravens and Miami Dolphins are also breaking playoff droughts. The Chargers are back in the playoffs for the first time since the 2018 season. The Dolphins are in the postseason for the first time since the 2016 season. Baltimore missed the postseason last year.
On the NFC side, the Philadelphia Eagles wrapped up home-field advantage and a first-round bye in the playoffs with a win over the New York Giants. The San Francisco 49ers, Minnesota Vikings and Tampa Bay Buccaneers also won their respective division titles to get a home playoff game.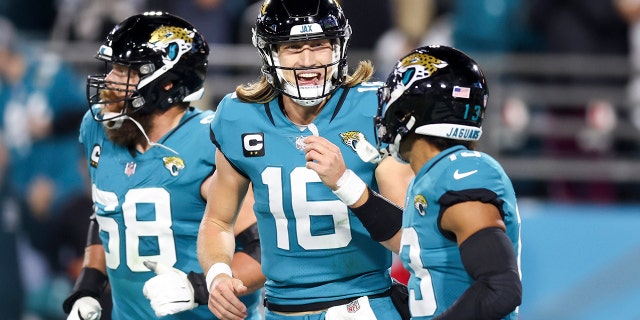 BENGALS' JOE MIXON ANSWERS EX-NFL STAR'S CALL FOR COIN-FLIP CELEBRATION, CHAD JOHNSON VOWS TO PAY FINE
Here's how the rest of the NFC side shook out.
2). 49ers (13-4) vs. 7). Seahawks (9-8)
3). Vikings (13-4) vs. 6). Giants (9-7-1)
4). Buccaneers (8-9) vs. 5). Cowboys (12-5)
The Giants, Seahawks and Vikings missed the playoffs last season. The 49ers are only a few seasons removed from a Super Bowl appearance and they got to the NFC Championship last season.
According to NFL Research, at least four teams every season since 1990 have qualified for the postseason after failing to make it the year before. At least two teams have won their division title the season after missing the playoffs 19 out of the last 20 years.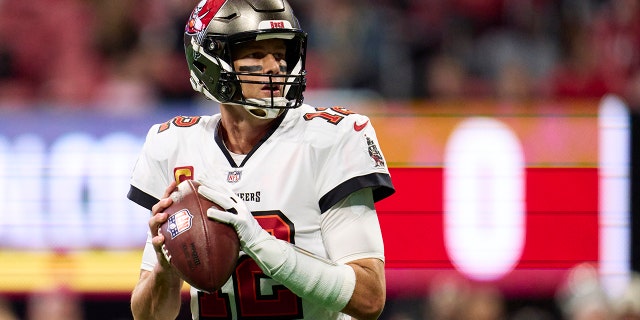 With the Bengals' win over the Ravens, the NFL missed a coin-flip scenario. But the league still faces the scenario of the AFC Championship being played at a neutral site. The league approved the resolution after the Bills and Bengals game was ruled a no–contest.
CLICK HERE TO GET THE FOX NEWS APP
The wild-card round begins Saturday at 4:30 p.m. ET.
Here's the schedule for the wild-card round.
Saturday, Jan. 14
4:30 pm ET: 49ers vs. Seahawks (FOX)
8:15 p.m. ET: Jaguars vs. Chargers (NBC)
Sunday, Jan. 15
1 pm: ET: Bills vs. Dolphins (CBS)
4:30 pm ET: Vikings vs. Giants (FOX)
8:15 pm ET: Bengals vs. Ravens (NBC)
Monday, Jan. 16
8:15 pm ET: Buccaneers vs. Cowboys (ESPN)