Nicaragua is using migration against the U.S. by chartering hundreds of flights to ferry migrants from Haiti and Cuba, an expert warns.
Nicaraguan President Daniel Ortega's government is uniquely positioned to assist migrants attempting to reach the U.S. from the Caribbean islands and elsewhere, as it does not require many travelers to have a visa. Ortega's government faces increasing sanctions from the U.S., and funneling migrants to the U.S.-Mexico border is one of the few ways it can retaliate.
"The Ortega government knows they have few important policy tools at hand to confront the United States … so they have armed migration as a way to attack," Manuel Orozco, director of the Migration, Remittances and Development Program at the Inter-American Dialogue, told The Associated Press. "This is definitely a concrete example of weaponizing migration as a foreign policy."
Flight data shows 268 charter flights from Haiti to Nicaragua and 172 flights from Cuba to Nicaragua since just August. The flights account for 31,000 Haitian migrants and 17,000 Cubans. In other words, Nicaragua contributed roughly 60% of the Haitian migrants U.S. authorities have encountered over the same period.
HAMAS ATTACKS REMINDER THAT SLEEPER CELLS ARE CROSSING SOUTHERN BORDER, EXPERT WARNS: 'THEY'RE ALREADY HERE'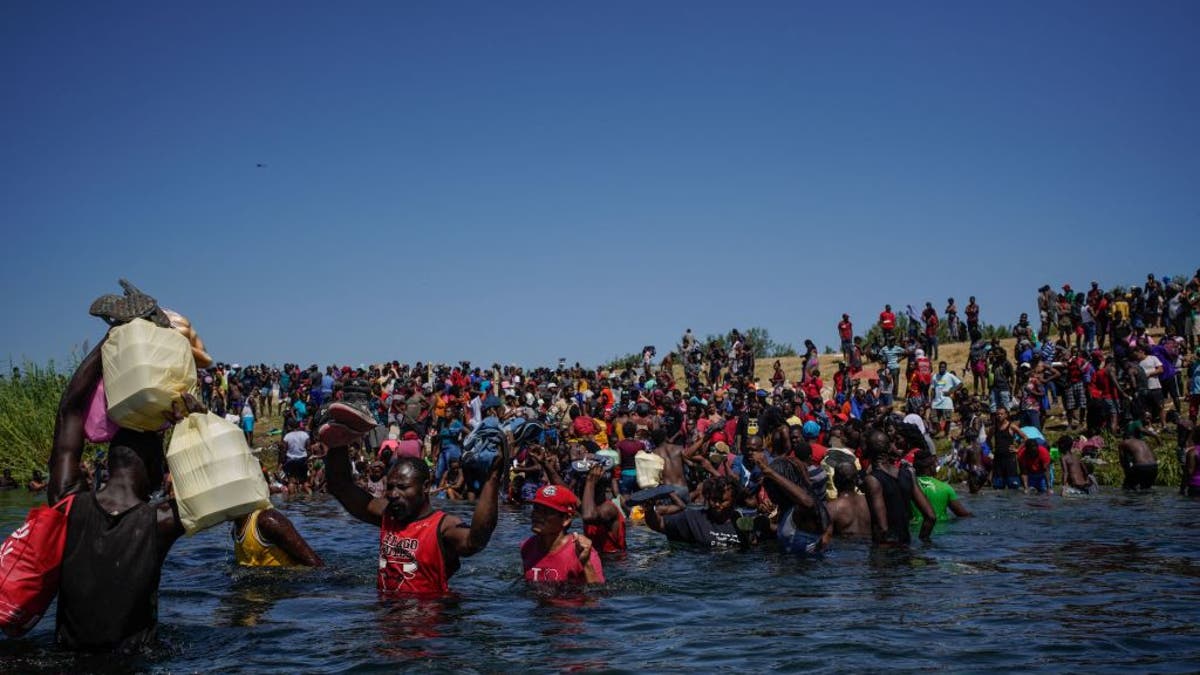 The charter flights are far from cheap for the migrants as well, with tickets ranging from $3,000 to $5,000 per seat.
HOMELAND GOP REPORT BLAMES MAYORKAS FOR 'DEVASTATING HUMAN COSTS' OF MIGRANT CRISIS
"Ortega is going to use this migration issue to say to the United States that we're the ones in control," Enrique Martínez, a spokesperson for the dissident group Platform for Democratic Unity, told the outlet. " And if they want to stop this, they're going to have to negotiate."