The New York City government held a press conference addressing the incident Wednesday at Cooper Union during which Jewish students were harassed by pro-Palestinian demonstrators.
The New York Police Department (NYPD) told the press Thursday there was "no direct threat" to the Jewish students during the ordeal at the university library and downplayed the severity of the disruption.
"There was no direct threat. There was no damage, and there was no danger to any students in that school," an NYPD official told the media.
NYC COLLEGE'S JEWISH STUDENTS SEEN LOCKED INSIDE LIBRARY AS ANTI-ISRAEL PROTEST MOVES THROUGH BUILDING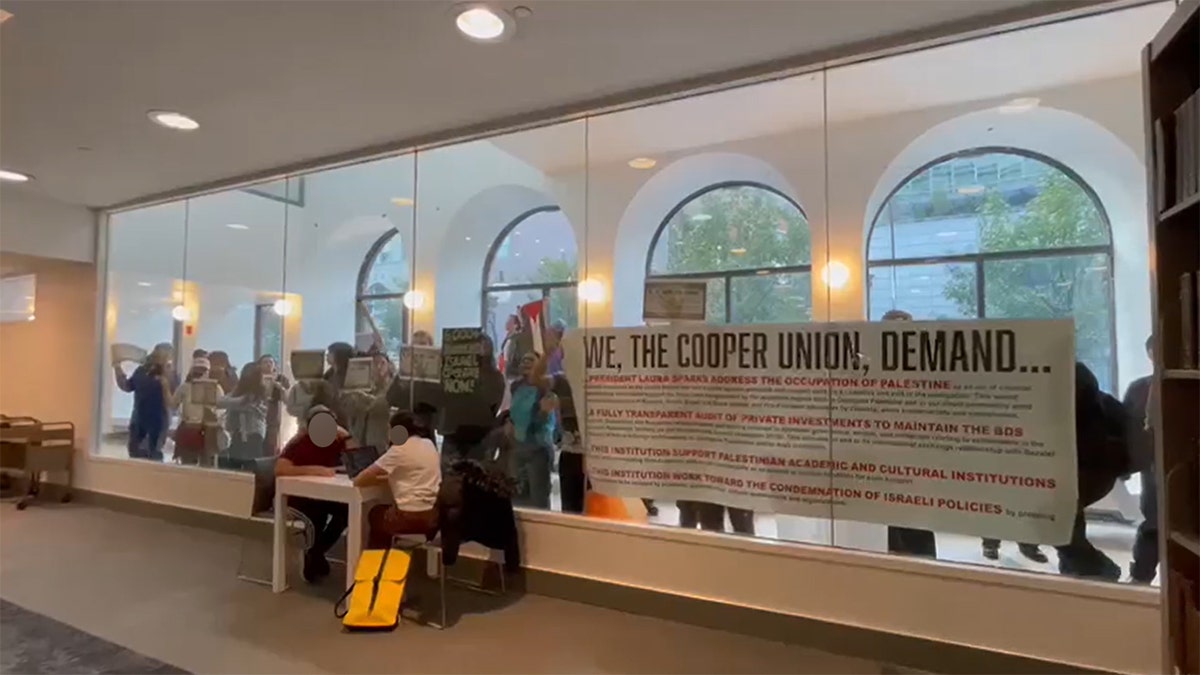 The protest, which started as a walkout of students at Cooper Plaza around 1 p.m., reportedly started as two counter-protesting groups supporting Palestinians and Israel.
About 20 of the pro-Palestinian demonstrators broke off from the original protest to march on the university president's office, skipping over the school's swipe-in security check, and chanted in the waiting area unimpeded by private security.
School officials allowed the anti-Israel protest to continue and wanted "to allow the students to keep talking," the NYPD official told the press Thursday.
JEWISH AMERICAN STUDENTS OUTRAGED BY RISING ANTISEMITISM IN US AMID HAMAS TERROR ATTACKS ON ISRAEL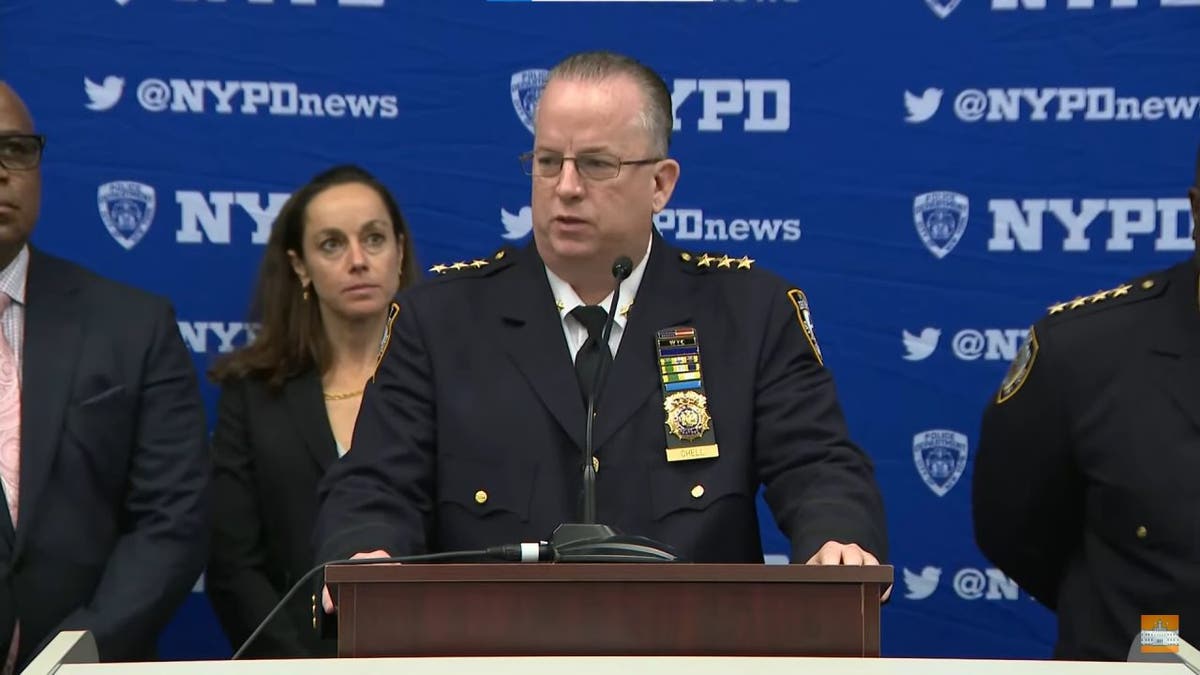 When the same 20 students came down the stairs of Cooper Union, a school official closed the doors to "let the protesters pass," the official said.
For approximately 10 minutes, the protesters "were banging on the doors of the library and banging on some transparent windows that you see in the library," he added.
"The students were not barricaded," the official said Thursday. "The doors are open but closed. A school administrator thought it was prudent to close the doors and place private security as the protesters were coming down the stairs."
CLICK HERE TO GET THE FOX NEWS APP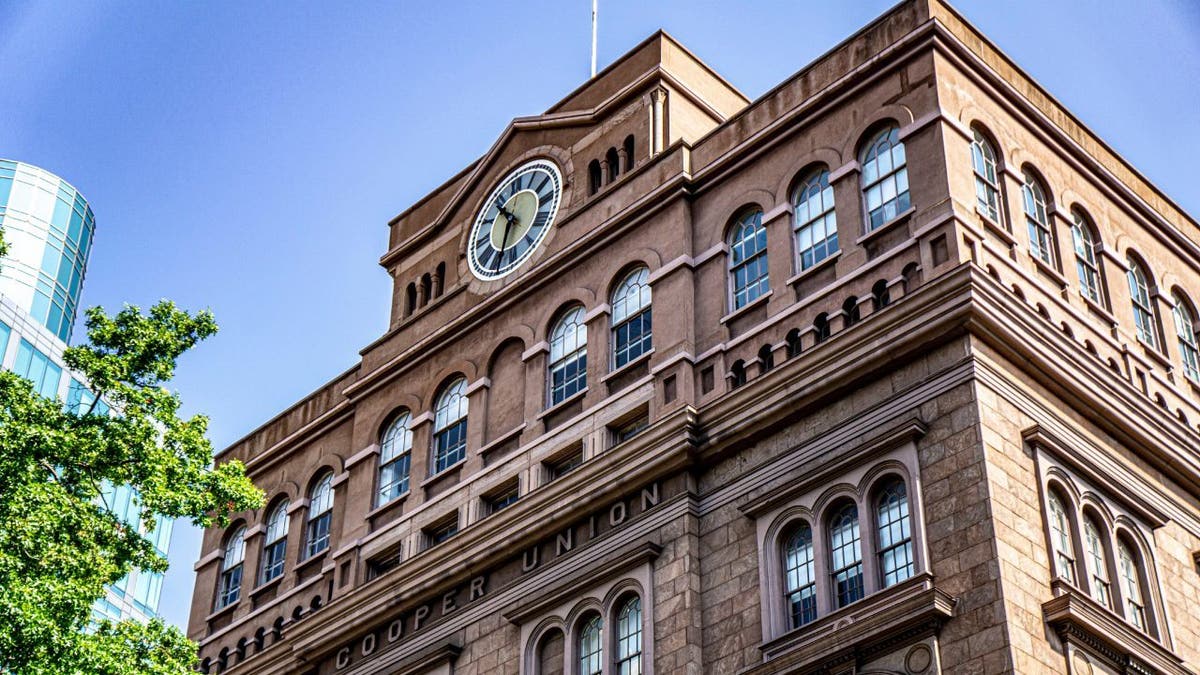 Public relations manager Ronn Torossian called the incident an "attack" on Thursday as he hosted a rally for the Jewish community in response to the controversy.
"Professors were among those who attacked the kids, basically for 40 minutes," Torossian told Fox News Digital. "Kids — Jewish kids — were held hostage in an American institution, and the NYPD did not protect them."
NYPD agreed to place uniformed police officers on the Cooper Union campus the day following the incident to maintain peace.