Samuel Haskell IV, 35, was taken into custody at a Topanga mall on suspicion of murder and was held on $2 million bail.
According to the press release, a man called police after he discovered the human remains while rummaging around a dumpster near an Encino strip mall at about 6 a.m. on Wednesday.
The investigation led officers to Haskell's home, which he shares his wife, Mei Li Haskell, 37, and his in-laws, 64-year-old Yanxiang Wang and 71-year-old Gaoshan Li, police said.
All three family members are currently missing, and police are searching for them.
Samuel and Mei Li Haskell have three children, who were located at school and are now in the care of other relatives.
Police said authorities are in the process of identifying the dead woman.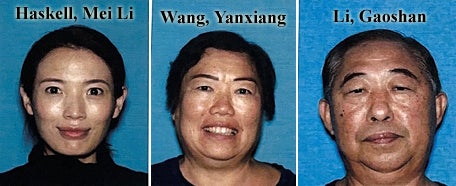 Detectives are also looking for two missing vehicles in connection with the case: a white Volkswagon Tiguan, license plate 9ANC890, and a white 2014 Nissan Pathfinder, license plate 7FRM190.
Los Angeles police did not immediately respond to HuffPost's request for an update in the case.
LAPD Detective Efren Gutierrez told ABC7 the remains of the unidentified woman were wrapped in a plastic bag outside the trash container. Investigators reviewed evidence, including surveillance footage, that led to Haskell's home in Tarzana. There, they allegedly discovered more evidence of a crime, including blood.
Police said that the night before the woman's remains were discovered, someone had reported seeing a body in a black bag near Haskell's home, but responding officers were not able to substantiate the report, according to ABC7.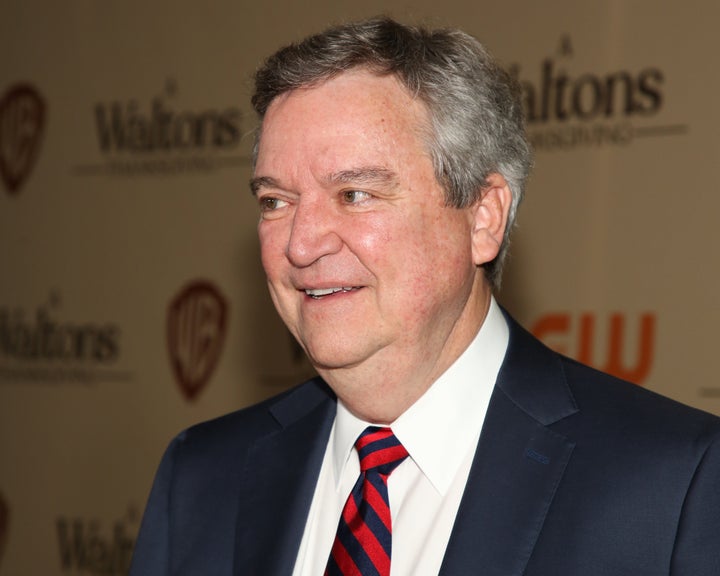 Magnolia Hill Productions did not immediately respond to HuffPost's request for comment.