Pro-Palestinian protesters were seen on the streets of New York City Thursday burning the Israeli flag and ripping down posters intended to help find those kidnapped by Hamas terrorists in Israel.
Pro-Israel protesters stood guard in front of the missing person signs Thursday evening outside the City University of New York chancellor's office as police tried to maintain peace between the two sides.
But pro-Palestinian protesters could be seen ripping up the missing person posters and repeatedly stomping on them.
One of the protesters proceeded light an Israeli flag on fire before an individual is seen picking the flag up off the ground and carrying it away, but not before being kicked while he was on the ground by someone with their face fully covered by a Keffiyeh.
COLUMBIA UNIVERSITY PRESIDENT PRAISES 'PERSISTENCE' OF STUDENTS ACCUSED OF ANTISEMITISM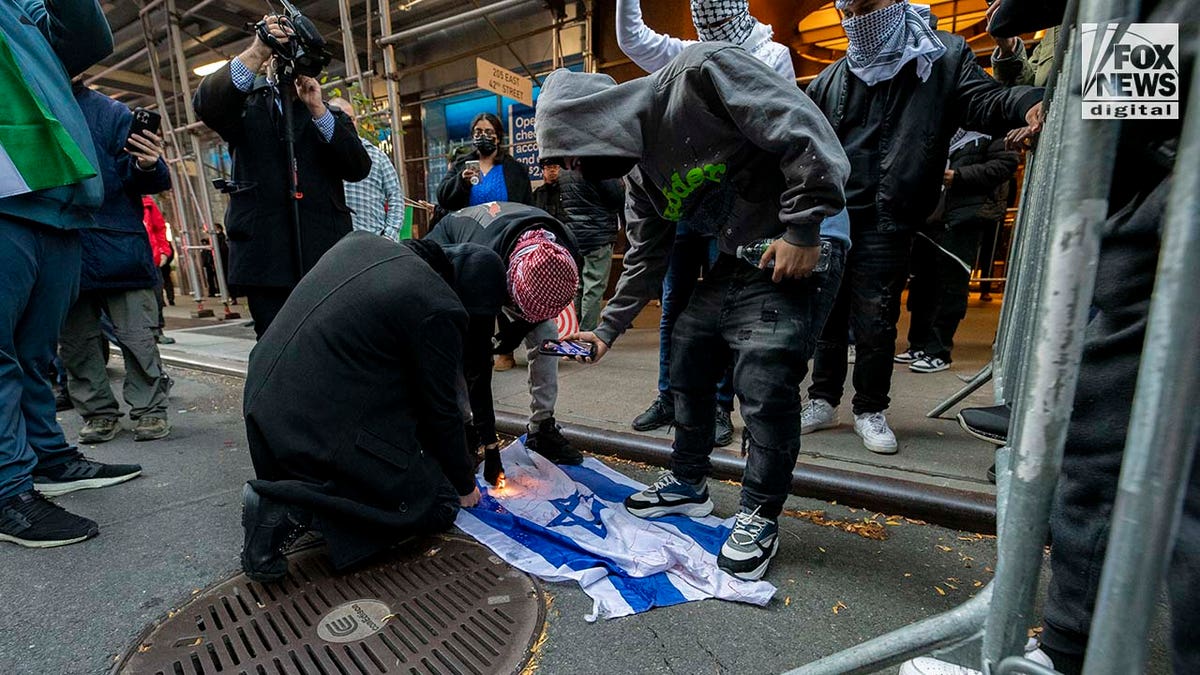 "Free free Palestine," the protesters were heard chanting.
"That's not freedom fighters," one of the pro-Israel protesters can be heard telling people at the gathering.
A pro-Palestinian protester shouted at one pro-Israel protesters, "Shame! Shame! You're a disgrace to your grandparents!"
PRO-PALESTINIAN PROTESTERS SCALE PART OF BROOKLYN BRIDGE, FORCE SHUTDOWN OF ICONIC NYC ARTERY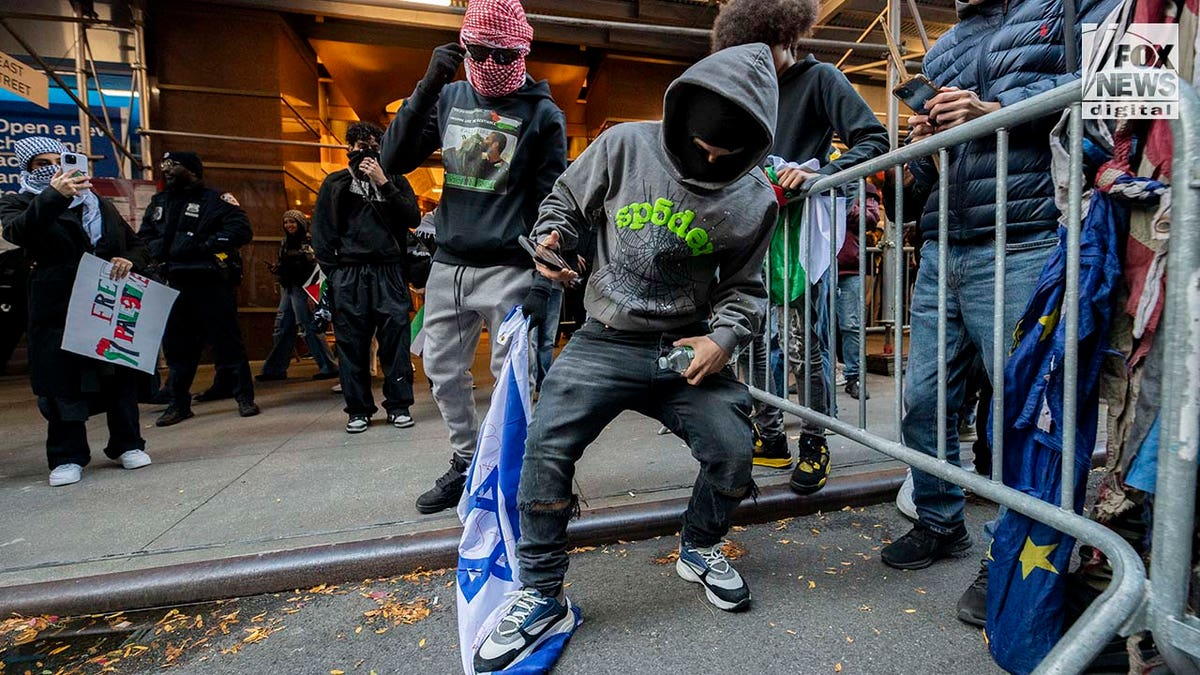 At one point, an individual carrying a Palestinian flag can be seen throwing one of the crumpled-up posters at another individual.
An NYPD spokesman confirmed to Fox News Digital that one person was arrested for disorderly conduct.
CLICK HERE TO GET THE FOX NEWS APP