Queen Camilla disregarded royal protocol in a rare display of public affection for her husband King Charles during their trip to Kenya.
The 76-year-old gave the 74-year-old monarch two quick pats on his behind as they visited the Sheldrick Wildlife Trust Elephant Orphanage in Nairobi National Park on Wednesday.
Camilla's love tap was captured in a video that was shared to a royals fan account on Instagram Saturday.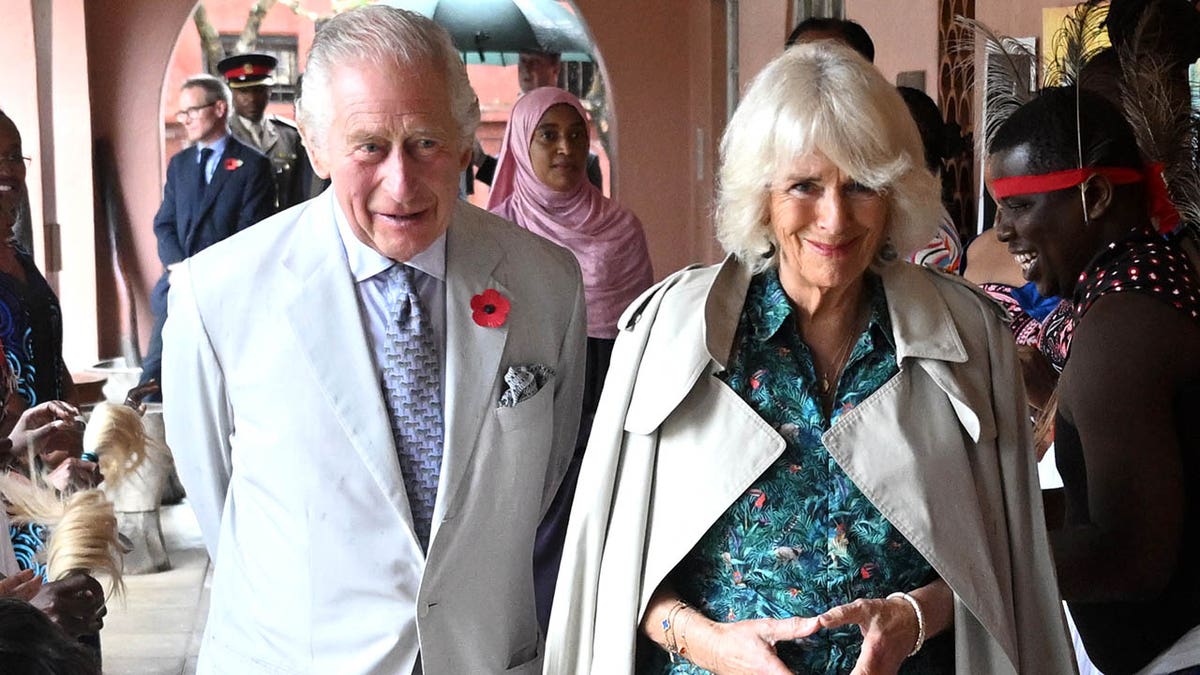 In the clip, Camilla and Charles were seen looking down at a baby rhinoceros on the second day of their four-day state visit to the African country.
Palace representatives did not immediately respond to Fox News Digital's request for comment.
KING CHARLES 'KNEW' QUEEN CAMILLA 'WAS GOING TO BE CROWNED ALONGSIDE HIM' EXPERT CLAIMS: 'THEY MEAN BUSINESS'
While rare, other royals have recently made gestures of affection to each other at public events including Kate Middleton, who briefly patted her husband Prince William on his behind as they walked the red carpet at the British Academy of Film and Television Arts awards in February.
Charles and Camilla's trip to Kenya marked the first state visit to a Commonwealth country for the king since he ascended to the throne in September 2022 following the death of his mother Queen Elizabeth.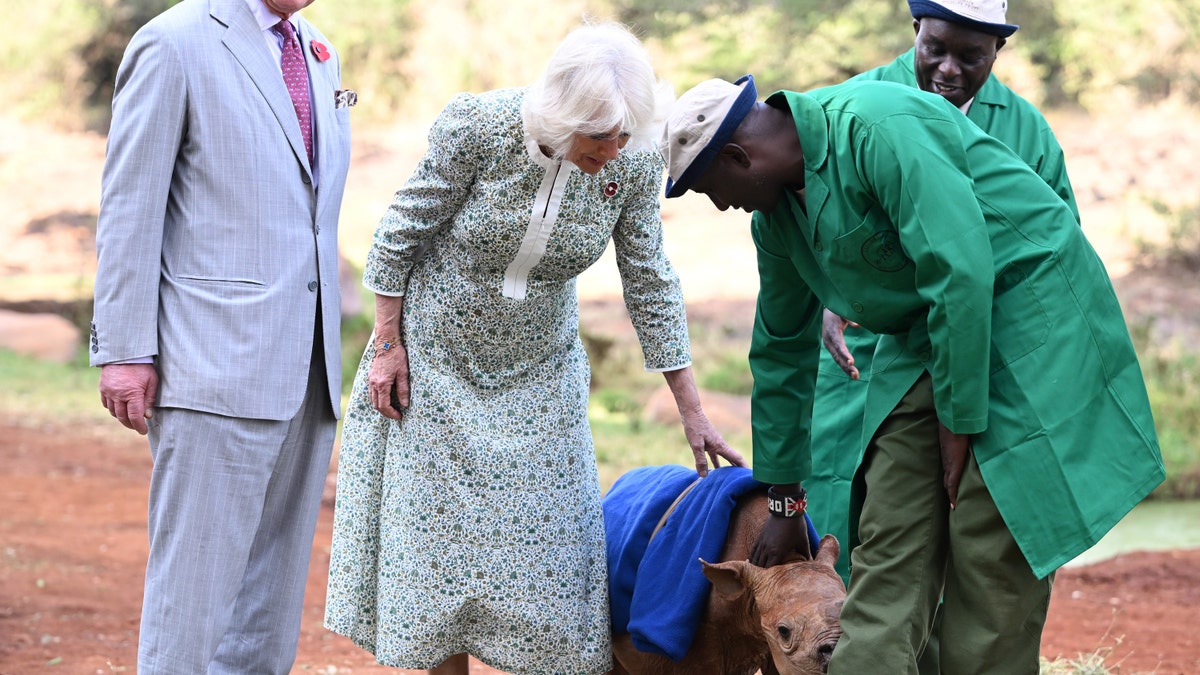 Per a blog post on the Sheldrick Wildlife Trust's website, Charles and Camilla visited the elephant orphanage to learn more about the organization's work in the conservation and preservation of Kenya's wildlife.
The royals were accompanied by Sheldrick Wildlife Trust CEO Angela Sheldrick, whose mother Dame Daphne Sheldrick founded the orphanage in 1977, and her husband Robert Carr-Hartley.
LIKE WHAT YOU'RE READING? CLICK HERE FOR MORE ENTERTAINMENT NEWS
Charles and Camilla also met with other members of the team including SWT Habitat Protection Officer James Mbuthia, SWT Operations Commander George Mwau Muthui as well as Head Keeper Edwin Lusichi and the nursery keepers.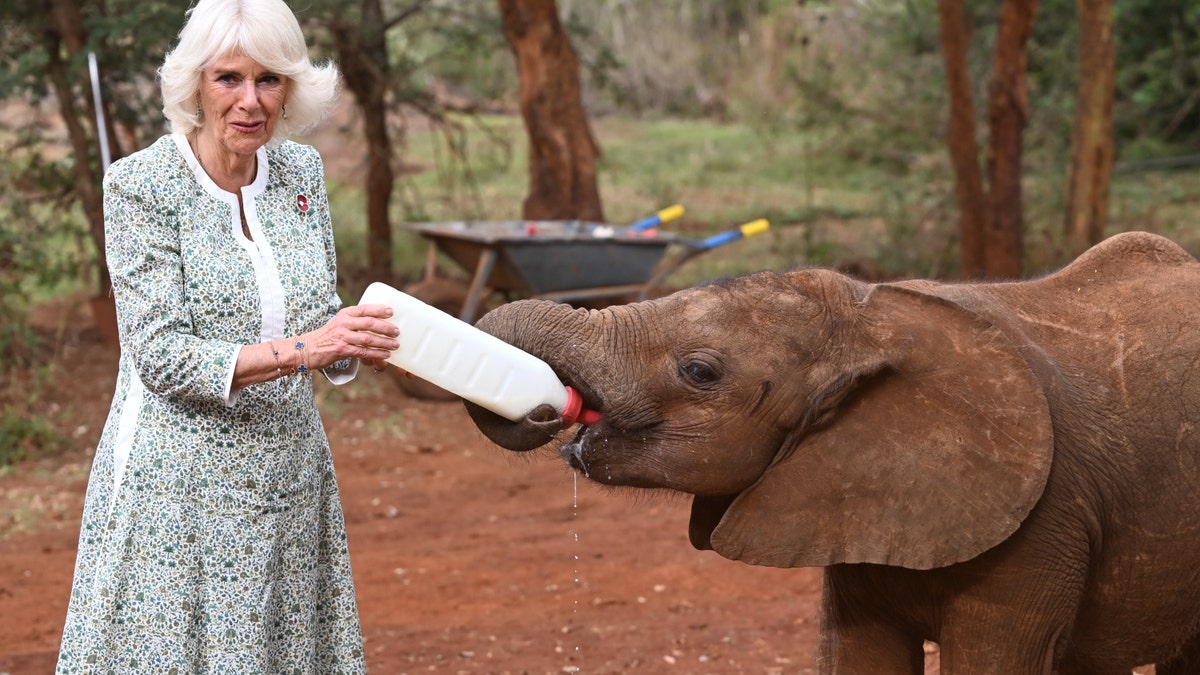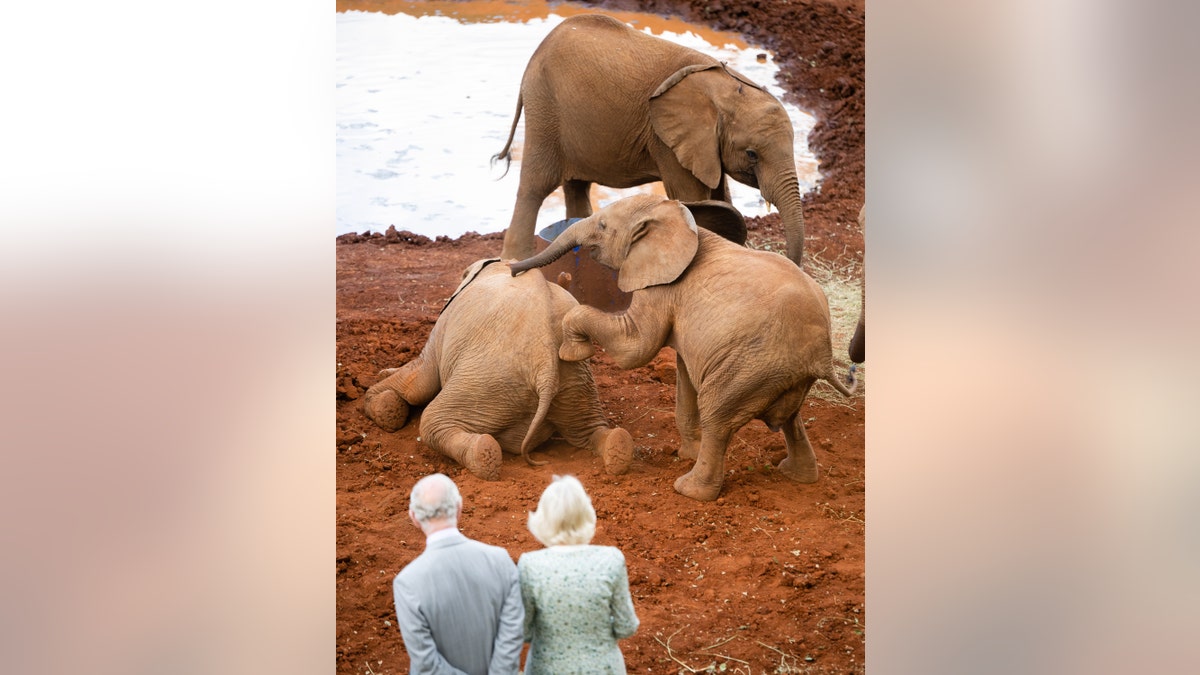 During their tour, the pair were pictured petting the baby rhino Raha and meeting orphaned elephants. Camilla was seen beaming as she fed a bottle of formula milk to the orphaned elephant calf Mzinga. The two also were photographed watching a herd of elephants taking mud baths.
According to SWT's website, the royals and the team discussed issues that impact both elephants and rhinos, "namely coexistence and the management of wild spaces."
CLICK HERE TO SIGN UP FOR OUR ENTERTAINMENT NEWSLETTER
The couple visited the center to express their commitment to championing environmental causes and wildlife preservation. Charles and Camilla are joint presidents of Elephant Family, a charitable organization that works to preserve Asia's wildlife. Elephant Family was co-founded by Camilla's late brother Mark Shand in 2002.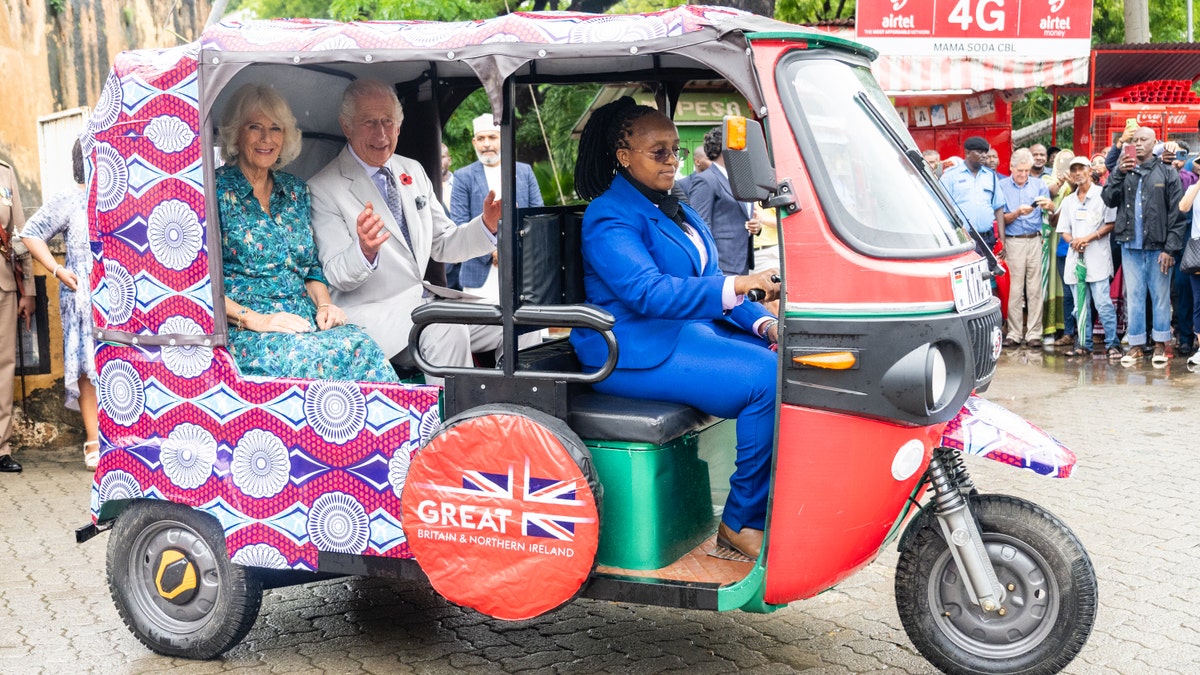 The royals concluded their visit to Kenya on Saturday. On their last day in the country, the pair visited the visiting Fort Jesus, the UNESCO World Heritage Site in Mombasa Kenya.
CLICK HERE TO GET THE FOX NEWS APP
Charles and Camilla were seen beaming as they rode a Tuk Tuk, an eco-friendly electric version of a cycled rickshaw.
The monarch's visit came at the invitation of Kenyan President William Ruto as the country commemorates its 60th year of independence.