Republican presidential candidate Vivek Ramaswamy has joined the effort to get Americans out of Israel as war rages in the region following Hamas' horrific attacks.
Appearing on "The Faulkner Focus," Ramaswamy revealed he had partnered with Rep. Cory Mills, R-Fla., to fly over 200 Americans from Tel Aviv to Cyprus on Monday.
"I believe in standing as an American for our fellow Americans to get them out of harm's way," Ramaswamy told FOX News' Harris Faulkner on Tuesday. "And we were proud in our version of having lived the American dream to do our part to help those fellow Americans."
ISRAEL PREPARES TO INVADE GAZA, PRESIDENT BIDEN EXPECTED TO VISIT THIS WEEK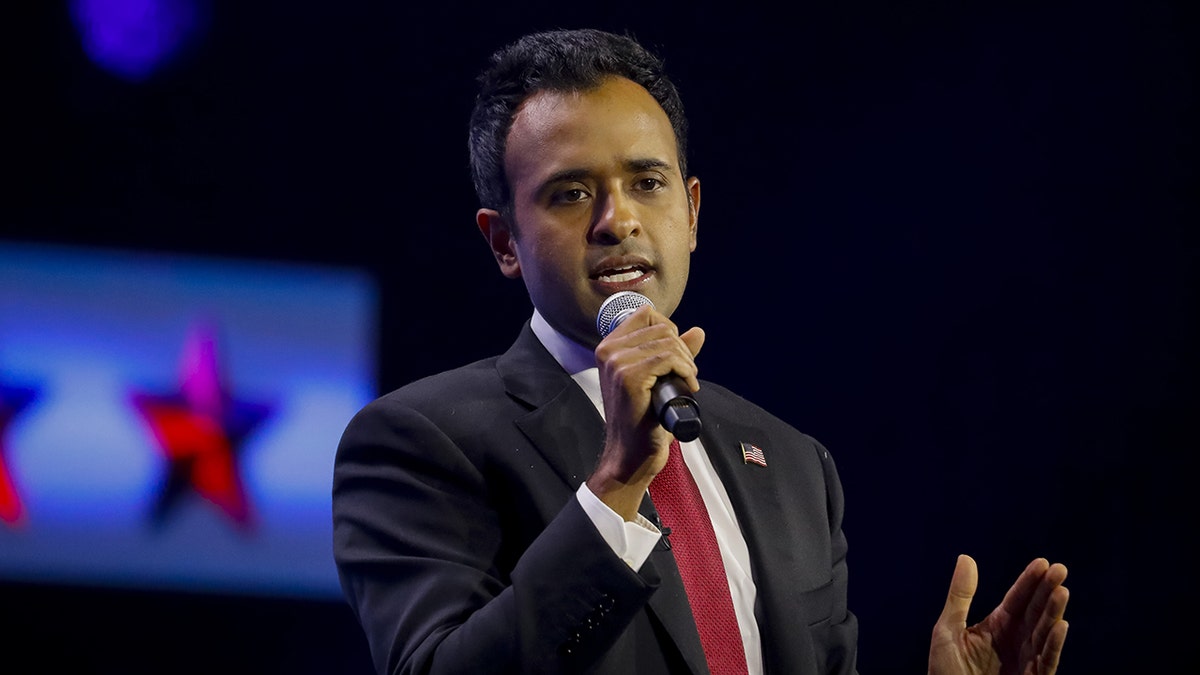 The GOP hopeful cited the "slowness of the Biden administration" as the motivation behind getting involved himself with funding from his family's foundation. His team is actively coordinating travel out of Cyprus so that each American makes their journey home, according to his spokeswoman.
"Just because you're not in political office doesn't mean you can't drive positive change," Ramaswamy said. "If you see the government falling short, for those of us who can do it philanthropically that have been blessed with the American dream in this country, it's our responsibility to do it. And others can use their voice or volunteer efforts to do it as well. So that's part of the example we wanted to set."
THE LEGACY MEDIA DECRIES 'BOTHSIDESISM' EXCEPT WHEN IT INVOLVES ISRAEL AND HAMAS
"For me, the America First agenda means no American left behind. That includes every American. And I do think that that's the top US responsibility here. I want the government to also have a clear plan of action for how we recover those American hostages in a way that does not escalate to a broader war in the Middle East. I believe that's achievable, Harris, I think the Biden administration needs to step up and have a clear plan of action to do it. And in the meantime, we're making our difference here privately," he continued.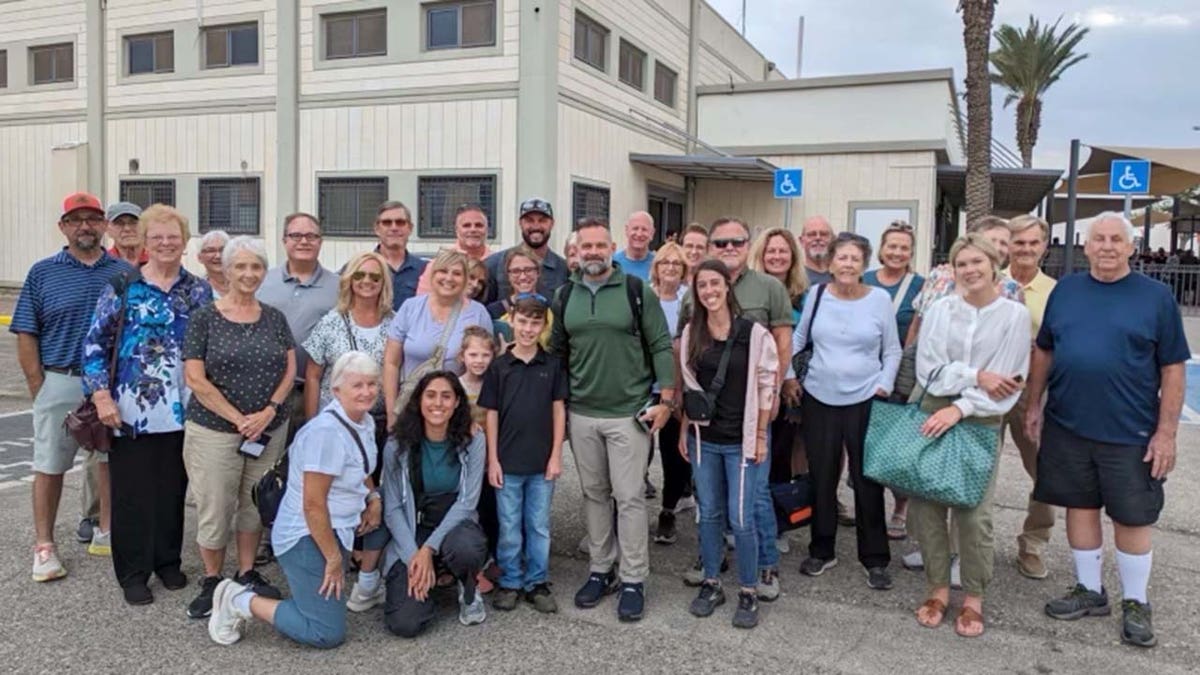 Florida Gov. Ron DeSantis has also chartered a flight of nearly 300 Americans out of Israel in recent days as evacuation efforts are underway.
Over 1,300 Israelis including at least 30 Americans were murdered in the Oct. 7 attacks. At least 200 people including Americans were taken hostage by Hamas. Israel is expected to launch a ground invasion of Gaza in the coming days.
President Biden is set to arrive in Israel on Wednesday in solidarity with the Jewish State, kicking off a multi-country trip in the Middle East.
IDF CONTRADICTS 'SQUAD' TWEETS ACCUSING ISRAELI MILITARY OF BOMBING A HOSPITAL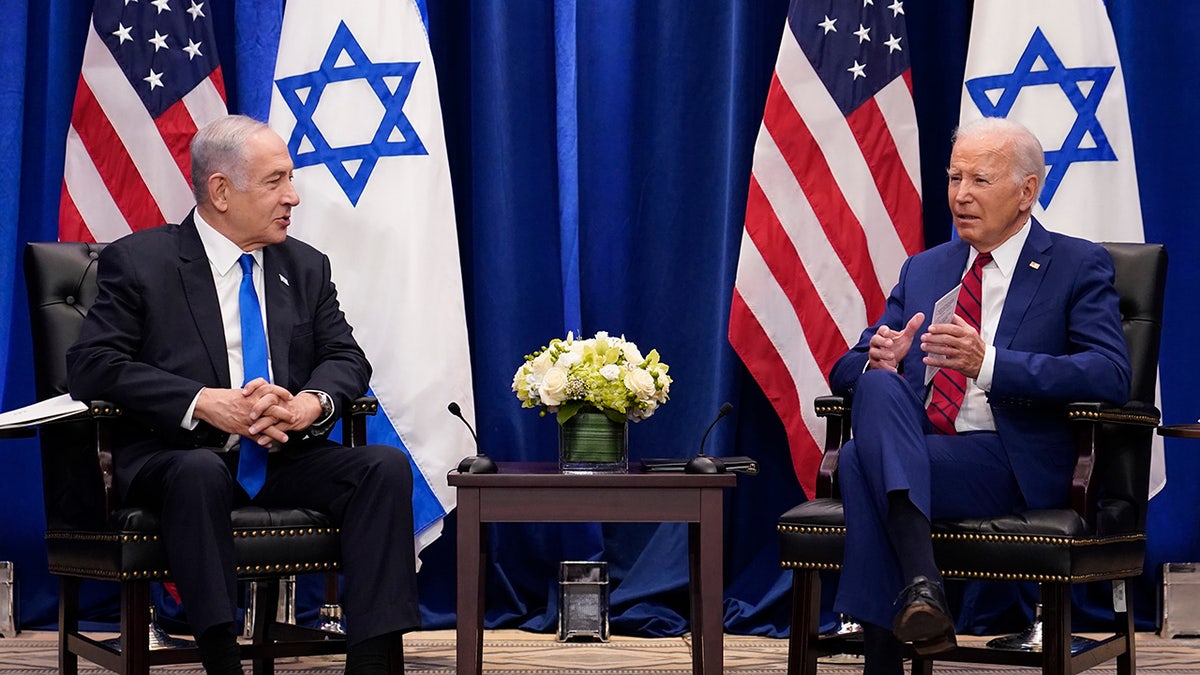 While Biden will meet with Israeli Prime Minister Benjamin Netanyahu, he was also set to meet with Palestinian Authority President Mahmoud Abbas, who canceled the meeting after a rocket hit a Gaza hospital reportedly killing hundreds.
Palestinians and allies in the region rushed to blame an Israeli airstrike for the carnage of civilians but the IDF is alleging a misfired rocket launched by Hamas was actually responsible.
CLICK HERE TO GET THE FOX NEWS APP
For more Culture, Media, Education, Opinion and channel coverage, visit foxnews.com/media