Baltimore Ravens running back J.K. Dobbins will miss the rest of the 2023 NFL season after tearing an Achilles, head coach John Harbaugh said after the Ravens' Week 1 win over the Houston Texans.
The Ravens did what they were expected to do against rookie quarterback C.J. Stround and Houston, but the win is bittersweet because Dobbins won't be on the field the rest of the way.
"That guy, a good brother of mine," Ravens linebacker Patrick Queen said after the game, per The Associated Press. "It hurts to see that type of stuff happen to somebody so good. Just a good person, good athlete, and obviously he got other stuff going on. It's just tough. I just ask everybody just pray for him."
CLICK HERE FOR MORE SPORTS COVERAGE ON FOXNEWS.COM
The veteran running back left the game in the third quarter after catching a pass from Ravens quarterback Lamar Jackson and landing at the 2-yard line. He needed help from two trainers walking off the field and immediately went to the locker room.
His backup, Justice Hill, capped the drive with a touchdown, giving Baltimore a 15-9 lead.
RAVENS DOMINATE TEXANS TO GET FIRST WIN OF SEASON AT HOME
Injuries have derailed Dobbins' career. The second-round pick in 2020 out of Ohio State missed the entire 2021 season with a knee injury and played only eight games last season.
Dobbins ran for 805 yards and nine touchdowns in 15 games his rookie season. When he returned last year, he had 520 yards with two rushing scores in his eight games.
Dobbins also missed a good chunk of the Ravens' training camp practices this preseason. He was on the physically unable to perform list. There were also rumors Dobbins was looking to rework his contract.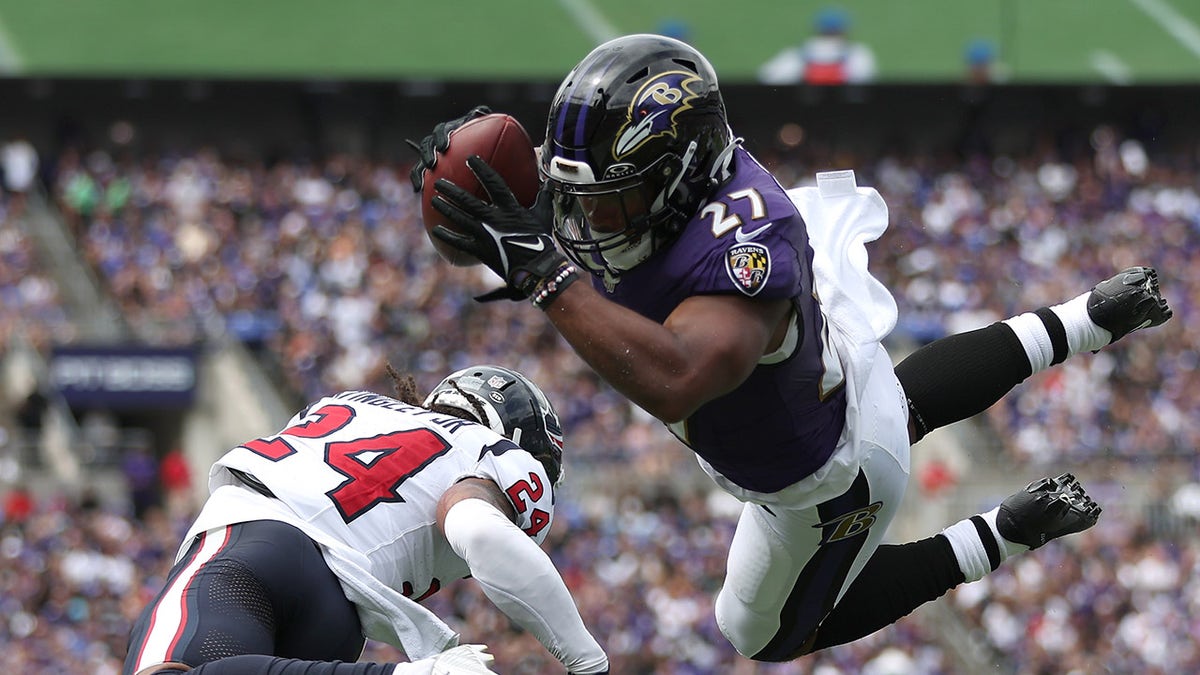 Dobbins said negotiations with general manager Eric DeCosta were ongoing, though that wasn't the reason he missed some training camp practices.
However, another season-ending injury will make that contract situation interesting. He's in the final year of his rookie deal.
"I feel like J.K.'s been busting his behind to get back on that field and just show the world what he's capable of and to help us out along the way," Ravens quarterback Lamar Jackson said, per AP.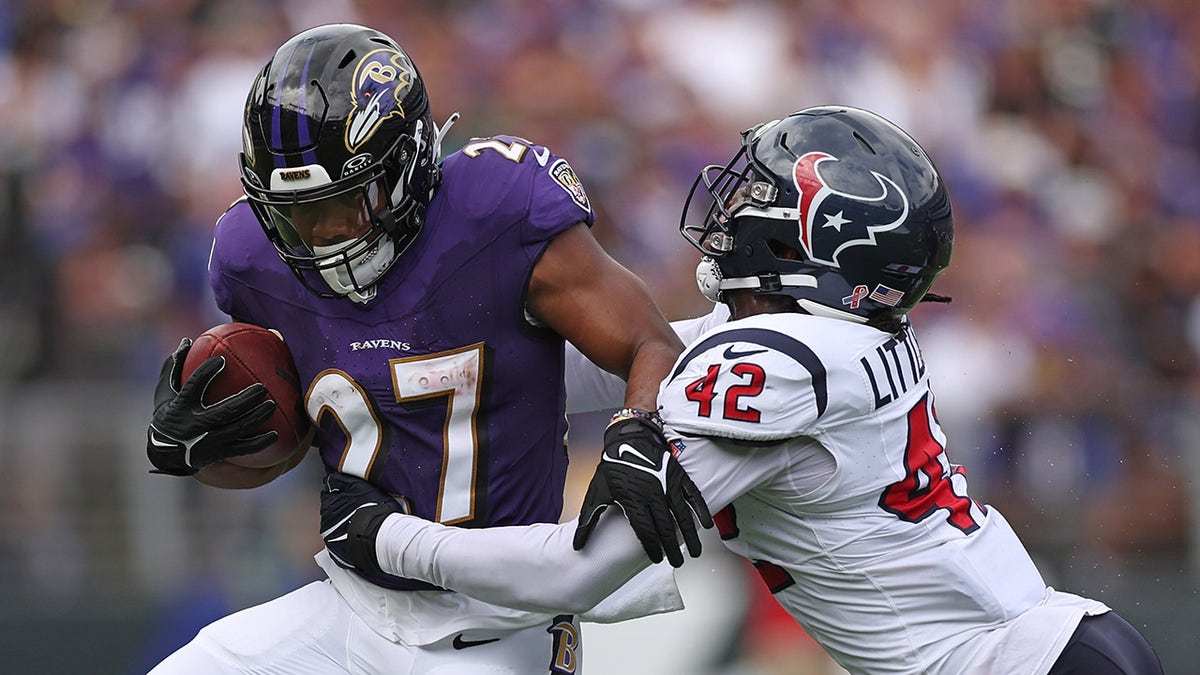 CLICK HERE TO GET THE FOX NEWS APP
"I spoke highly of him this offseason, just letting everybody know that we really need him. For him to go down with a season-ending injury, that's just very unfortunate for us."