Podcaster Joe Rogan spoke with Green Beret Tim Kennedy on Wednesday about how radicalization in American schools can lead to students sympathizing with terrorists in Gaza.
On October 7, Hamas launched a multi-pronged terror attack on Israeli army bases, civilian communities and a music festival that led to at least 1,400 deaths and 240 kidnappings in Israel. While many were initially horrified by the events, soon after, teachers and students in American schools started expressing support for Hamas and antagonizing Jewish students on campus.
Kennedy, a Master Sergeant with the US Army Green Berets and a Special Forces sniper with multiple combat deployments, spoke to Rogan about the conflict and the reaction to it from American citizens, mocking how some are referring to Hamas terrorists as "freedom fighters." He argued instead that they are "barbaric murderers and absolute terrorists" that want nothing aside from "genocide."
Kennedy noted he has started his own organizations to circumvent the "public school problem," because the current system has "indoctrinated this entire generation to hate America."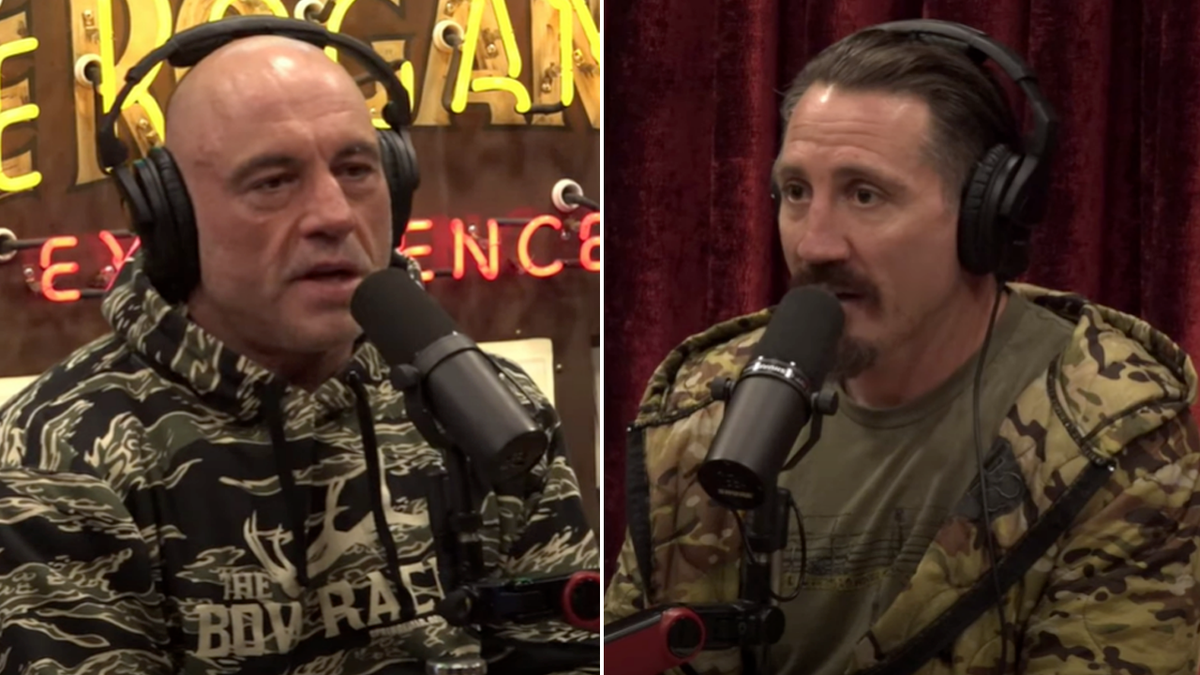 HARVARD STUDENT ORGANIZATIONS CLAIM ISRAEL 'ENTIRELY RESPONSIBLE' FOR GAZA ATTACKS
He added further, "When you look at the public school system and the Department of Education, it's just a broken system," and, while suggesting most teachers are good people, "they're in a system that is forcing them, or they're allowing to manipulate kids to radicalize them into really anti-American ideas."
"We're screwed," he argued, if this remains unchanged.
Kennedy noted that many of America's social problems among youth can be traced back to "the pandering that is happening in public schools for eight hours in a day. There's no way that you could come out of that process not being jacked up."
"Right," Rogan agreed. "Some of it's gonna leak into your brain no matter how much your parents talk to you or no matter how much you have your own ideas about life, there's a certain amount that people just absorb from their atmosphere and accept."
Kennedy offered an example of how teachers can control the very frame of how children learn about complicated political issues.
"It's so manipulative when a third grade teacher is assigning you a project of 'You are a Palestinian Freedom Fighter here in the United States, what are some ways that you can help the Palestinians in Gaza be free, that is your assignment give me five examples,'" he suggested.
Another scenario he gave was one where teachers offer extra credit for participating in protests.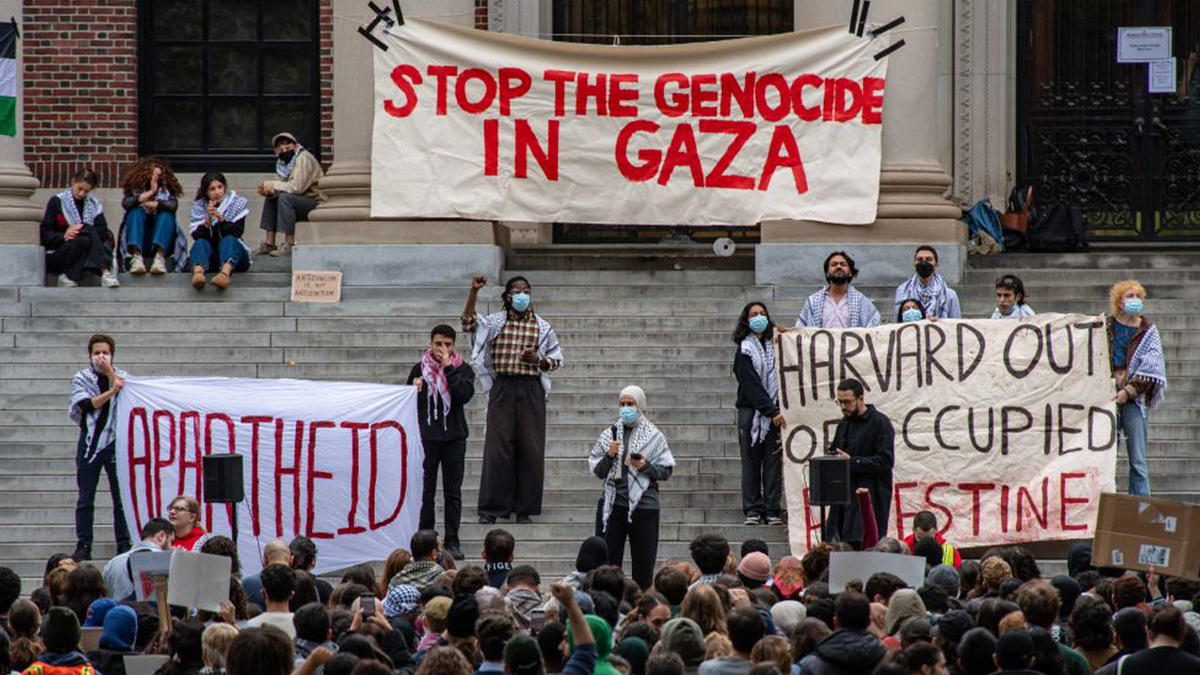 JEWISH COLLEGE STUDENTS SAY THEY'RE SCARED TO GO TO CLASS, BLAME UNIVERSITIES FOR SILENCE ON ANTISEMITISM
"You'll get five points for extracurricular activities where you went and did something to help at a Palestinian protest, and it's just like, you've effectively radicalized a kid into a 'freedom fighter' with one assignment," he said. "Like, they have no choice but to participate if they want to receive a good grade."
He then added, "That was on the news yesterday, that exact situation was happening, and it's detestable."
"It's so bizarre that people don't see where this goes, they don't see the end of it," Rogan replied. "It's not to say that the plight of the innocent Palestinians is not a f—— terrible situation to be in. If you're stuck in Gaza under the rule of Hamas, and then you have Israel just keeping everybody detained in this one area it's not good for them either."
CLICK HERE TO GET THE FOX NEWS APP
For more Culture, Media, Education, Opinion, and channel coverage, visit foxnews.com/media.