Russia foreign ministers traveled to North Korea this week to continue talks on how to boost their military ties. The trip comes just days after the United States accused the North of violating international embargos by providing Russia with fresh munitions to support its war efforts in Ukraine.
Russian Foreign Minister Sergey Lavrov flew to Pyongyang on Wednesday for a two-day trip and joined his North Korean counterparts to solidify their security cooperation. He also negotiated the timing for Russian President Vladimir Putin to make a promised trip to Pyongyang, reciprocating North Korean leader Kim Jong Un's visit to Russia last month.
"After the historic summit between President Putin and Chairman of State Affairs Kim Jong Un at the Vostochny Cosmodrome on September 13, we can confidently say that the relations have reached a qualitatively new strategic level," Lavrov said at the start of his meeting with North Korean Foreign Minister Choe Sun Hui on Thursday, according to Russia's state-run Interfax news agency.
The North Korean foreign minister said Pyongyang and Moscow were building an "unbreakable comradely relationship" under the "strategic" decisions and leadership of Kim and Putin, the North's official Korean Central News Agency said.
NORTH KOREA ADDS 'NUCLEAR FORCE-BUILDING' MISSION TO ITS CONSTITUTION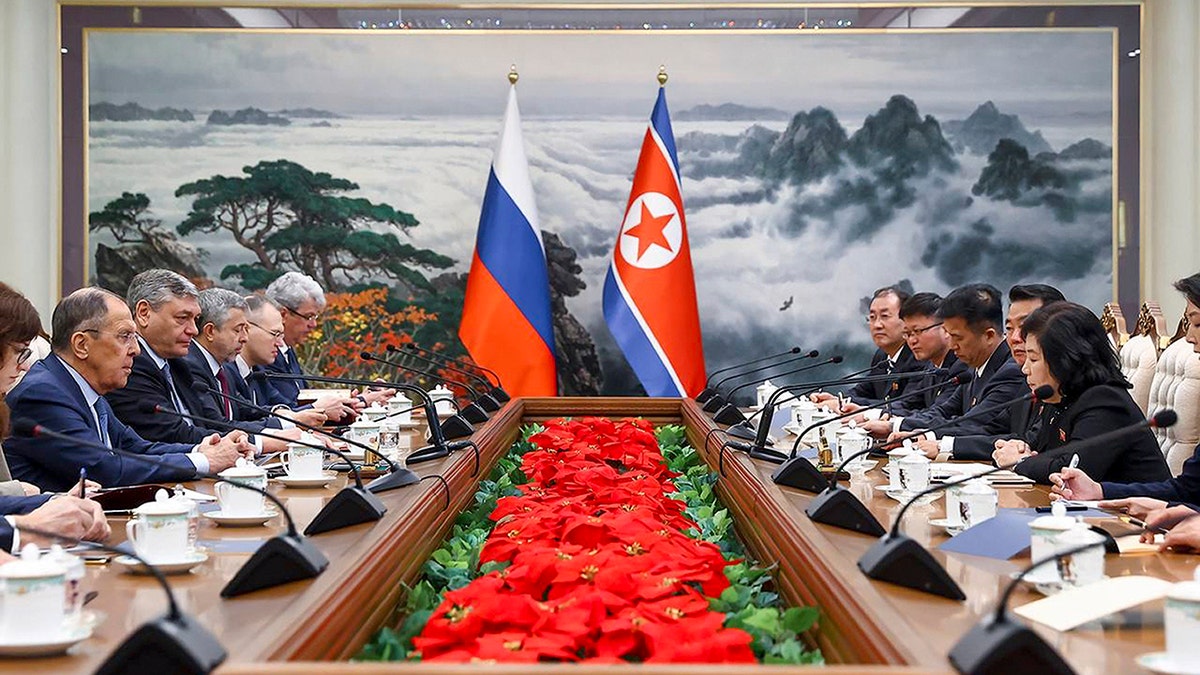 On the first day of the conference, Lavrov spoke at a dinner banquet, where he thanked North Korea for its strong support for Russia's war on Ukraine.
"We are fully aware that many countries worldwide share similar viewpoints and assessments, but only a select few, such as (North Korea), explicitly declare their solidarity with Russia and can express it openly," Lavrov said.
NORTH KOREA'S KIM JONG UN ARRIVES IN RUSSIA AHEAD OF MEETING WITH VLADIMIR PUTIN
Lavrov said Russia deeply values North Korea's "unwavering and principled support" for its war on Ukraine as well as Pyongyang's decision to recognize the independence of Russian-backed separatist regions in eastern Ukraine, according to Russia's Foreign Ministry.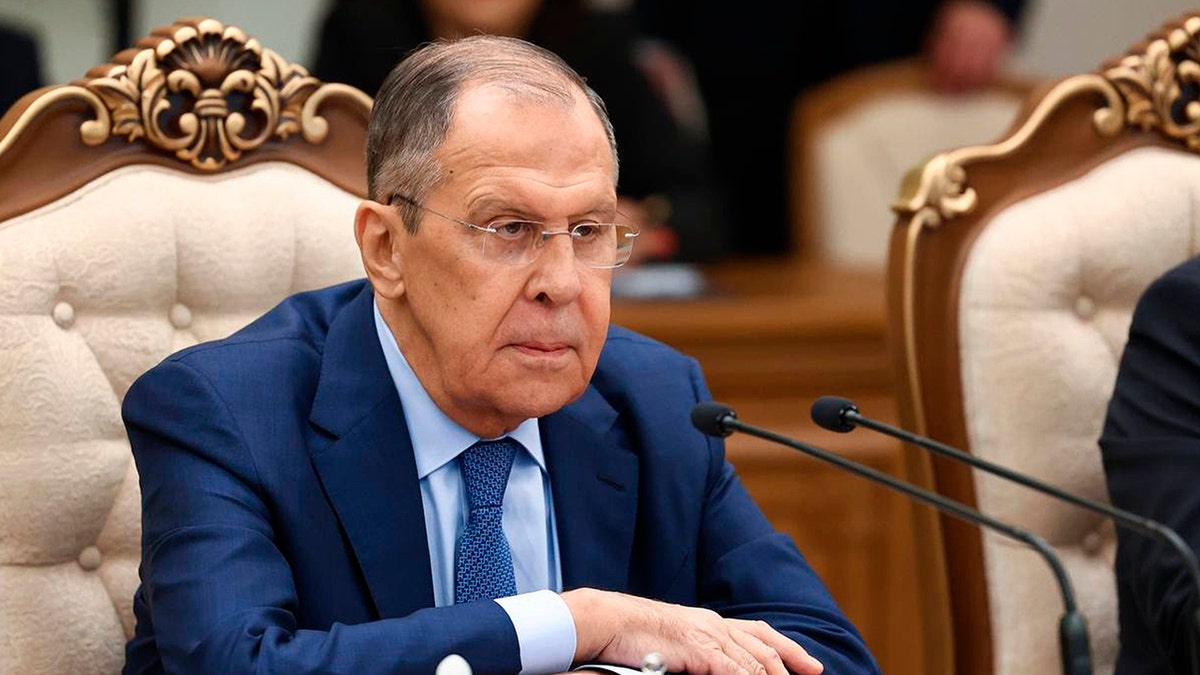 The Russian foreign minister said his visit was meant to discuss implementing the unspecified agreements between Putin and Kim that were reached at the September summit.
Neither country immediately released details of this week's meeting.
During Kim Jong Un's visit to Russia in September, Kim met Putin, toured the Vostochny Cosmodrome, Russia's most important domestic space launch center, and inspected other key Russian weapons-making sites.
The visit triggered intense speculation that Kim was in pursuit of sophisticated Russian technologies to modernize North Korea's own nuclear arsenal and ballistic capabilities, in return for supplying conventional arms to refill Russia's exhausted weapons inventory.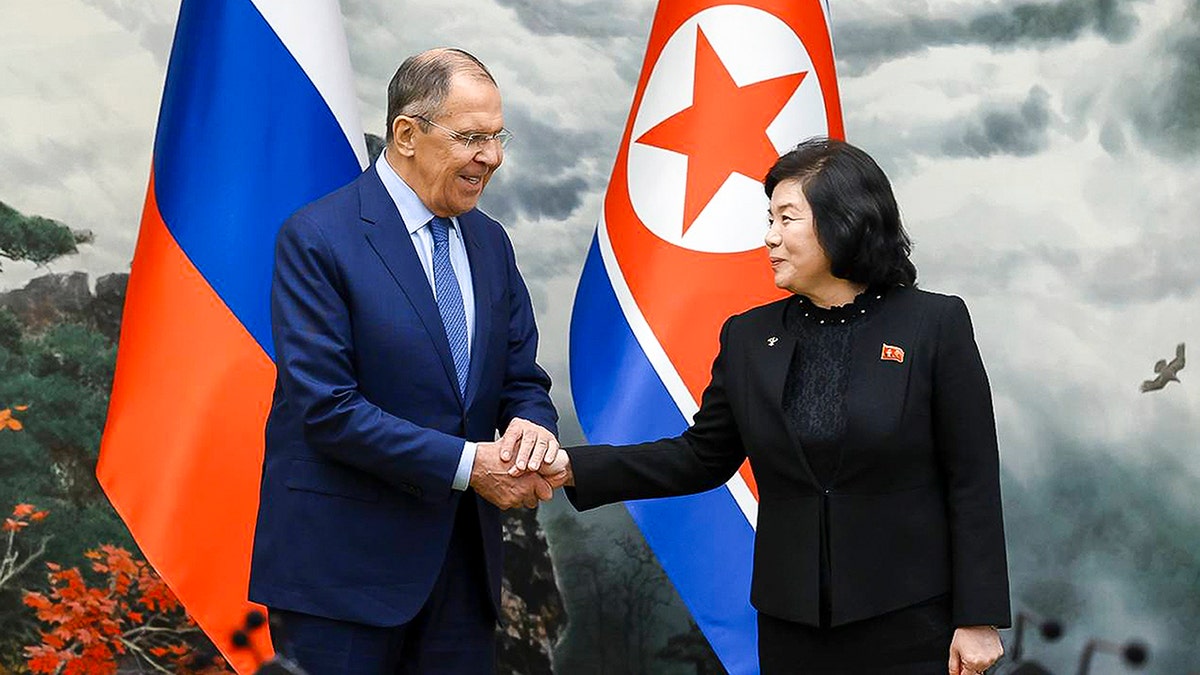 The White House said Friday that North Korea has delivered more than 1,000 containers of military equipment and munitions to Russia.
CLICK HERE TO GET THE FOX NEWS APP
The White House released images allegedly showing the containers loaded onto a Russian-flagged ship before being moved via train to southwestern Russia. The containers were shipped between Sept. 7 and Oct. 1 between Najin, North Korea, and Dunay, Russia, according to the White House.
The Associated Press contributed to this report.