Lawrence "Larry" Ray, the man convicted of carrying out a multimillion-dollar sex trafficking and forced labor scheme targeting New York college students, among others, was sentenced Friday to 60 years in prison.
Ray, 63, was hauled into the Manhattan federal courtroom around 10:05 a.m., wearing a wrinkled khaki, prison-issued outfit and shackles, but no handcuffs. Several of his victims were present for the long-awaited sentencing.
Upon handing down the 60-year sentence nearly two hours later, U.S. District Judge Lewis J. Liman stressed that he wanted to ensure that Ray spent the rest of his life in prison.
Prosecutors requested he be sentenced to life behind bars, while Ray's defense attorneys asked for 15 years, the mandatory minimum.
SARAH LAWRENCE COLLEGE TRAFFICKER LARRY RAY FACING LIFE SENTENCE: 'TOOK SADISTIC PLEASURE IN THEIR PAIN'
He faced his accusers during the victims' impact statements. He held his head up and looked straight at each of his victims with no visible signs of remorse or shame.
Attorney Brooke Cucinella read a statement on behalf of Ray's sex-trafficking victim, her former client.
"The experience of being sex trafficked haunts me today," she said. The victim said Ray "destroyed" her life and "broke apart" her family, and sexually groomed her to make money for himself from her prostitution. She recalled how she defied him once, ending up with a plastic bag around her head and being suffocated with it "over and over again."
"I barely have the energy to exist," she said.
Another victim recalled attempting suicide "more than once."
"He took 10 years of my life from me," the victim told the court.
After all victims and parties spoke, Ray addressed the court in a brief statement. He thanked the judge and then said: "These three years (incarcerated) have been hard. I've had COVID twice, and I'm in pain all the time."
He then went on to describe his health conditions and that he lost the last people in his life over the holidays: his father, stepfather and stepmother within a week.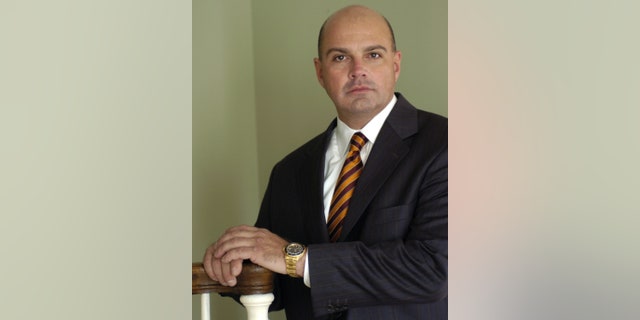 The Piscataway, New Jersey, man was first accused in 2020, and was convicted in April 2022 on 15 counts of racketeering, extortion, violent assault, sex trafficking, forced labor, money laundering and tax evasion.
"Lawrence Ray's crimes were heinous," prosecutors wrote in recent court documents.
According to prosecutors, Ray moved into his daughter's dorm room at New York's Sarah Lawrence College in 2010, when he first met the group of then-students whom he would soon target.
TOP LIEUTENANT OF NYC SEX-CULT LEADER LARRY RAY PLEADS GUILTY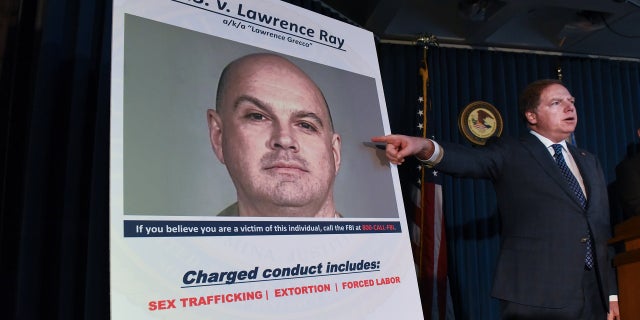 Sarah Lawrence College is a small, liberal arts school that is located in Bronxville, N.Y., and boasts a population of around 1,675 undergraduate and graduate students. At the time, he had just been released from prison for committing securities fraud.
NYC DAD RAN COLLEGE CULT FOR 'MONEY, SEX AND POWER': PROSECUTORS
He won the trust of his daughter's roommates and classmates and groomed them before he carried out his multimillion-dollar scheme for over a decade, and even elsewhere, at a property in North Carolina.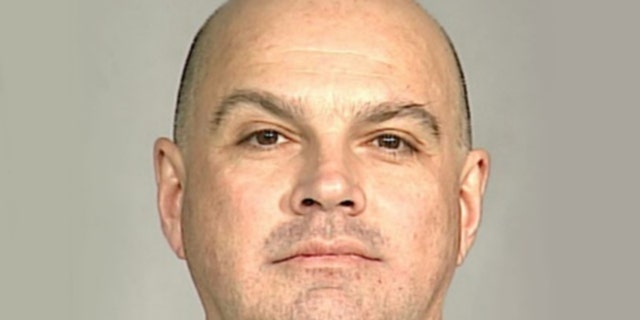 "Over a period of years, he intentionally inflicted brutal and lifelong harm on innocent victims that he groomed and abused into submission," prosecutors wrote in a sentencing memo to the judge earlier this month. "Once he had established control over his victims, he exploited them for his own profit through extortion, sex trafficking, and forced labor."
Ray "unleashed a campaign of terror on his victims" and isolated them from their parents, then used their fear to torture them to exercise control over them. He targeted their fears and insecurities and would manipulate some of his victims into making false confessions "to causing purported damages" to Ray and his inner circle. He would then extort his victims for their false confessions.
He also forced some into physical labor or sex trafficking.
READ PROSECUTORS' LETTER TO JUDGE:
In one instance, Ray forced a woman into prostitution to pay Ray money that she did not actually owe him. His targeting of the woman in this case started years earlier.
Prosecutors said Ray "sexually groomed this victim, and collected sexually explicit photographs and other personal information which he then used to coerce her into continued commercial sex acts." He would be physically violent with her, including in one instance when he tied her to a chair, "placed a plastic bag over her head, and nearly suffocated her," officials said.
SARAH LAWRENCE COLLEGE DAD ARRESTED FOR RUNNING SEX CULT OUT OF DAUGHTER'S DORM ROOM, POLICE SAY
He made "millions of dollars in forced prostitution proceeds from this victim," officials said.
READ DEFENSE ATTORNEYS' LETTER TO JUDGE:
Ray's tactics allegedly included "sleep deprivation, psychological and sexual humiliation, verbal abuse, threats of physical violence, physical violence, threats of criminal legal action, alienating the victims from their families, and exploiting the victims' mental health vulnerabilities."
Meanwhile, Ray's defense team argued that their client's actions are a result of abuse he experienced when he was younger.
"The physical, sexual, and psychological abuse Lawrence Ray suffered as a child and through his young adulthood bears a striking resemblance to the conduct underlying the offenses he now stands convicted of," the defense argued in their own sentencing memo.
CLICK HERE FOR THE FOX NEWS APP
They said Ray's childhood abuse "began almost immediately." Ray, who was born Lawrence Grecco, "spent his early adulthood vying for his mother's affection in vain."
Fox News Digital's Audrey Conklin contributed to this report.