Starsky and Hutch are coming back to television, with a few significant changes.
The series, which ran from 1975-1979 on ABC, is being rebooted on FOX with female leads in the titular roles.
It will focus on Sasha Starsky and Nicole Hutchinson as they solve crimes in the "offbeat" town of Desert City, while also "trying to unravel the mystery behind who sent their fathers to prison 15 years ago for a crime they didn't commit."
No word yet on casting or if original cast members, Paul Michael Glaser (Starsky) and David Soul (Hutch) will appear.
'HAPPY DAYS' STAR HENRY WINKLER TALKS REBOOT RUMORS AND IF HE WOULD RETURN
The original series focused on Glaser's David Starsky and Soul's Kenneth "Hutch" Hutchinson, two detectives in the fictional Southern California town of Bay City as they solved various crimes. The cast also included their regular informant Huggy Bear, played by Antonio Fargas, and their no-nonsense police captain, Harold Dobey, played by Bernie Hamilton.
The duo also famously cruised around in a bright red Ford Gran Torino.
The series got a big screen adaptation in 2004, with Ben Stiller as Starsky and Owen Wilson as Hutch, along with Snoop Dog as Huggy Bear. Glaser and Soul reprised their characters for a cameo in the movie.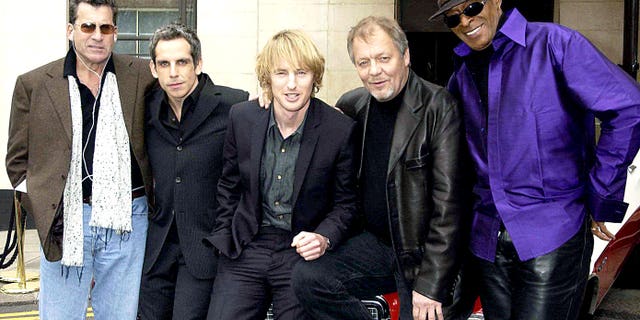 Here is what the cast has been up to since the series ended.
Paul Michael Glaser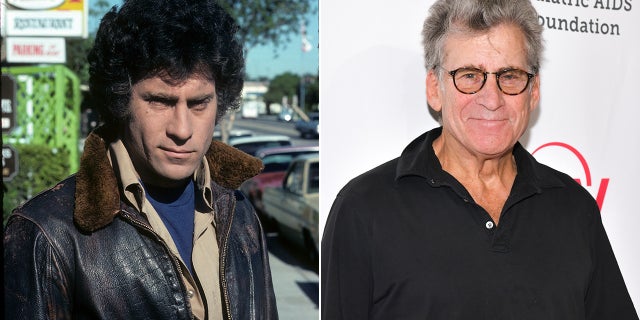 Glaser made his film debut in 1971 in the screen adaptation of "Fiddler on the Roof" as Perchik, the young revolutionary who eventually marries Tevye's second daughter, Hodel.
From there, he made several guest appearances in other classic 70s shows like "The Waltons," "Kojack" and "The Rockford Files" before landing the co-lead role of David Starsky in "Starsky & Hutch."
During the show's run, Glaser also directed five episodes, something he continued to pursue after the show came to an end.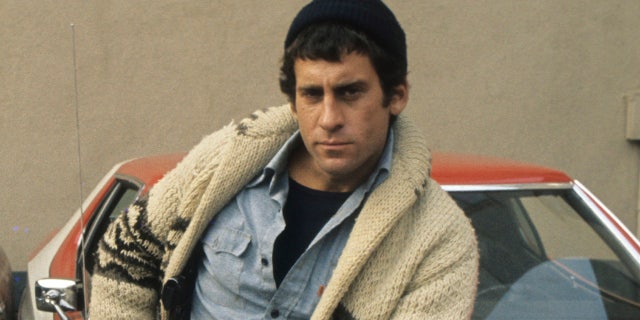 Among his directing credits are the Arnold Schwarzenegger sci-fi action movie "The Running Man," ice skating drama "The Cutting Edge" and the Shaquille O'Neal-starring family movie "Kazaam." He also directed episodes of TV series like "Las Vegas," "Third Watch" and "Judging Amy."
Glaser has also continued acting throughout the years, most recently appearing in several episodes of Showtime's "Ray Donovan" and "Grace & Frankie" on Netflix.
The actor-director has an intense passion for art, presenting his first solo exhibition in 2018. He also sells prints of his work online, and shares some of them on his Instagram.
The now 79-year-old was married to his first wife Elizabeth in 1980, who unknowingly contracted HIV through a blood transfusion while giving birth to their daughter Ariel in 1981. Ariel contracted the virus as well, as did their son, Jake. Ariel and Elizabeth both lost their battle with the disease.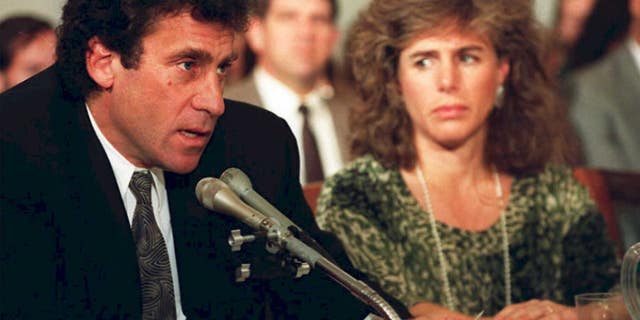 Elizabeth formed a bond with Princess Diana behind the scenes, which Jake spoke about in 2021 to People. "It was the love to support and protect their children that brought them together," he shared.
Glaser later married Tracy Barone, and the couple had one daughter, Zoe, before filing for divorce in 2007.
'M*A*S*H' STAR LORETTA SWIT SAYS SHE'S USING HER TIME IN QUARANTINE TO HONOR HEROES: 'THEY ARE OUR LIFELINE'
David Soul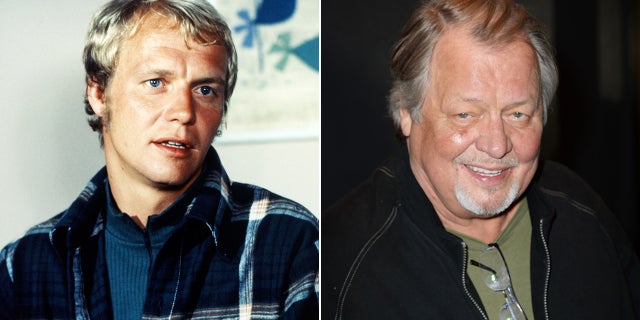 Prior to landing the co-lead of David "Hutch" Hutchinson, Soul appeared in several TV classics like "I Dream of Jeannie," "Star Trek," "All in the Family" and had a starring role on "Here Come the Brides."
Like his co-star, Soul also directed a few episodes of "Starsky & Hutch" during its run and continued directing on series like "China Beach" and "Miami Vice."
He later starred in "Salem's Lot," the horror mini-series adapted from Stephen King's novel of the same name. Soul plays David Mears, a man who returns to his hometown to discover its citizens are turning into vampires.
In addition to his acting work, Soul has had a thriving music career. In 1976, he released a self-titled album that produced his hit single "Don't Give Up on Us." He later released four more albums, and most recently put together a best of album, titled "Gold," in 2020.
In 1977, Soul performed "Don't Give Up on Us" for Queen Elizabeth II's 25th Jubilee celebration.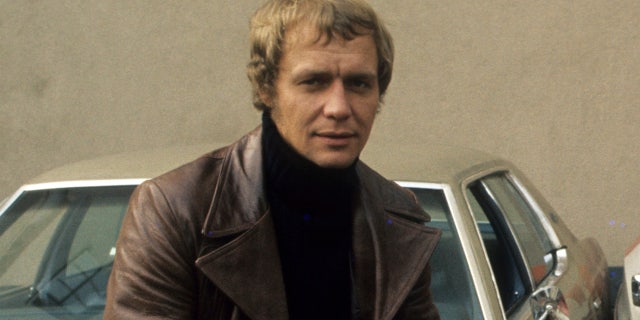 The royal family apparently were fans. On his personal website, Soul wrote that Princess Margaret visited the set. "We took her to lunch and, suffice to say, we didn't go back to work in the afternoon," he said.
He elaborated with The Mirror in 2020, saying that he "got Princess Margaret really smashed one afternoon" and that they "emptied a couple of bottles of gin."
"She told us the Queen Mother loved Starsky & Hutch and called us 'nice boys,'" he added.
According to the actor's website, he is currently in development on three projects: a documentary series called "Cuba: The Mystery Explored," a feature documentary on his mission to restore Ernest Hemingway's 1955 Chrysler called "Cuban Soul" and a narrative film "The Passion and the Poetry of Pablo Neruda."
Soul became a British citizen in 2004 and currently lives in London with his wife Helen Snell. He has six children from his four previous marriages. He was also in an open relationship with "Starsky & Hutch" co-star Lynne Marta during the series run, according to a People interview from 1983.
In the 1980s, Soul served jail time after he hit his third wife, Patti Carnel, who was then seven months pregnant. The actor served his time and went through an anger management course.
'FULL HOUSE' CAST: WHERE ARE THEY NOW?
Antonio Fargas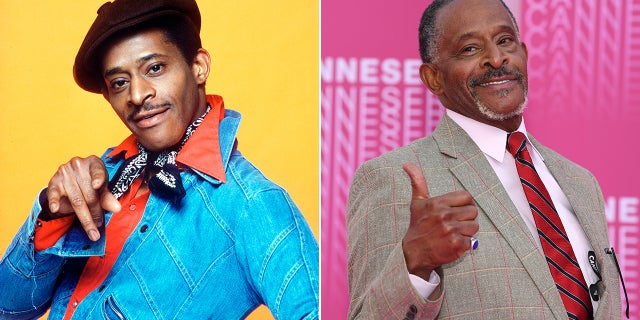 Fargas initially garnered public attention for his role in "Putney Swope," a film directed by Robert Downey Sr. He was also in several "blaxploitation" classics like "Shaft," "Cleopatra Jones" and "Foxy Brown," the latter starring Pam Grier.
He then landed the role of Huggy Bear on "Starsky & Hutch" as the detectives' hip informant and friend.
Since then, Fargas has worked steadily in film and TV. In 1982, he began a five-year run on "All My Children," playing Les Baxter, father to Angie Hubbard. His character was eventually killed off in 1987. He also made appearances on "Charlie's Angels," "MacGyver," "The Fresh Prince of Bel-Air," "Living Single" and had another recurring role on "Everybody Hates Chris" from 2006 to 2009.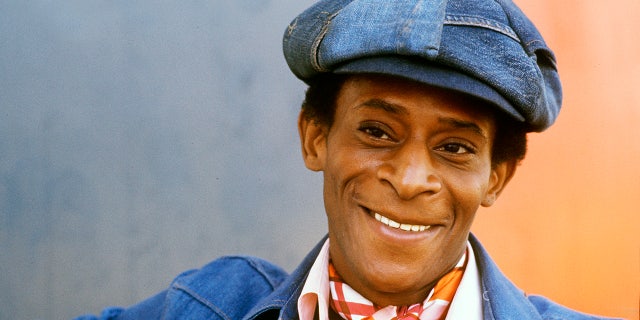 Some of his later film work parodied his earlier roles in blaxploitation films, like "I'm Gonna Git You Sucka" and the Wayans brothers' film "Don't Be A Menace."
In August 2022, it was announced that Fargas would be joining Mike Colter in Tubi's "Murder City," the second film from Kevin Garnett's partnership with Village Roadshow Entertainment Group, Black Noir Cinema. The collaboration aims to reinvent blaxploitation for a new generation, highlighting its empowerment elements.
In "Murder City," Fargas will play Graham, the father to Mike Colter's character, a "deadbeat father with a history of violence which led to bad blood between him and his son," according to Tubi reps.
Fargas has been married twice, and has four children, one of whom is former NFL running back Justin Fargas, who played for seven seasons on the Oakland Raiders.
CLICK HERE TO SIGN UP FOR THE ENTERTAINMENT NEWSLETTER
Bernie Hamilton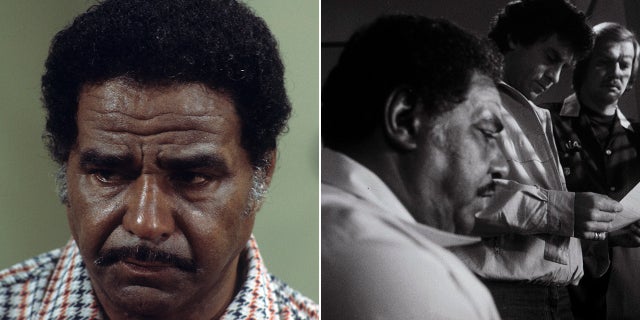 Before becoming known as the no-nonsense Captain Dobey who Starsky and Hutch reported to, Hamilton had acted in dozens of film and television projects.
His first credited appearance was in 1950 in "The Jackie Robinson Story," starring alongside the famous baseball player, who played himself in the film. From there, he appeared in films like "Captain Sinbad," "Synanon" and "Scream Blacula Scream."
Hamilton's TV appearances prior to "Starsky & Hutch," include episodes of "The Twilight Zone," "The Dick Van Dyke Show" and "Sanford and Son."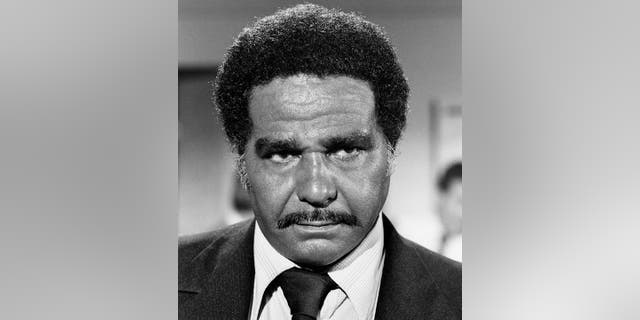 After his time on "Starsky & Hutch," Hamilton eventually stopped his acting career to focus on producing R&B and gospel records, creating the record label Chocolate Snowman. He even sang on an album he produced, called "Capt. Dobey Sings the Blues."
CLICK HERE TO GET THE FOX NEWS APP
In 2009, Hamilton passed away at age 80 from cardiac arrest. Hamilton had two children, Raoul Hamilton and Candy Hazarika Hamilton, and two grandchildren.
After his passing, his son told The Los Angeles Times people still recognized him as the beloved character. "At the hospital last night, one of the doctors came by and said, 'Wow, I remember him from 'Starsky and Hutch,'" Raoul told the outlet at the time of his death.