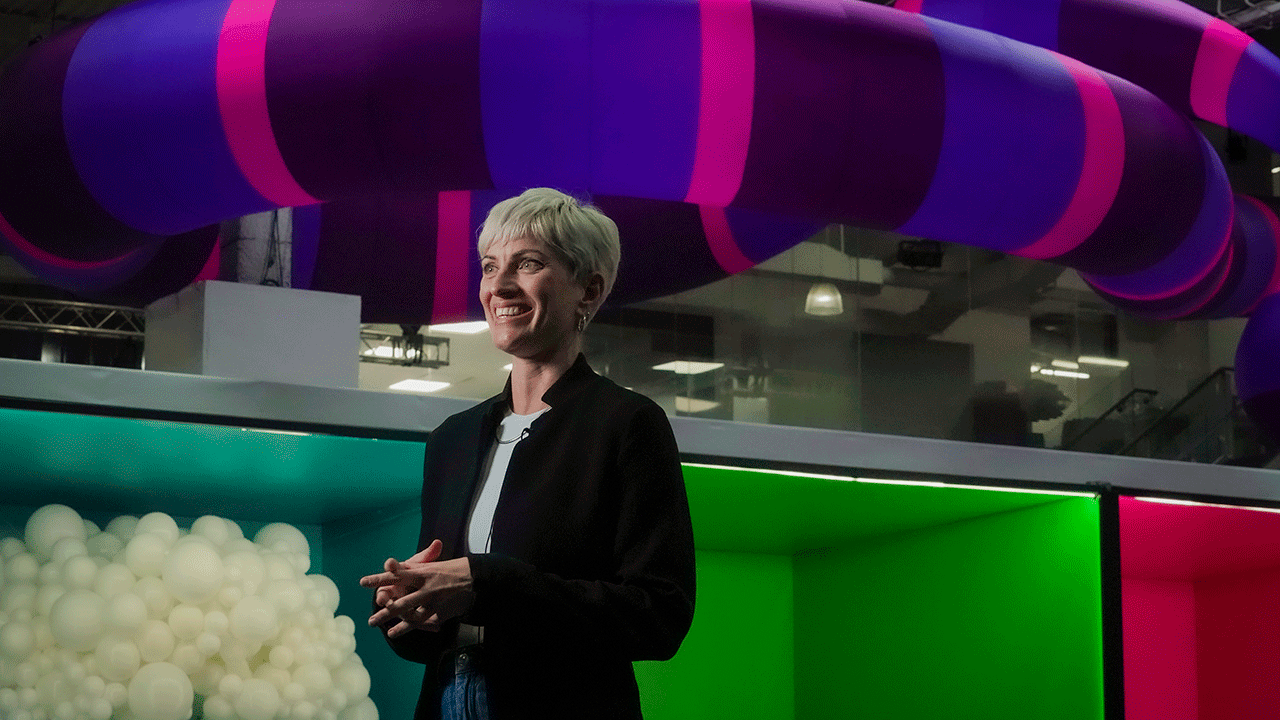 Balloons make every celebratory occasion a little more festive. Giant versions of balloons fill the streets of New York City each year, and they are now the centerpiece of interactive pieces of art at the Balloon Museum's "Let's Fly" exhibit in NYC.
The Balloon Museum launched in Rome in 2020 and continued a tour through Europe. Now, the whimsical creations can be seen in NYC at Pier 36. Over 2.5 million visitors have toured the Rome, Paris, Milan and Madrid exhibitions.
One thing you can expect during a visit to this museum is interaction — and lots of it.
ARTWORK SHOWN IN MUSEUMS CAN MAKE PEOPLE HAPPIER ON ONE CONDITION, SAYS STUDY
At most museums, you can see — but not touch. The opposite is true here. You won't just be viewing the art, you will be fully immersed in it.
It's "an immersive experience through inflatable artwork," according to artistic production coordinator Chiara Caimmi, per the Associated Press.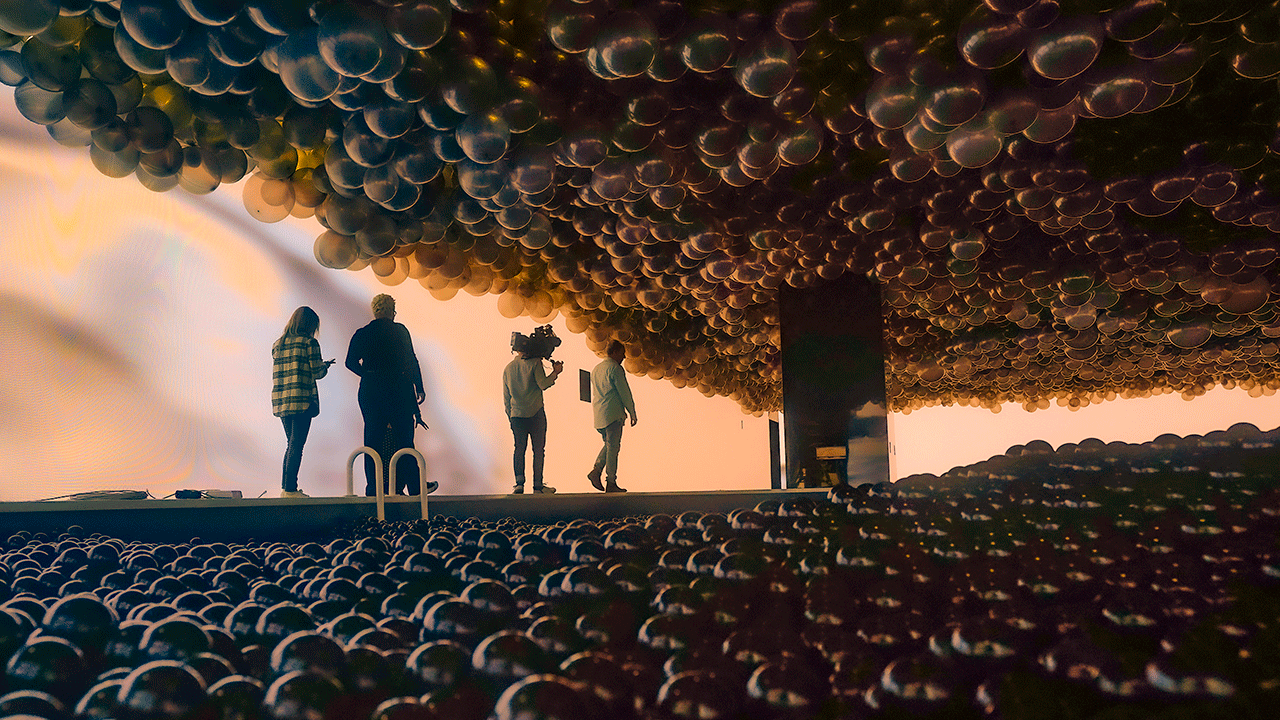 With each piece of artwork at the museum, she wants there to be "some kind of interaction" included.
There are 14 different pieces of artwork by 14 international artists to explore during your visit that are all focused around inflatable art.
Each installation you visit will stimulate the senses. The artwork at this museum will also reconnect you with your childhood if you allow yourself to be fully immersed in the experience.
GIANT PANDAS TO LEAVE THE NATIONAL ZOO IN D.C. FOR CHINA EARLIER THAN EXPECTED
"We have 14 artists involved in our New York City exhibition, and so you are going to see all of these amazing artworks, one after the other," Caimmi said.
The French artist Cyril Lancelin created "The Flying Maze," an inflatable labyrinth that resembles a bouncy house you may have spent hours in as a child.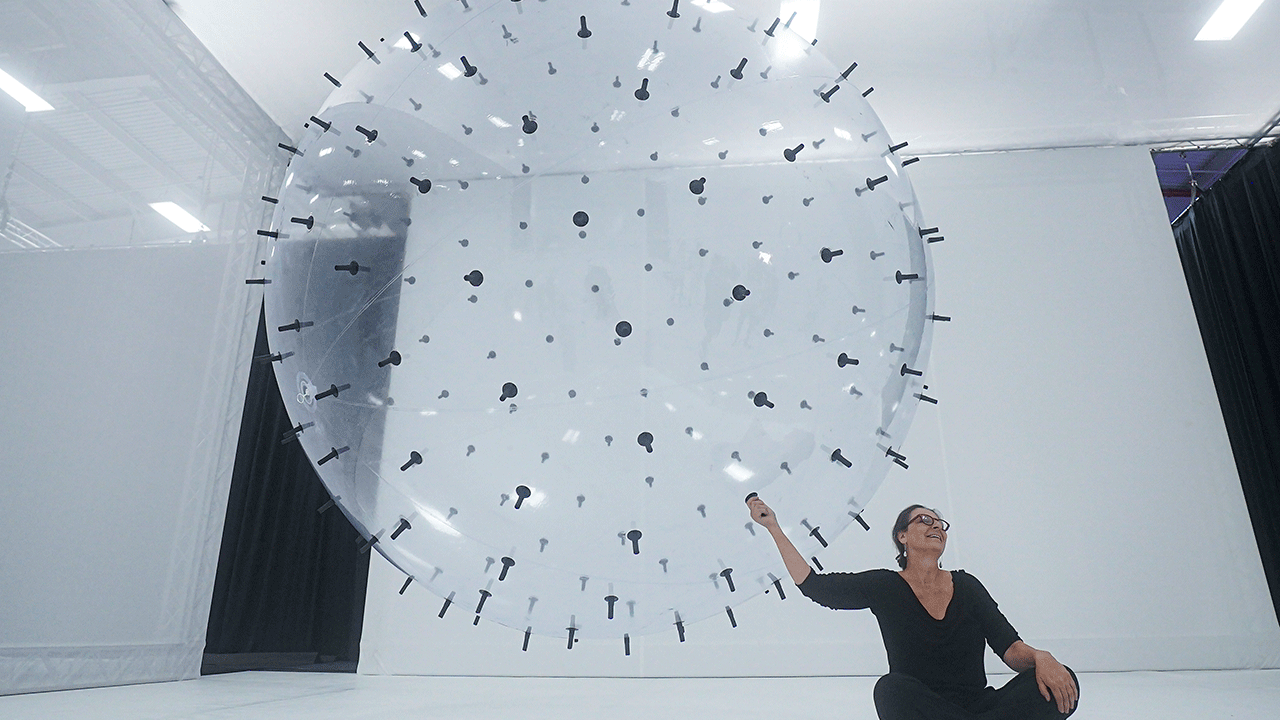 There's also "Hyperstellar" by Hyperstudio. This will make you feel like you're at a pool party.
But don't worry — you don't need to pack your swimsuit for this attraction. "Hyperstellar" features an enormous ball pit filled with over 1 million balls.
In this piece of artwork, the visitor becomes the artist.
"You can actually jump into a giant ball pit and somehow reconnect to your childhood while being inside the light and visual and sound performance," Caimmi said.
CLICK HERE TO SIGN UP FOR OUR LIFESTYLE NEWSLETTER
"ADA," created by German-Polish artist Karina Smigla-Bobinski, honors 19th century mathematician Ada Lovelace.
In this piece of artwork, the visitor becomes the artist and can bounce around a 120-foot helium-filled ball covered with 300 pieces of charcoal in a room of white canvas.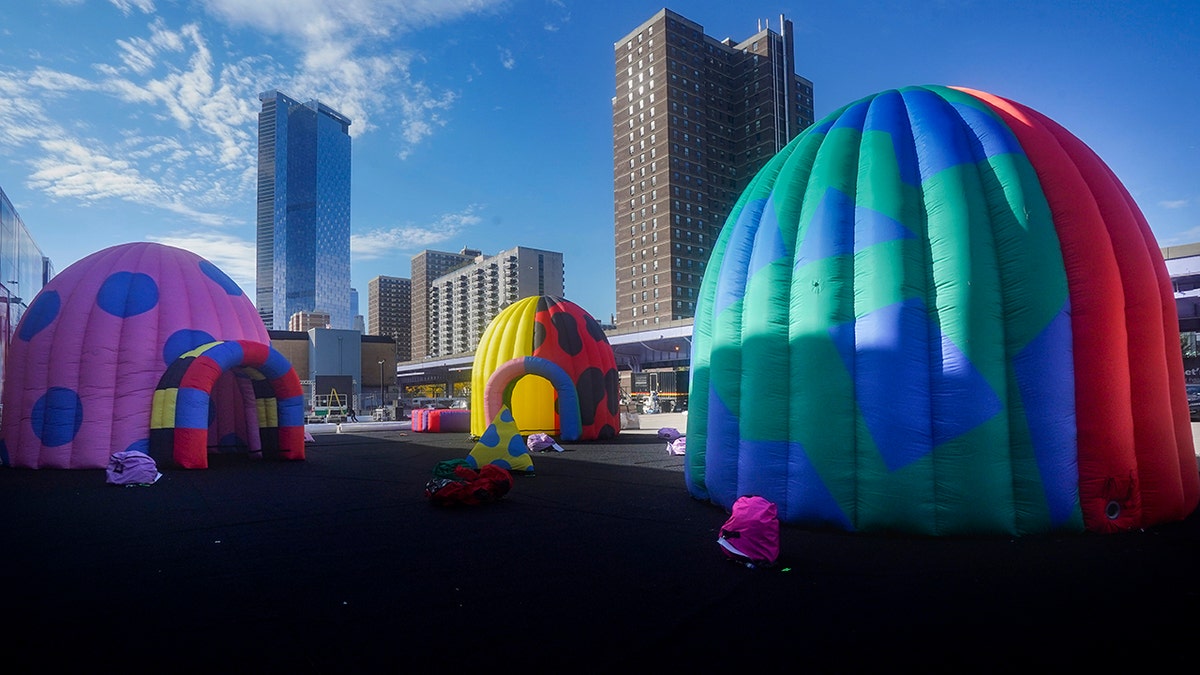 The museum also has artwork outside, like "D.R.E.A.M.S." by Camilla Falsini, who created a unique inflatable city.
And don't fret about the cold weather when heading outside to explore.
This outdoor setup will be heated during days with colder temperatures.
CLICK HERE TO GET THE FOX NEWS APP
Your time to experience "Let's Fly" in NYC is limited.
The exhibit runs for just a few months, from Oct. 27 to Jan. 14.
The Associated Press contributed reporting.