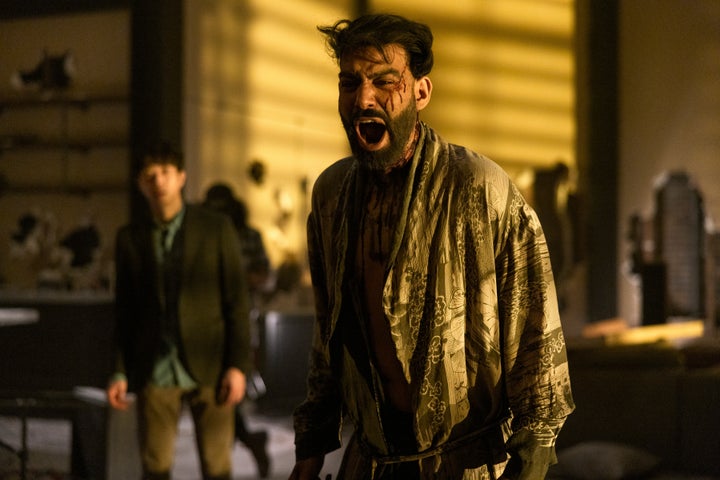 Horror has always held a unique position in the subgenre of revenge films and TV series.
A female survivor gives her rapists a taste of their own medicine in 1978's "I Spit On Your Grave." In 1980's "Prom Night," a young man slashes the people who taunted his dead sister. A trio of teenage girls uses black magic to get back at their tormentors in 1996's "The Craft." And in last year's "Piggy," a fat teen engages in retribution against her body-shamers.
While inarguably the most maligned genre, horror consistently imagines a space where bad people face consequences and bad things are dealt with through heightened or supernatural events. And sometimes, that makes for appropriately unsettling and satisfying entertainment. But for Netflix's new series, "The Fall of the House of Usher," that's only half true.
The horror is certainly there. Inspired by Edgar Allan Poe's haunting and oft-adapted 1839 short story of the same name, "The Fall of the House of Usher" reimagines siblings Roderick and Madeline (Bruce Greenwood and Mary McDonnell) as the heads of a pharmaceutical empire family, then proceeds to dismantle them in increasingly heinous ways.
In Poe's tale, Madeline and Roderick are not the ringleaders of a massively successful and massively destructive opioid company that has contributed to a very tragic epidemic, as they are in the Netflix series. Rather, they're the two miserable souls inhabiting a mansion that soon — and quite horrifyingly — consumes them. In essence, they're done in by their own wealth.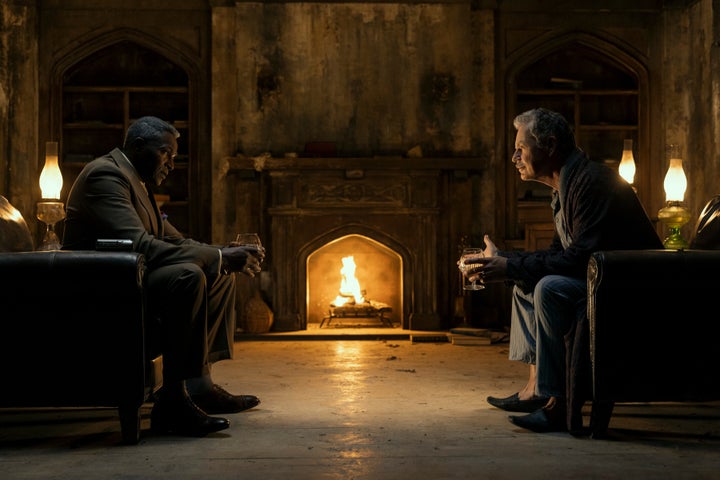 That last part is merely a literal interpretation of Poe's story. The author's narrative is filled with the kind of spine-tingling dread and mounting tension that is too often missing from modern horror offerings that sacrifice themes for scares.

Or vice-versa, like the way this year's "Clock" and "The Angry Black Girl and Her Monster" do, without an understanding that themes and scares are supposed to work hand in hand.
Netflix's "The Fall of the House of Usher" falls a bit prey to that. Creator and co-showrunner Mike Flanagan has given us far more interesting and amazingly creepy fare like "Midnight Mass," "The Haunting of Hill House" and last year's "The Midnight Club," but can't seem to deliver on that as slickly in his latest.
Part of the problem is that "Usher" is too straightforward and expected — and shockingly mundane, especially coming from Flanagan. It's a series that in Episode 1 promises that each beneficiary of a terrible, capitalistic empire will go down for their actions in catastrophic ways. And in each of the eight episodes, Roderick recounts the stories of how that happens.
There's an absence of dread when you know what's right around the corner every single time.
While it's fun to watch Flanagan's cast of regulars — like T'Nia Miller, Carla Gugino, Kate Siegel, Ruth Codd and Rahul Kohli — pop up throughout "Usher" as Roderick's pretentious adult children and innocent phantoms and meet grisly fates, it becomes repetitive.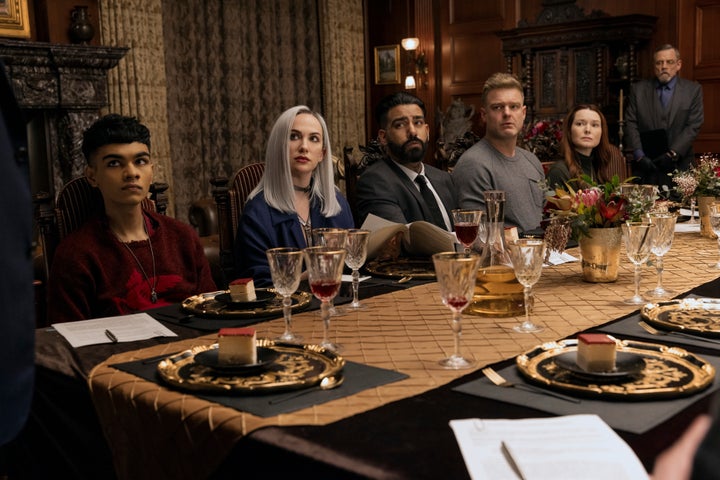 It's similar to watching Jennifer (Camille Keaton) continually brutalize her attackers in "I Spit On Your Grave." There might be some sense of vindication as it pertains to the larger issues of rape culture or disbelieving women, but there's no visceral element of fright or thrill — no matter how much of a genre spin the filmmaker might try to bring to it.
In "The Fall of the House of Usher," apparitions materialize in mirrors and leap from dark basements. But the real-life opioid epidemic — and the Very Bad People and their greed that orchestrates it — is what Flanagan and co-showrunner Trevor Macy make clear they want their audience to think about. It overwhelms the actual horror in the story.
That issue may help explain the current limp state of the opioid screen narrative. Uninspired offerings like "Painkiller" and "Pain Hustlers" — coincidentally, both also from Netflix — repeat the same well-documented stories about the drug crisis and pharmaceutical industry.
"The Fall of the House of Usher" at least feels fresh, if only because it gives that narrative a much-needed jolt with grim repercussions for the perpetrators when they typically receive none. But it's not a particularly spectacular addition to the horror genre or Flanagan's otherwise stirring collection.
"The Fall of the House of Usher" premieres on Netflix on Oct. 12.
Related