Toyota is brining artificial intelligence deeper into the car design process.
The automaker has developed a new algorithm that can help develop new vehicle designs quicker than traditional processes.
The system allows engineers and designers to upload sketches, then use text-based prompts to ask the system to optimize them within various engineering constraints.
"Generative AI tools are often used as inspiration for designers, but cannot handle the complex engineering and safety considerations that go into actual car design," explained Avinash Balachandran, director of the Toyota Research Institute's (TRI) Human Interactive Driving division.
CALIFORNIA'S LIGHTNING MOTORCYCLES IS BUILDING 'ORGANIC' BIKES WITH AI
"This technique combines Toyota's traditional engineering strengths with the state-of-the-art capabilities of modern generative AI."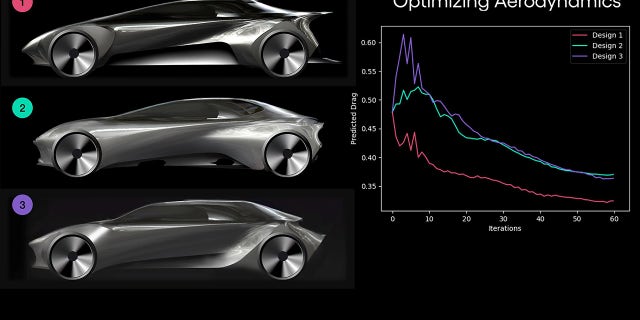 Designers can enter commands like "show me futuristic sleek variations of my design while minimizing drag" and get several iterations in a fraction of the amount of time it would usually take to apply "optimization theory."
"Reducing drag is critical for improving the aerodynamics of BEVs to maximize their range," said Takero Kato, Toyota's battery electric vehicle factory president.
CLICK HERE TO SIGN UP FOR THE FOX NEWS AUTOS NEWSLETTER
Virtually any performance metric or constraint can be set for optimization, including chassis and cabin dimensions. Designers use the feedback to massage the final shape of the vehicle.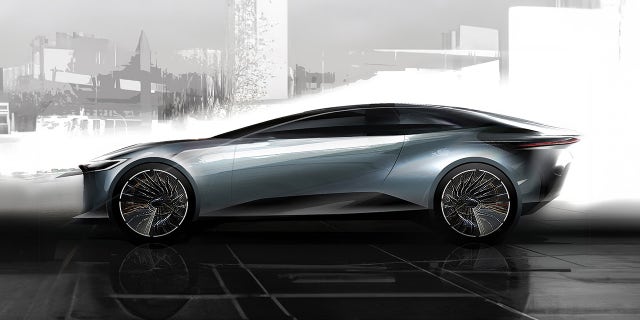 "TRI is harnessing the creative power of AI to amplify automobile designers and engineers," said Charlne Wu, senior director of TRI's Human-Centered AI Division.
CLICK HERE TO GET THE FOX NEWS APP
Toyota released two technical papers through Cornell University that explain how the system can be used in further detail.