Former President Trump demanded a jury Monday after his unprecedented time on the stand, calling the civil trial against him and his businesses a "disgrace" and saying New York Attorney General Letitia James has "no case."
Trump described his forced testimony as "election interference," while maintaining that his net worth is "far greater" than financial statements during testimony Monday.
The former president and 2024 Republican presidential frontrunner took the stand Monday morning in the non-jury civil trial stemming from Attorney General Letitia James' lawsuit against him, his family and his businesses. James alleged Trump defrauded banks and inflated the value of his assets.
TRUMP, JUDGE ENGORON TRADE JABS DURING FORMER PRESIDENT'S TESTIMONY IN CIVIL TRIAL STEMMING FROM NYAG LAWSUIT
Trump has denied any wrongdoing and has repeatedly said his assets were actually undervalued. Trump has repeatedly said his financial statements had disclaimers, requesting that the numbers be evaluated by the banks.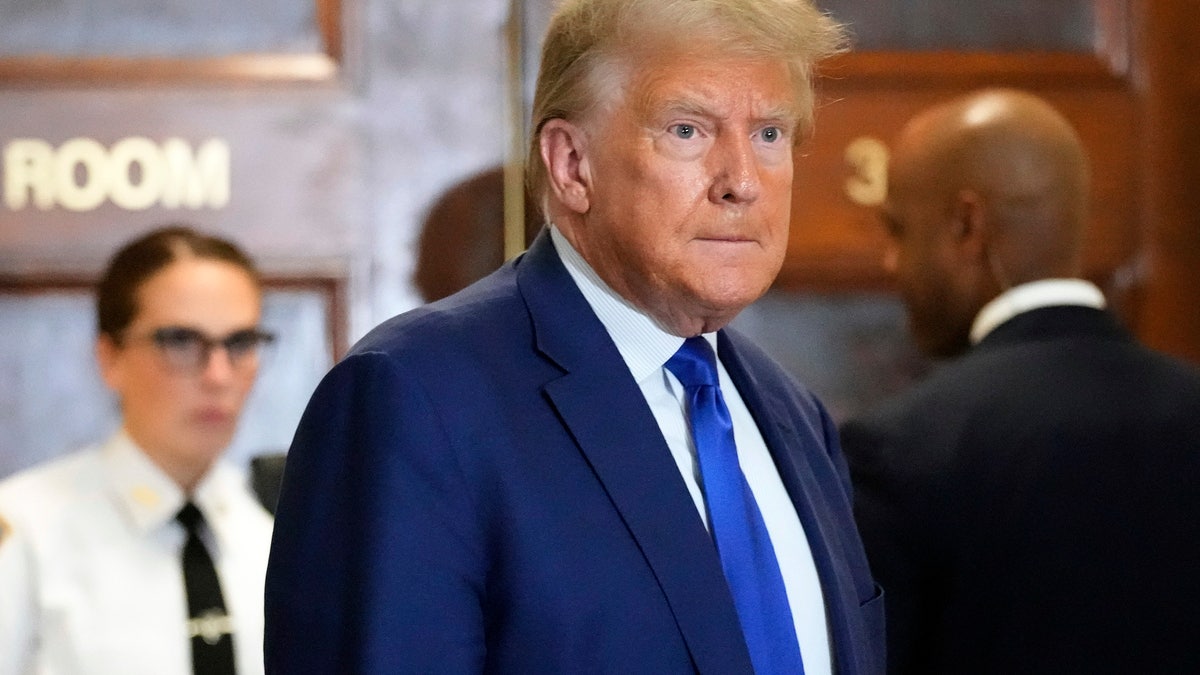 "I think this case is a disgrace," he said, adding that people are being "murdered" in New York, and James is "watching this case."
"It's a disgrace. It is election interference because you want to keep me in court all day long," Trump said while on the stand, after testifying for more than five hours. "And Judge…I want a jury."
One of Trump's attorneys, at the end of the former president's testimony, said that in "33 years," they have "never had a witness testify better."
"An absolutely brilliant performance by President Trump. He's not backing down. He's told everyone the facts," the Trump attorney said. "Now that the American people know what's going on, maybe something will change."
James, a Democrat, sued Trump, his children and the Trump Organization last year, alleging he and his company misled banks and others about the value of his assets. James claimed the former president's children – Donald Trump Jr., Ivanka and Eric – as well as his associates and businesses, committed "numerous acts of fraud and misrepresentation" on their financial statements.
James filed the lawsuit against Trump "under a consumer protection statute that denies the right to a jury," a Trump spokesperson told Fox News Digital.
"There was never an option to choose a jury trial," the spokesperson said. "It is unfortunate that a jury won't be able to hear how absurd the merits of this case are and conclude no wrongdoing ever happened."
During Trump's unprecedented testimony Monday, New York Judge Arthur Engoron tried to cut him off from providing lengthy answers to state lawyers' questioning, and even said: "I don't want to hear everything he has to say."
TRUMP UNLOADS ON JUDGE, NYAG FOR TARGETING HIM 'FOR POLITICAL REASONS' DURING UNPRECEDENTED TESTIMONY
But Trump defended himself and his businesses while on the stand, and blasted the investigation, lawsuit and non-jury trial.
"We shouldn't be having a case here because we have a disclaimer clause that every court holds up except this judge," Trump said, referring to the disclaimers on all of his financial statements and statements of financial condition.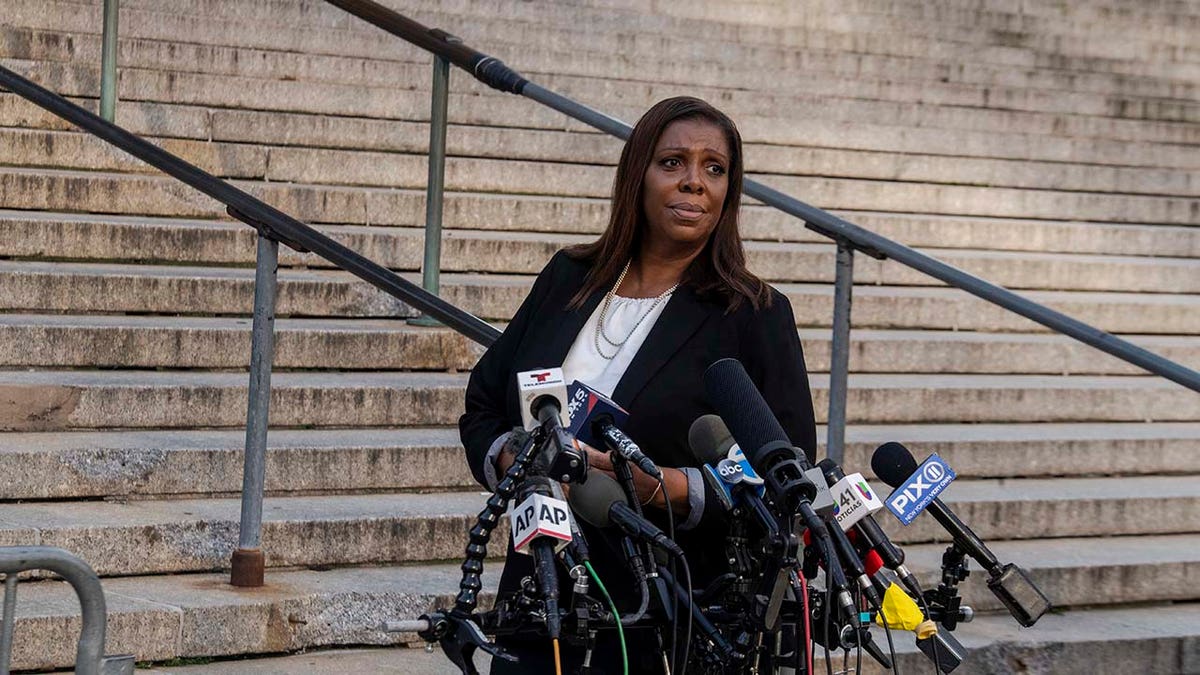 "They're trying to hurt me — especially her," Trump said, referring to Attorney General Letitia James. "For political reasons."
Trump went on to call James a "political hack," saying she used her investigation and lawsuit against him "to become governor, to become attorney general." The former president was referring to James' campaigns, in which she vowed to "get Trump."
"This is a political witch hunt, and she should be ashamed of herself," Trump said. "The fraud is her."
Engoron, in September, ruled that Trump and the Trump Organization committed fraud while building his real estate empire by deceiving banks, insurers and others by overvaluing his assets and exaggerating his net worth on paperwork used in making deals and securing financing.
"He ruled against me without knowing anything about me," Trump said on the stand. "He called me a fraud, and he didn't know anything about me."
Trump went on to slam Engoron for undercutting the value of his Mar-a-Lago resort in Palm Beach, Florida — a property Engoron valued at $18 million.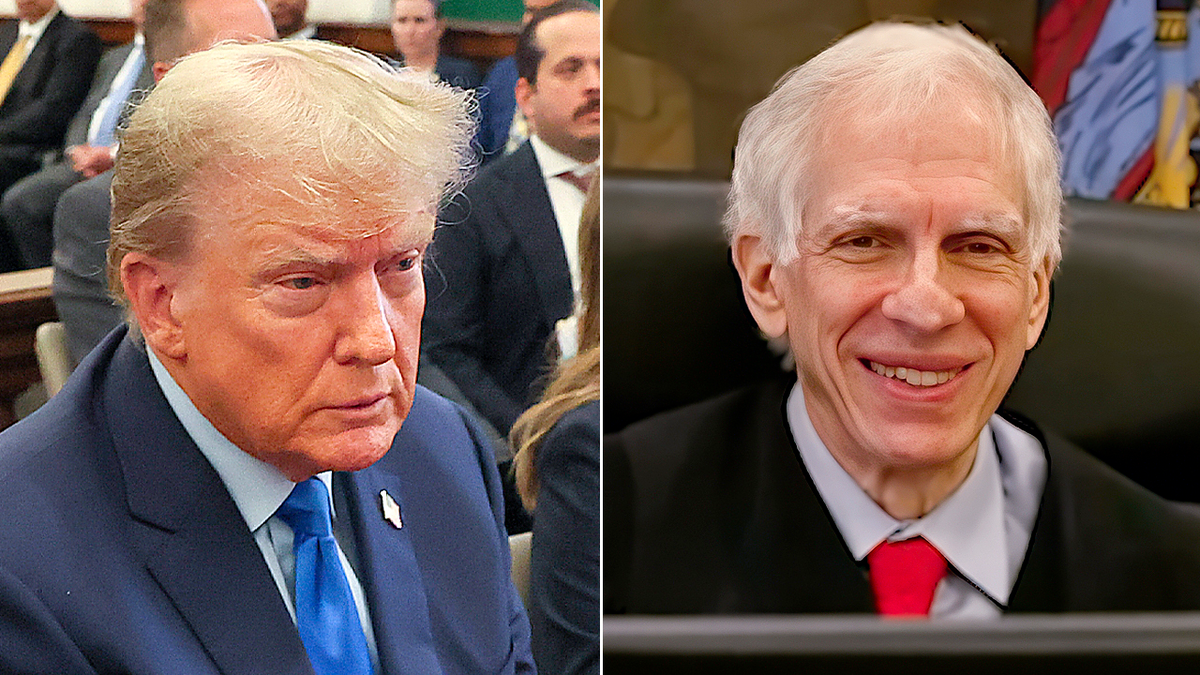 "$18 million, he said—And I'm a fraud for not valuing the property? How do you call a man a fraud when you have a property 50 to 100 times more?" Trump said. You believed the political hack back there and that's unfortunate."
Trump attorney Alina Habba on Monday also slammed Engoron and James, saying the judge "yelled" at her.
"I don't care who you are, you have a right to hire a lawyer who can put objections on the record," Habba said outside the court during a break. "You have a right to hire a lawyer who can stand up and say something when they see something wrong."
TRUMP TAKES THE STAND IN CIVIL TRIAL STEMMING FROM NEW YORK ATTORNEY GENERAL LETITIA JAMES LAWSUIT
"But I was told to sit down today. I was yelled at and I've had a judge who is unhinged, slamming table," Habba continued. "Let me be very clear. I don't tolerate that in my life. I'm not going to tolerate it. And you know what? You shouldn't either, because not every American citizen gets a camera and a microphone."
Habba went on to blast James, saying she "taunted" Trump before she "came into office, before you saw one record, one statement of financial condition — you taunted him."
"You said his administration was too male and too pale," Habba said. "Those are her words."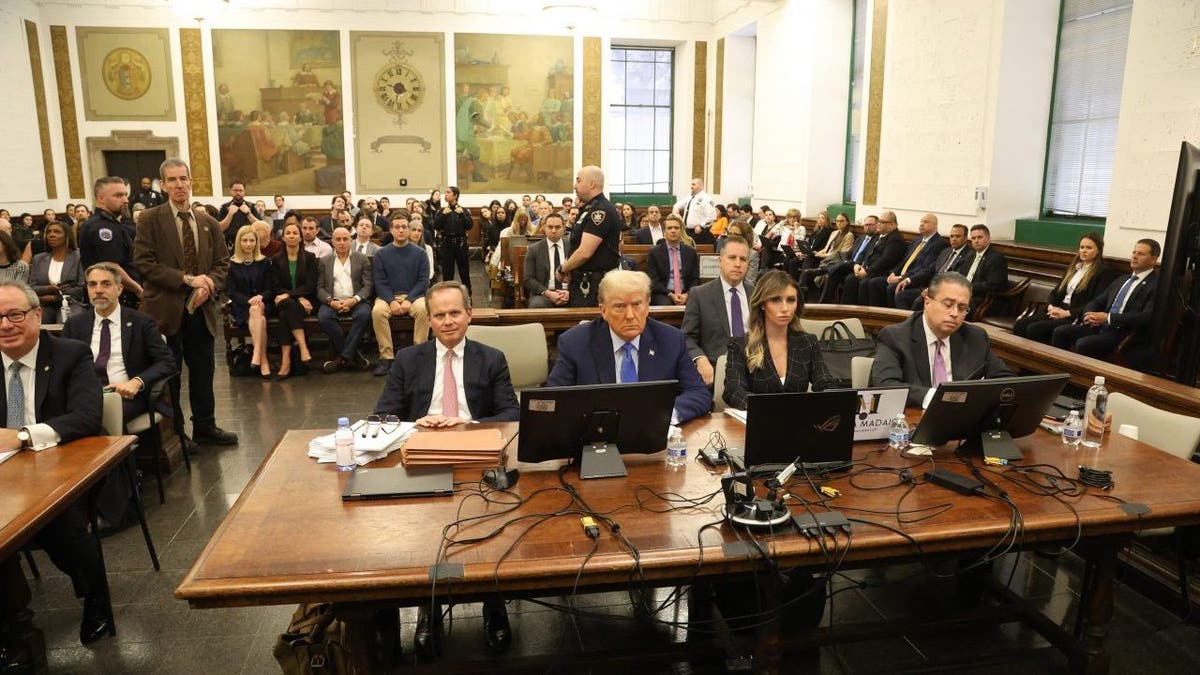 Meanwhile, Trump was asked questions about terms of loan agreements, and handed documents about specific loans.
ERIC TRUMP TESTIFIES HE HAD 'NO INVOLVEMENT' IN TRUMP ORGANIZATION'S STATEMENT OF FINANCIAL CONDITION
"This loan was paid off in full, with no default — no victims. The loan was paid off in full, the bank was thrilled…the bank liked me very much…the loan is since gone," Trump testified.
When asked why the loan was paid ahead of schedule, Trump testified: "Because we have a lot of cash…My son [Eric] recommended it and I said, 'do what you want to do.'"
Trump repeatedly testified that he believes he complied with loan agreements.
But Trump maintained that his net worth was "far greater than the financial statements, far greater."
TRUMP BLASTS MANHATTAN JUDGE, DEFENDS HIS 'VERY GOOD CHILDREN' AMID TRUMP ORG CIVIL TRIAL FROM NYAG LAWSUIT
"The numbers of my net worth are far more than the financial statement," Trump said. "Therefore, you have no case."
Trump, again, cited the disclaimers on his financial statements, testifying that those disclaimers told "the lender of the money to go out and do your own work."
"It says do your own due diligence," Trump said.
The judge said: "It sounds like a broken record."
Trump fired back, saying it was because the attorney kept "asking the same question."
Trump's defense chimed in, saying that if the attorney from James' office "wants to ask the same questions, he'll get the same answers."
CLICK HERE TO GET THE FOX NEWS APP
Trump's testimony concluded Monday afternoon. His daughter, Ivanka Trump, who was dismissed as a defendant in the case this summer, is set to testify on Wednesday.