Authorities are searching for two inmates who had been gone from a Pennsylvania prison for nearly 19 hours before the facility became aware they were missing. One of the escapees is accused of killing four people in three different shootings.
Ameen Hurst, 18, and Nasir Grant, 24, escaped from the Philadelphia Industrial Correctional Center around 8 p.m. Sunday, according to the Philadelphia Prisons Department. Hurst is described as 6″ tall and 140 pounds while Grant is listed as 5 feet, 9 inches and 160 pounds.
The two men left the prison grounds by cutting a hole in a fence surrounding a recreation yard. Philadelphia Prisons Department Commissioner Blanche Carney said this was the first prison break in the city's prison system since 2010.
Carney said the facility became aware of the pair's escape at around 3 p.m. Monday. Headcounts at 11 p.m. Sunday, 3 a.m. Monday and 7 a.m. Monday reportedly showed all prisoners were accounted for, even though video footage of the escape showed Hurst and Grant were gone by those times.
SEARCH FOR PHILADELPHIA FOOTBALL SCRIMMAGE KILLER ZEROES IN ON ATLANTA
"We have protocols in place and those protocols were not followed," Carney said in a news conference Monday evening. "That yard should have been secured, and the fence not breached."
According to Philadelphia police Deputy Commissioner of Investigations Frank Vanore, Hurst was arrested on March 21, 2021, in connection with four deadly shootings in Philadelphia.
Hurst allegedly shot and killed a man in the 1800 block of Winwood on Christmas Eve in 2020. The other three shootings took place in 2021 between March 12 and March 18.
Vanore said Hurst allegedly shot four people, killing two of them, behind an apartment building in the 1400 block of North 76th Street on March 12. On March 18, he reportedly shot and killed a man waiting for a SEPTA bus in what was previously believed to be a "case of mistaken identity," according to FOX 29 Philadelphia.
MISTRIAL DECLARED FOR PHILADELPHIA SWAT OFFICER WHO MACED FLOYD PROTESTORS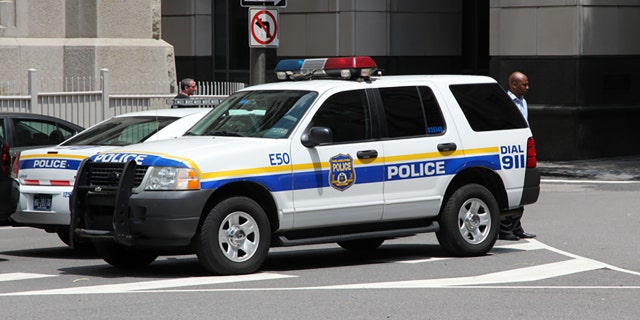 CLICK HERE TO GET THE FOX NEWS APP
"He's a very dangerous individual from what we know, and we are looking for the public's help to get him back," Vanore told reporters Monday. "We want to get this individual back in custody."
Grant was in custody on conspiracy drug charges and conspiracy weapons charges, Blanche said. The two men are believed to be together.
Philadelphia police and the U.S. Marshals are assisting in the search for Hurst and Grant.
Anyone with information on their whereabouts is asked to call Northeast Detectives at 215-686-3153, 215-686-TIPS (8477) or 911.