Memphis Police Chief Cerelyn Davis said in an interview with Fox News that the videos associated with the traffic stop officers conducted on Tyre Nichols is "beyond George Floyd."
"So, you know, I would have to say that this video illustrates images that I've never seen in my career before perpetrated by police officers. You know, for me, it was beyond Rodney King. For me, it was beyond George Floyd. Just the manner in which these officers physically asserted themselves to Mr. Nichols. And even the aggression with language was appalling," Davis said of the video released on Friday evening.
Davis also said that the city is "preparing" for the potential for protests to become violent.
"You know, I fully expect there to be high emotion, anger. You know, I expect people to want to exercise their First Amendment right to protest. You know, we know we have a couple of protests that are planned here in the Memphis area. Those two that we know of are local. And those individuals have expressed their desire to be peaceful. And those protests will take place tomorrow. But we know all too well how these incidents can incite other individuals from other cities to come to our city. So we're preparing for that," Davis said.
BIDEN CALLS TYRE NICHOLS FAMILY HOURS BEFORE BODYCAM'S PUBLIC RELEASE
On Jan. 7, Memphis police officers pulled over Nichols at around 8:30 p.m. for reckless driving" and a "confrontation occurred" while the stop was taking place, according to officials," which led to Nichols attempting to run away from the officers.
When police eventually caught up with Nichols, officials say that another confrontation occurred, leading to Nichols complaining to officers of a shortness of breath.
WHITE HOUSE SAYS 'VIOLENCE IS UNACCEPTABLE' AMID EXPECTED PROTESTS OVER TYRE NICHOLS BODYCAM VIDEO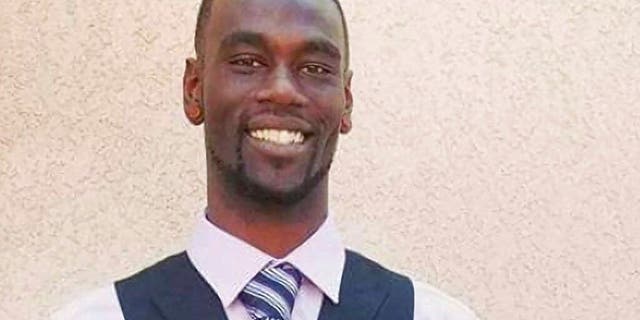 The suspect was ultimately apprehended," MPD said. "Afterward the suspect complained of having shortness of breath, at which point an ambulance was called to the scene."
Nichols was taken to St. Francis Hospital in critical condition but died on Jan. 10, according to the Tennessee Bureau of Investigation.
CLICK HERE TO GET THE FOX NEWS APP
SEE THE BODYCAM VIDEO:
Five former Memphis police officers were fired after the traffic stop and are being charged with second-degree murder, aggravated assault as well as other charges.