Illinois police investigating the mysterious disappearance of a young U.S. sailor last seen walking away from a bar nearly a week ago said Friday the search is at a "standstill."
Seamus Gray, 21, vanished in the early morning hours of March 18 following his departure from a bar on Genesee Street in Waukegan, police say.
Waukegan Police Cmdr. Scott Chastain told reporters Friday the last time Gray was captured on surveillance footage he was in "close proximity" to the harbor in Waukegan along Lake Michigan. But exhaustive searches on land and water, including with the help of 100 fellow Navy personnel, have come up empty.
"If he is in the water and that is what happened, it may be days or weeks before the body would come back up," Chastain said.
SCOTTIE MORRIS DISAPPEARANCE: INDIANA POLICE PLEAD FOR VIDEO AROUND WHEN 14-YEAR-OLD WENT MISSING A WEEK AGO
"The problem is with the cold weather right now and the cold temperatures in the water, if somebody does go in the water, they are not coming up right away," he added. "I was told by our fire department the gases in the body won't come out right away because of the cold, which makes them stay under the water a little bit longer than normal."
Chastain hailed the U.S. Navy's help in the search, saying law enforcement is "very appreciative of that" and "I know the family was as well to see his fellow Navy men come out here and search."
But "right now, we are just kind of at a standstill," he said, pleading to the public for information for anyone who may have come into contact with Gray after 2 a.m. the morning of March 18.
"With the currents, if someone did go underwater, it could take them as far as Chicago or all the way out to Milwaukee, and that has happened in the past. That is the challenges we face with Lake Michigan," Chastain added.
'SCORPION TATTOO' MURDER VICTIM IDENTIFIED 31 YEARS LATER; POLICE SEARCH FOR WOMAN'S SURVIVING DAUGHTER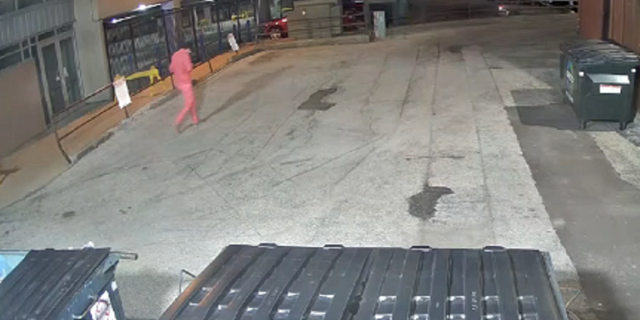 On Thursday, police released surveillance footage showing Gray being involved in an apparent altercation outside the Ibiza bar in Waukegan shortly before his disappearance, according to Fox32 Chicago.
The station, citing police, says Gray visited the bar earlier in the evening on St. Patrick's Day before returning around closing time and being refused admission.
Ibiza Nightclub said Wednesday it was cooperating with the police investigation and that it would help "any way we can" to find Gray.
The video, Fox32Chicago says, shows Gray speaking to a group of people outside the bar before he is held down by an individual on the ground.
"We're aware of the video from outside of the bar, and our investigators are working with [the] Naval Criminal Investigative Service to identify people who might be on that video," the station quoted Waukegan Deputy Chief Brian Mullen as saying Thursday.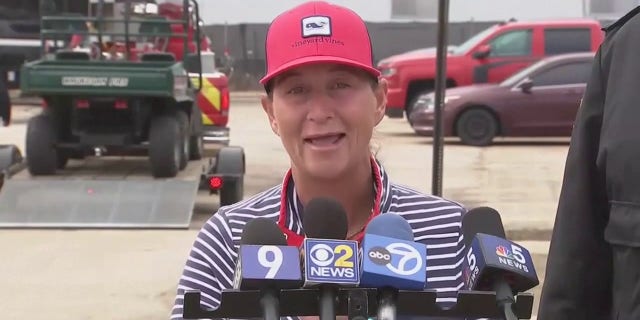 Police said "Gray has not been seen or spoken to since leaving the bar" and that Gray, "a member of the United States Navy assigned to Naval Station Great Lakes, did not report back at his assigned time."
Gray's mother Kerry has traveled from Florida to Illinois to help in the search efforts.
CLICK HERE TO GET THE FOX NEWS APP
"I would like everybody's help to find my son," she said, according to Fox32Chicago. "I'm here, I'm going through dumpsters looking for my son."
Gray was last seen wearing a pink/red shirt and pants. He stands 6 feet, 3 inches tall and weighs 170 pounds with brown hair, blue eyes and tattoos on his left arm and rib cage.