A veteran-owned clothing brand put one of its suppliers on notice after it was allegedly using cotton from a slave labor region in China.
Tyler Merritt, veteran and CEO of Nine Line Apparel, joined "Fox & Friends" to share why he conducts isotopic testing on fabric to determine where it comes from and why he wants his products to come from sustainable sources.
"It's very similar to a DNA test. So, it compares isotopes from a region in Xinjiang, China– This is a region where people are forced to work indefinitely for the simple fact of being born a Muslim– So, we test this material, and we've identified that Next Level apparel, doing business as YS Garments, which is the country… the importer of record… you know, that's what came back consistent with Xinjiang cotton, not once, but a second time that we tested at a different lot, a different batch from a different distribution center came back as being consistent as well" he said.
UN REPORT CITES ALLEGED 'PATTERNS OF ABUSE' IN CHINA'S TREATMENT OF UYGHUR MINORITY
The Chinese Communist Party reportedly uses Xinjiang, a northwestern region in China, to detain Uyghur Muslims in detention camps and subjects them to conditions of forced labor, according to the U.S. Department of Labor.
Merritt said his company tested the fabric from its other suppliers, but it did not have the "consistency with this slave region."
HACKED XINJIANG FILES REVEAL CHINA'S UYGHUR GENOCIDE DETAILS: 'JUST KILL THEM'
He added that he spoke with the CEO of Next Level, a wholesaler producer and seller of blank apparel, who told him the company has a "zero tolerance policy" for forced labor but didn't "elaborate really what that means."
"And that's what I'm doing here. You know, their lawyers have hit me up on a weekly, monthly basis telling me to stop testing, telling me to– essentially that they've got this under control. They're going to do testing from here on out, and they're going to self-govern. But that's unacceptable to me," Merrit told co-host Pete Hegseth.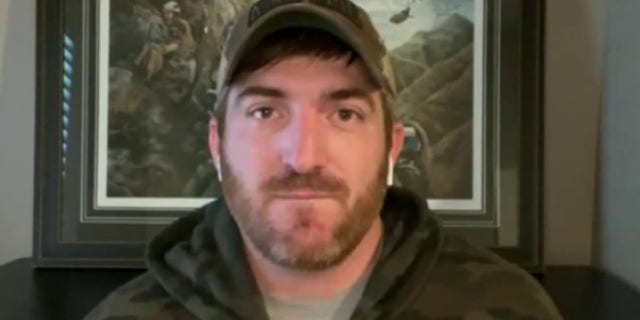 Next Level told Fox News in a statement, "Forced labor is considered a zero-tolerance issue and any confirmed instances of forced labor by our suppliers with any factories and mills that produce garments, accessories or fabric, or use of cotton grown in Xinjiang may result in termination of the business relationship."
Merritt shared that he would encourage other businesses to find out where their stuff is being made.
"I take products like Next Level and I relabel them not just for myself, but for our partners. I do private labels for some of my military units. I do it for church groups and school groups that my kids go to. And a lot of people don't realize that their product may derive from the slave trade. And these are church organizations or school groups that people who, you know, visit my stores that are extremely patriotic. And at the very least, we want ethical sourcing," he said.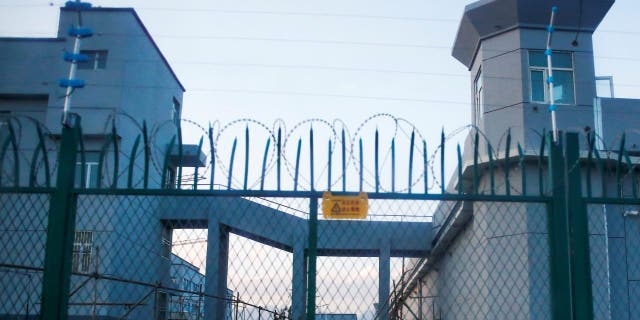 CLICK HERE TO GET THE FOX NEWS APP
"We do look for USA-made, right? This hoodie is made in the US. This shirt is made in the U.S. Our product line is very wide and robust with USA-made options, but at the very least you need to pay humans in South America, Central America and Asia. It's a minimal ethical standard. I think that everyone can get behind it. The CEOs of the companies that I work with have committed themselves to do so," he said.