Hulu's new adaptation of the 1619 Project has been out for a little less than a week, but some viewers — and even a few critics — are criticizing it for propagating a false understanding of American history.
The show, which author and New York Times journalist Nikole Hannah-Jones called "the greatest story never told," debuted on Hulu on Jan. 26.
It was a description that prompted some ridicule online.
NIKOLE HANNAH-JONES DESCRIBES CONTROVERSIAL '1619 PROJECT' IN ONE WORD: 'TRUTH'
"The 1619 Project is a fan fiction history," former Democratic Congressional candidate Barrington Martin II wrote. "Why is it taken seriously?"
Former Secretary of State Mike Pompeo said that the "1619 project is a slander on the American people. It's a false narrative, and it has no place in our schools." The project has been integrated into classroom instruction across the country, prompting backlash from education advocates.
"Kids can just watch at home on Hulu instead. Thank you for the advertisement," Hannah-Jones wrote back.
VIRGINIA LIBRARY PAYING '1619 PROJECT' CREATOR $35,350 FOR 'HOUR-LONG' SPEECH ON CONTROVERSIAL WORK
AUTHORS DEMAND US GOVERNMENT ISSUE $14 TRILLION IN REPARATIONS OVER ROLE IN SLAVERY, VOTER SUPPRESSION
While some outlets were effusive in their praise of the show, with Variety calling it an "admirable reframing of our history," other critics were less enthusiastic.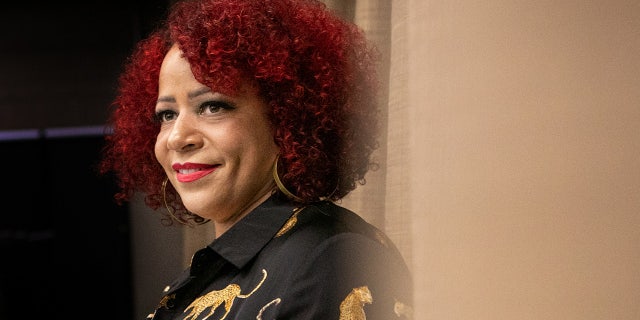 The Hollywood Reporter wrote that "each episode feels like the summarizing of an essay" from the original "1619 Project," a series of essays published for The New York Times Magazine.
CNN allowed that while at times the show exhibits "a cinematic flair," at other times it plays more "like a more conventional documentary about the Black experience."
CLICK HERE TO GET THE FOX NEWS APP
"Even though Hannah-Jones is traveling the country for her interviews, it all looks and feels the same," the Hollywood Reporter added.
Fox News' Hanna Panreck contributed to this report.