Cornell University junior Patrick Dai was arrested on a federal complaint Tuesday for allegedly calling for the deaths of Jewish people online and threatening to shoot up an on-campus dining hall.
The 21-year-old engineering student hails from Pittsford, New York, about 80 miles northwest of the Ithaca campus.
His mother told the New York Post that Dai suffers from "severe depression" and was on the brink of suicide before his arrest.
In a string of disturbing posts on a Greek life message board that was not affiliated with the school, Dai allegedly threatened to "shoot up 104 west," a campus dining hall that serves kosher, according to a press release from the U.S. Attorney for the Northern District of New York. The cafeteria is next door to the Cornell Jewish Center, which provides housing for Jewish students.
CORNELL STUDENTS REACT TO SUSPECTED 'HAMAS FIGHTER' ARREST BY DOJ: 'TERRIFYING TO BE ON CAMPUS RIGHT NOW'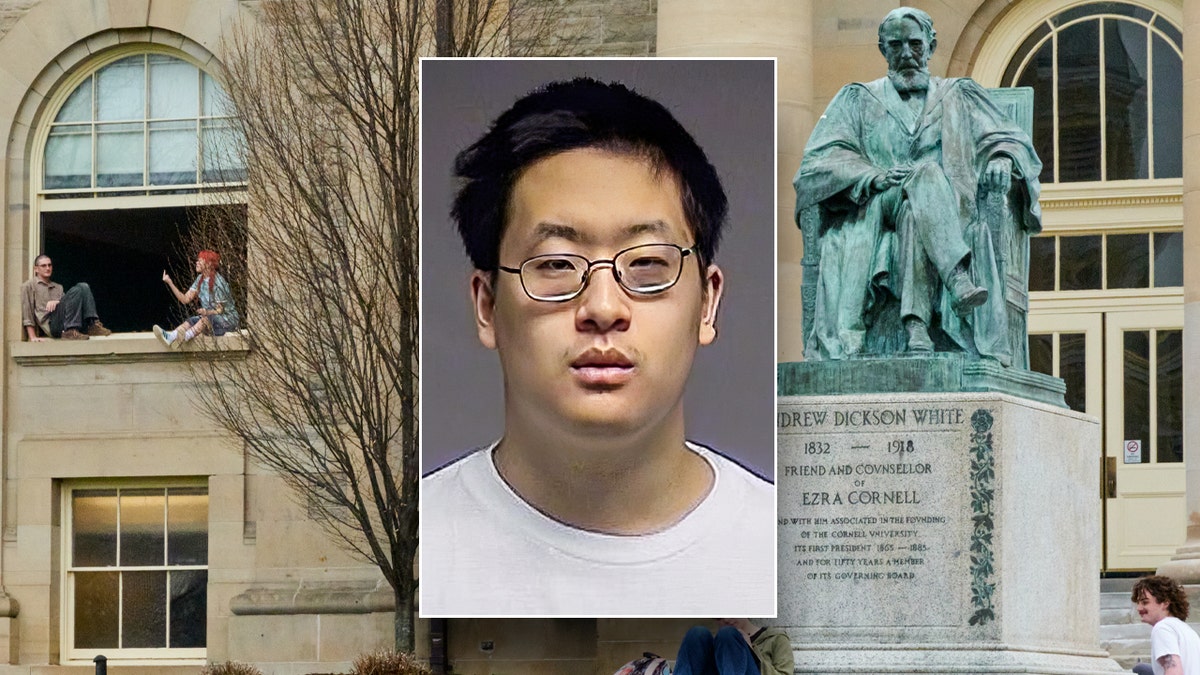 "In another post, Dai allegedly threatened to 'stab' and 'slit the throat' of any Jewish males he sees on campus, to rape and throw off a cliff any Jewish females, and to behead any Jewish babies," the press release says. "In that same post, Dai threatened to 'bring an assault rifle to campus and shoot all you pig jews.'"
The deranged threats come in the midst of heightened hostilities and a spike in antisemitism on college campuses across the U.S. spurred by the Israel-Hamas War.
However, Dai's parents believe their son is innocent.
"My son is in severe depression. He cannot control his emotions well due to the depression," his father, who asked that his name be withheld, told the Post in a text message.
CORNELL UNIVERSITY JEWISH COMMUNITY THREATENED IN ONLINE POSTS; POLICE, FBI INVESTIGATE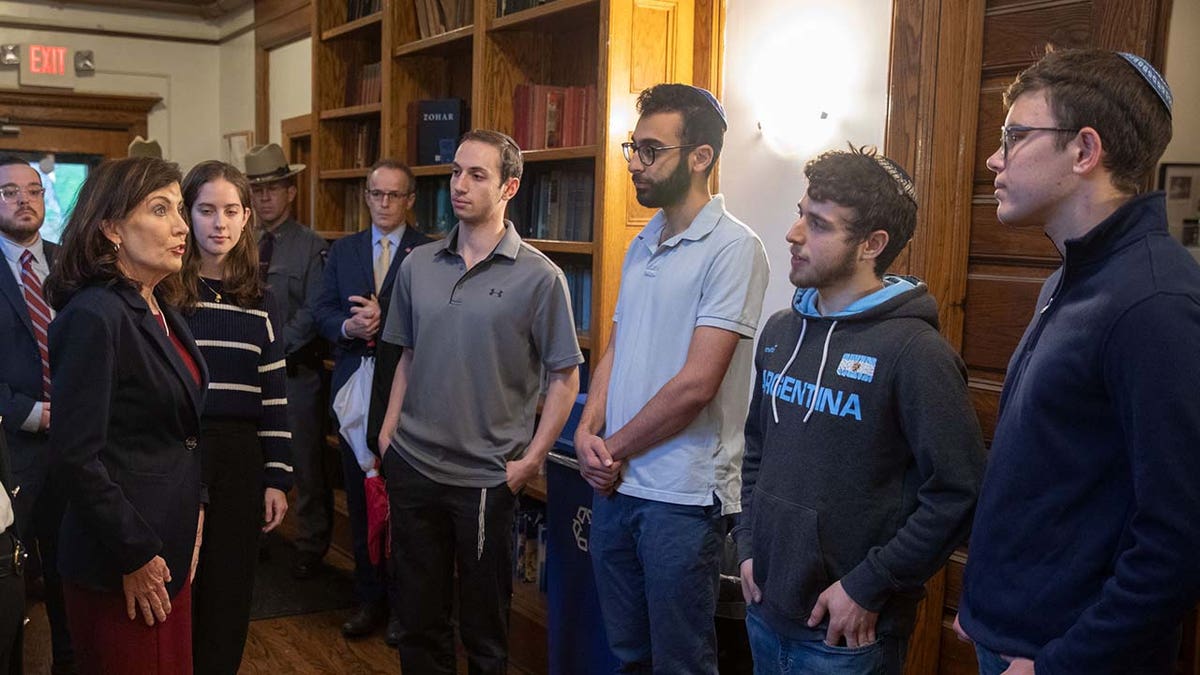 "No, I don't think he committed the crime," he said, adding that Dai began to suffer from depression in 2021.
At the university, Dai worked as a safety officer for seven months beginning in 2020 at the Science Olympiad, helping "support logistics for events as well as monitor safety protocol," according to his LinkedIn profile. He later became the director of logistics for the organization.
He also helped tutor other engineering students with MATLAB, a computer programming language.
Dai graduated from Pittsford-Mendon High School, where he was a National Merit Scholar and an AP scholar, his professional profile says. He also earned a perfect score on the math section of the SAT.
READ THE DISTURBING FEDERAL COMPLAINT AGAINST CORNELL UNIVERSITY STUDENT PATRICK DAI
The bio says he volunteered in 2017 at the Rochester General Hospital for three months helping patients.
However, Dai allegedly began a downward spiral in 2021, according to his family.
"He was always very nice to society, well organized, helpful to my family and his classmates before 2021," his father said. "He told us he lost his life goal and motivation … As parents, we tried to give him more love."
Dai took off two semesters from 2022 to 2023 to improve his mental health. Days before his arrest, he stopped communicating with his family, his father said.
CORNELL MEDICAL CRT CLASS CALLS TO DISMANTLE 'WHITE SPACES,' BOLSTERS DEFENSE OF RIOTING: 'BURN THIS B—H'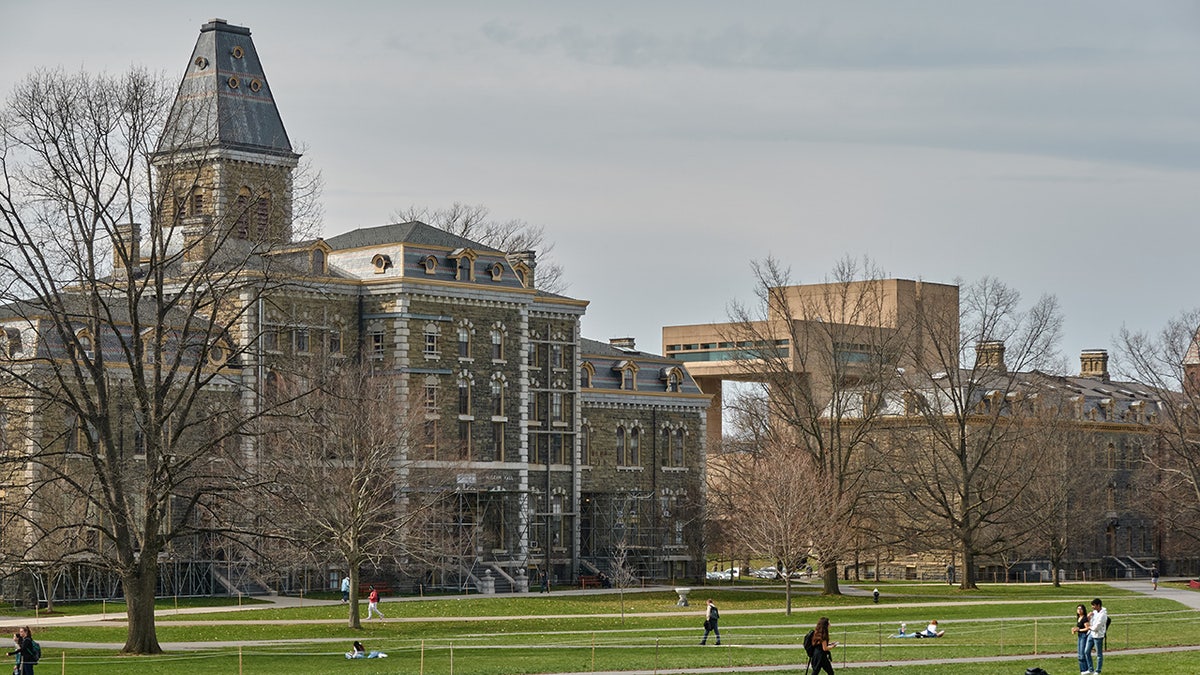 The alarming online threats prompted a campus visit by New York Gov. Kathy Hochul and increased security for Jewish students and organizations.
Dai is expected to make his first appearance in federal court Wednesday on a charge of making threats to injure or kill another using interstate communications.
CLICK HERE TO GET THE FOX NEWS APP
The FBI's Joint Terrorism Task Force, which includes the New York State Police, as well as the Cornell University Police Department and the Ithaca Police Department are investigating the case.