Former WWE wrestler and current AEW star Jeff Hardy pleaded no contest to a DUI offense earlier this week.
The plea avoids any admission of guilt, but it allows Hardy to avoid jail time. He was credited with 38 days of time served.
One half of the Hardy Boyz duo, his driver's license will be suspended for a decade, according to Wrestling Observer.
CLICK HERE FOR MORE SPORTS COVERAGE ON FOXNEWS.COM
Hardy was arrested June 28 in Florida, where he was charged with one count of driving under the influence, one count of driving with a suspended license and another count of driving while his license was restricted. He originally pleaded not guilty and faced five years in prison. It was his third DUI arrest in the last 10 years, which is a third-degree felony.
Hardy will pay $4,586 in fines and serve two years probation. He is also required to attend a rehab program.
AEW suspended Hardy after his arrest, and it announced he would only return "upon successfully completing treatment and maintaining his sobriety."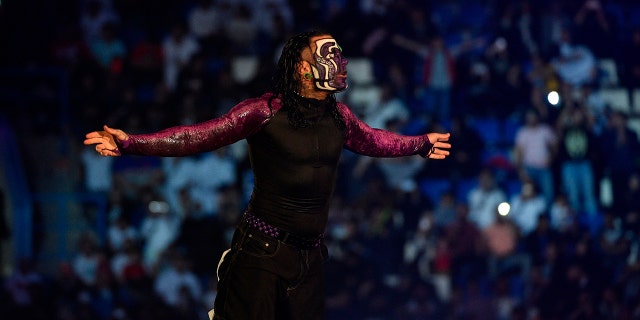 HOW WWE LEGEND JAKE 'THE SNAKE' ROBERTS LEFT LASTING MARK ON DIAMOND DALLAS PAGE'S WRESTLING CAREER
Florida Highway Patrol arrested Hardy in Volusia County on Interstate 4. Police said Hardy was "swerving all over the roadway, failing to maintain (his) lane, and running off the roadway …"
Police said Hardy admitted to drinking earlier in the day. Hardy agreed to two Breathalyzer readings and blew an 0.294 and an 0.291. The legal limit in Florida is 0.08.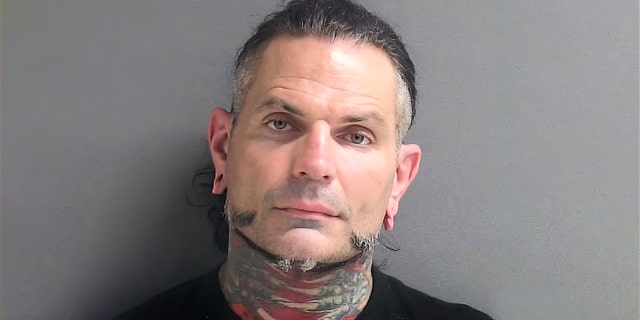 CLICK HERE TO GET THE FOX NEWS APP
He was let go after a stint with WWE in 2021. By the beginning of 2022, Hardy was performing with his brother Matt for AEW.