The Wall Street Journal editorial board wrote Sunday that Democrats wanted televised Donald Trump trials to "dominate media attention" as he campaigns for 2024.
"That is precisely what Democrats want: a long-running O.J. Simpson-style trial that consumes public and political attention, especially if it takes place before Election Day in 2024," the editorial board wrote.
Trump was recently indicted on four federal charges stemming from Special Counsel Jack Smith's investigation into the Capitol riot on Jan. 6, 2021.
"The Democratic claim that TV cameras would make the public more likely to accept a verdict is highly unlikely given America's political polarization and the nature of this prosecution. The Justice Department of the sitting President is prosecuting his potential opponent. That is inherently combustible," the board wrote.
WSJ BLASTS BLINKEN, INTEL OFFICIALS, MEDIA FOR SPREADING 'FALSE' HUNTER BIDEN LAPTOP LETTER
Trump pleaded not guilty to four charges related to his and his allies' alleged efforts to overturn the 2020 presidential election on Thursday.
"The trials of Donald Trump are going to be traumatic enough without their various participants playing to the cameras and watching their reviews on nightly cable news," the WSJ continued.
Democratic California Rep. Adam Schiff, along with 38 House Democrats, demanded Trump's federal criminal trials be televised for the public in a letter to federal officials on Friday.
"We are writing to request the Judicial Conference explicitly authorize the broadcasting of court proceedings in the cases of United States of America v. Donald J. Trump," they said in a Thursday night letter to federal officials.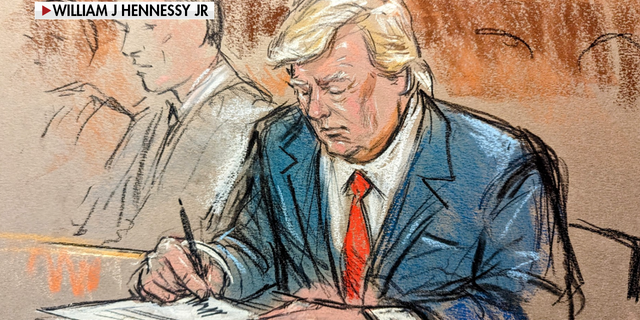 TRUMP PLEADS NOT GUILTY TO 37 FEDERAL FELONY CHARGES IN CLASSIFIED RECORDS CASE
"It is imperative the Conference ensures timely access to accurate and reliable information surrounding these cases and all of their proceedings, given the extraordinary national importance to our democratic institutions and the need for transparency," they wrote.
The Democratic lawmakers insisted that televising the trials would make it so Americans can "fully accept" the outcome.
"As the policymaking body for the federal courts, the Judiciary Conference has historically supported increased transparency and public access to the courts' activities. Given the historic nature of the charges brought forth in these cases, it is hard to imagine a more powerful circumstance for televised proceedings," the lawmakers wrote.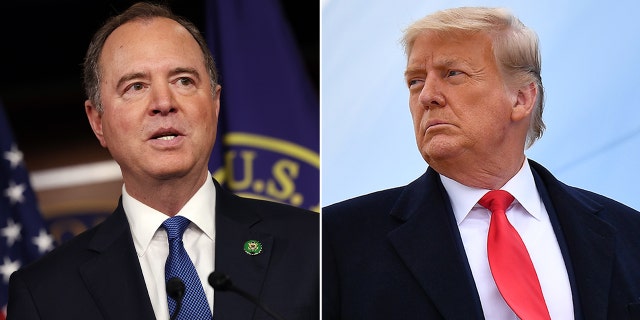 Trump is facing two federal indictments as a result of the Special Counsel Smith's investigation and one state indictment from Manhattan District Attorney Alvin Bragg. It is also possible Trump may receive a fourth indictment from Fulton County, Georgia District Attorney Fani Willis.
CLICK HERE TO GET THE FOX NEWS APP
For more Culture, Media, Education, Opinion, and channel coverage, visit foxnews.com/media
Fox News' Elizabeth Elkind contributed to this report.